Rate Now
Share Your Experience
Have you seen Dr. Michelle Konieczny?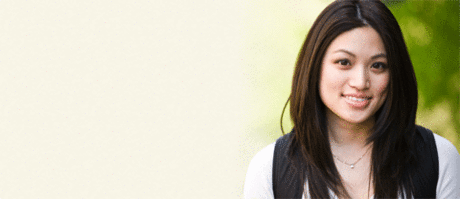 Birth Control
Get the facts about birth control so you can decide which type is right for you.
46 Ratings with 14 Comments
5.0 Rating
December 29th, 2016
super wonderful and detailed. She delivered 3 of my 4 kids!
5.0 Rating
October 7th, 2015
5.0 Rating
October 6th, 2015
5.0 Rating
September 28th, 2015
Psychopath, zero doubt
1.0 Rating
September 22nd, 2015
a real nut job!!
She is a snotty Dr. We had our child around Easter and she proceeded to tell us all her family problems how her Mother-in-law was a "B" and she had to see them. I truely think she made me get induced to accomidate her vacation schedule. She is snappy and rushy to get you out. I honestly think she is crazy and should NOT be a Dr.!!!!!
5.0 Rating
February 25th, 2015
She goes above and beyond!
I recommend her to everyone...(and they have loved her too!) she is thourough, follows up and has your best interest at heart! She goes above and beyond! She has delivered 2 of my sons... And was compassionate and helpful. Especially with our first son who had some extra needs in the womb! She is great in the office and just as genuine in the delivery room! She is compassionate and caring too! When we realized our third son had no heartbeat at 4 months she walked us through what would happen and arranged the necessary appointments for us! I felt like she was there to answer any questions we had! She really made us feel like we were her only patients!! So thankful to have found her as our obgyn!!!
5.0 Rating
September 29th, 2014
AMAZING and CARING doctor! Been a patient over 13 years!
I have been with Dr K since I was 19. She has since delivered 2 of my boys and next year, my third! We had a loss at 24 weeks with my first pregnancy, and I can not begin to tell you how caring she was. She called me at home to personally make sure I was ok on several occasions. Every visit feels like social time more then a doctor appointment. I recommend her to everyone!! :)
1.0 Rating
November 22nd, 2013
Stay away from this doctor!!
Worst doctors office i have EVER been to. Billing has no idea what they are doing and when I call to talk to them they ignore me. She does $1600 worth of tests your first visit which my new obgyn said that's not normal. She's very money hungry and is in this for one thing money and does NOT care about anyone. Her assistant was the most rude person I have ever met, I wouldn't step my foot back in to that office for anything but to get my money back, my insurance company even said she doesn't know what she's doing! Stay away far away from her! Evil lady
1.0 Rating
April 22nd, 2013
Find someone else!
I was referred to her from my primary care physician as I was expecting my first set of twins. Little did I know how pushy she was going to be and how rude she was as I met her only after 2 times. I was afraid that if I went into labor she would be just as pushy and totally ignore my wishes. Our third and last meeting ended up well as she decided that since I was unable to get my ultrasound before my appointment with her that she could no longer see me since I was "uncooperative" and she was "unsure I would even go to my appointment" that was set for the following day. I was also reprimanded for going to a birthday party and not watching my glucose level (at the time I was just diagnosed less than two weeks with gestational diabetes). The feeling was mutual as I no longer wanted to be in her care. From her unprofessional attitude, I think she was more upset that I didn't say much or have much reaction when she told me she was no longer able to see me as a patient. Thanks to her I found a great doctor who is totally opposite from her.
1.0 Rating
July 28th, 2012
Terrible person
This doctor was on call at the hospital I was at. I just had a hysterectomy one week ago, and was sent back to the ER and then admitted, after a mass was found inside my abdomen. This doctor was actually three hours late, so I called the office and had her paged. When she called, she told me I wasn't leaving in the next few minutes, and it was her day off, so she would get there when she could. When she did finally arrive, she told me she didn't have time for me. I told her to just go then. When she asked about the pain, I started explaining it. I explained the first pain area, and when I started RO e plain the second area, she said "well that's not where the mass is." I started to explain the pain that was in relation to the mass in location, and she stated "that's not what you said at first." I asked if she was insinuating that I was lying, and she said, "who knows?" she continued to tell me I was not her patient, only on call, and was forced to see me. I should also mention I work at the hospital she is affiliated with, and after posting my opinion on Facebook about the do tor, I received 23 responses from women who agreed with my opinion, as they had all been patients of hers in the past
1.0 Rating
July 2nd, 2012
snotty attitude
she is a sarcastic person. she made me feel stupid about discussing problems with her. It seems like she is sick of her job! real snotty!
5.0 Rating
June 22nd, 2012
Excellent OB/GYN
Nearby Doctors

Dr. Michelle Konieczny is similar to the following 3 Doctors near Saint Clair Shores, MI.