Rate Now
Share Your Experience
Have you seen Dr. Michelle Lewis?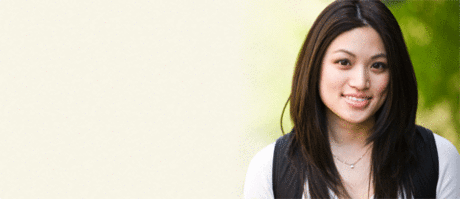 Birth Control
Get the facts about birth control so you can decide which type is right for you.
Quality Rating
Highly Satisfied
76 Ratings with 14 Comments
1.0 Rating
March 2nd, 2016
Your time is more valuable than this.
5.0 Rating
April 15th, 2015
1.0 Rating
February 10th, 2015
5.0 Rating
January 15th, 2015
5.0 Rating
January 7th, 2015
2.3 Rating
July 18th, 2014
VERY INCONSIDERATE
The office staff is rude and inconsiderate. I wouldn't recommend them.
2.3 Rating
October 15th, 2013
Nice dr... Very ignorant staff...
I would just like to start off by saying that Dr Lewis herself is nice and helpful, but her staff is so ignorant. Ive seen her for several years for gyno stuff and ob stuff too. I am currently pregnant with my third baby, 32 wks along. With this pregnancy I have come to find out that I have pulmonary embolisms in both my lungs. I also have a blood clot in my leg and am epileptic. So with my current status, it puts me in the high risk category. Dr lewis knew of this through my last pregnancy, just last year. I was under her care for that one but she did not deliver, due to being out of the country. I call the office because I had received a certified letter, but did not pick up the letter yet. I asked what it was in regards to, and the staff member told me that it was due to lack of payment. I explained to her that at my last appointment I signed a payment agreement that I would pay her, but not have yet seen her. And that I had to reschedule my appt due to not having a payment for them. I was going to have it for them at my next appointment. They said we have to discharge you. And said you owe us from your last delivery too. Dr lewis did not deliver my last child so I did not know what they are talking about. I am 32 wks along with so many complications and in the middle of it all her office decides to discharge me due to financial hardship that they had me sign and I was honest with them about and was going to make payments. The staff knows of my medical history, as well as Dr Lewis. God forbid something happens to me or my unborn child, I hope that office is going to be ok with it. This is very unethical in so many ways. They didn't even want to help find a dr this late in the pregnancy either. I would recommend dr Lewis but not her office staff.
1.0 Rating
October 12th, 2013
first off I would like to say this women Michelle treats you like she is the devil no matter what her friends say, I have been under medical care from michelle lewis. A high risk doctor said to have her deliver my baby she was a great obgyn, and i could see the high rish doctor and her but she could deliver the baby, so i did go to michelle she knew the high risk place i was going to and she was fine with it then on Sep 24th 2013 I called her office i said I need a shot i have a rare blood type or the baby will die she wanted to put it off for next month on my next appointment, then the next day I started bleeding I called the office and said i need that shot NOW im BLEEDING my shot is way past due 21 weeks i was to have it, her office said we cant do anything for you here go to the hospital, I said i need the shot well we are not going to give it to you here... her office staff said, so i go to the hospital and wait bleeding and while im waiting in the loby i said why dont i go to registration here for michelle to deliver my baby, so im at Southern hills hospital and Southern hills said she is not certified here she cant deliver your baby here she is only alowed to deliver at three places ,they dont want her there, I said thats bad when your doctor is prohibited from delivering your baby in vegas ,then i said you know what im going to call my high risk doctor he is a good doctor so i did and told him what happin and he gave me the shot that saved my babys life... and I stop bleeding thank god for that good doctor from the high risk place, who michelle knew i was seeing, then I call michelle office and say why cant you do delivery at southern hills hospital they said we are not allowed to there they will not certified us there, but you can go to spring valley and saint rose hospital thats all we can deliver at. so are you coming into the next appointment i said i will call you back. so they sent me out a letter saying since you went to the high risk doctor and did not tell us we no longer want to see you or be your physician, so i went down there and said they referred me to you and michelle knew i was seeing him, I said the truth is i found out she is a bad doctor and the hospitals dont want here to be certified with them.... for babys delivery thats the truth is it not she is banned from hospitals they said get out of are office we dont want you as a patient anymore Ya I bet they dont now that i know the truth she is a bad doctor and hospitals dont want her, i dont like this doctor and if I could give a raiting between 1-10 I would give a zero.
2.3 Rating
April 12th, 2013
Rude staff, busy doctor
I have been a patient of Dr. Lewis for 13 years. She delivered two of my children. She is very upbeat and positive. She is also good in the delivery room (I had 2 c-sections). She is always very busy, and you will always have a long wait in the office. I have heard for years that her office staff is rude, but I overlooked it because I liked her. Now that I'm done having babies, I recently called for an appointment regarding hormone changes. Her receptionist was extremely rude. The nurse called me back, and proceeded to blow me off. I felt she had not even talked to the doctor on my behalf. If she did, clearly Dr. Lewis had no idea who I was. Three times that day I spoke with her office, and all three times ended with me in tears. My best guess is that she wants to deliver babies and not deal with other female issues like hormones. That's fine, but just say it. Don't blow off patients you've had for years. So much for the relationship I thought we had... I will be switching doctors and NOT recommending her to my friends. Don't doctors realize that their staff is a reflection of themselves?
2.3 Rating
April 11th, 2012
Nice doctor... but no respect for anyone's time
The whole purpose of making an appointment is to set a mutually convenient time for doctor and patient. When you set an appt at this office, it never seems to be convenient for the doctor. She's ALWAYS running behind. I once came at the time that the office opened and was told there would be a 45 minute wait. BUT YOU JUST OPENED! So you just have to wait. And wait. And wait. How is that convenient for the patient? Is the expectation that all patients have hours of free time to wait for a doctor after making an appt for a specific time? Especially after having to make an appt MONTHS in advance at that? This place is a joke. Dr. Lewis is nice... but not nice enough to make me endure this type of disregard ever again.
5.0 Rating
February 1st, 2012
Awesome doctor
Dr. Lewis was recommended to me by several nurses in the hospital. She gave me a same day appointment and spent significant time talking to me at every appointment that I have had since the initial appointment. During the initial appointment, she put me at ease by contradicting another doctor who told me that I most likely had cancer by explaining to me why, what I have could in no way be cancerous. I required two surgeries with her following the initial appointment. First surgery I scheduled for about a week later for my own convenience. She did the least invasive surgery first hoping it would be the only one, but when we saw that it did not completely solve the proble, the second surgery was scheduled same day I went into her office for follow-up, and it was a Friday. I called her at 10:30 stating I was in pain, was in her office at noon (I work far) and was in surgery by 5:00. I probably could have waited another day or two as it was not life threatening, however, she saw I was in pain and wanted to alleviate it. Dr. Lewis also worked closely with another treating physician and made sure to keep in contact with him to plan treatment. Daniel, the person in the office, is very nice. She made sure I understood what was going on and would always follow-up with me. She made sure I got same day appointments as necessary. I would definately recommend Dr. Lewis to all women.
Nearby Doctors

Dr. Michelle Lewis is similar to the following 3 Doctors near Henderson, NV.