Rate Now
Share Your Experience
Have you seen Dr. Michelle Purvis?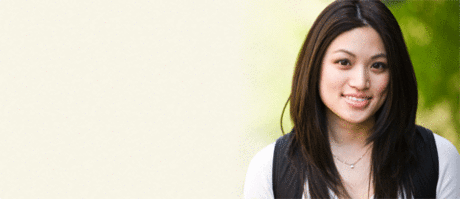 Birth Control
Get the facts about birth control so you can decide which type is right for you.
Quality Rating
Highly Satisfied
14 Ratings with 5 Comments
5.0 Rating
January 13th, 2017
Great doctor!
I only see her once a year and she is worth it. Great care and advice. I've had a couple of tough years, and just talking to her made me feel so much better. I had a couple of new problems but when I left I felt 100% better. She's super intelligent and gorgeous. Had to say it. The wait time was a little long and I had to leave a little early :(
3.0 Rating
January 12th, 2017
I have gone in several times and the wait time is always excessive. They take you back quickly but then you spend the next hour waiting in the exam room. I also have a problem with the fact that it is hard to talk to a human when you call in. I shouldn't have to leave a message just to get an appointment. Privacy is at a premium in the office. The front desk is not in a good location for private discussions. You can also hear the nurses talking to patients on the phone giving test results. Other than these things, Dr. Purvis is a good doctor. She listens and takes all the time she needs to take care of a patient. Just wish these other issues would be addressed.
5.0 Rating
November 13th, 2015
5.0 Rating
March 1st, 2015
1.0 Rating
July 12th, 2010
Would never go to again.
I saw her for my third pregnancy. She was awful the whole time. She never listened to my concerns. Was always rushed, and late for work in the morning! She doesn't even know how to feel if a baby is head down! Found out while she was stripping my membranes that baby was breech (even though I asked at a previous appointment, because I though that she might be) She stripped my membranes anyway. Sent me to the hospital and ordered a CS for that evening. (even though I wasn't due for several weeks) My baby ended up having to be sent to another hospital for breathing problems. She let me out of the hospital less than 48 hours after my CS so that I could go see my baby. (the one thing she did right) She wrote me a script for percoset, but wrote it wrong so they wouldn't fill it. When we went back to the hospital to get her to fix it, she didn't want to write another one, so she said she would call in a script for vicodin at the other hospital pharm. (I was in a lot of pain and was not happy that I only got vicodin)Then when we got there, they didn't have it. Turns out, she never called it in! So, less than 48 hours after a breech CS, 25 staples in my belly, I am relying on advil for pain! I wouldn't wish her on my worst enemy! The only reason I stuck with her is because I liked the delta hospital, and I figured it was my third baby, all she had to do was catch... If I could go back in time, I would have stuck with the midwives in montrose, even if that hospital sucks!
5.0 Rating
May 17th, 2017
4.0 Rating
June 30th, 2016
5.0 Rating
June 22nd, 2016
5.0 Rating
November 23rd, 2015
5.0 Rating
August 16th, 2014
5.0 Rating
June 17th, 2014