Rate Now
Share Your Experience
Have you seen Dr. Michiel Noe?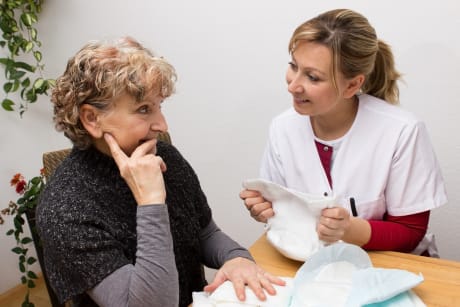 Urinary Incontinence
Learn about the symptoms and causes of urinary incontinence or urge incontinence.
60 Ratings with 14 Comments
5.0 Rating
December 13th, 2016
1.0 Rating
July 12th, 2016
Never once met Dr. Noe, saw his np Maggie she was not very helpful when asking questions she went around answering me. I'm high risk and when I would call in giving them my name and info they would ask if I was sure I was a patient. Sent me to er and never followed up. I switched Drs would not recommend. Wait times are ridiculous I was in the exam room waiting to be see for over 45 minutes
1.0 Rating
March 4th, 2016
DR. NO!
My pregnancy has been high risk since 3 months, I even had a tear in my placenta. Dr. Noe did not recommend me to a high risk Dr, nor did he bother to follow up with me and the baby right away. It's sad that he represents the city, but has such a bad quality of work. I don't respect him, nor his practices for a medical doctor. Although he has many patients, he doesn't have time to give the time and attention to each and every one. I was off hence my whole pregnancy, and he didn't assure me anything or help me what so ever. I respect Carol Marquette, and the Nurse Practitioner Debbie Myers. Wonderful ladies to see if you attend Sun City Women's. But a word of advice Dr. Noe, if you are too busy, stop taking patients. Especially those whom you don't have any time nor care for. I'm glad I switched doctors, and I will never return to Sun City especially after my experience there. Sad that you represent El Paso with your 19 years of "experience." Do it as your passion, not for the money.
5.0 Rating
January 4th, 2016
My Favorite GYNO
5.0 Rating
May 10th, 2015
Great experience both times!
I was reading other reviews and I'm shocked! He's delivered both my babies natural and it went great! He pushed the nurses to not give me petocin and let my body dialate on it's own. My son pooped inside of me he reacted quickly and calmly. I had a horrible doctor before him that told me I was high risk and that my son had a disability. I switched to Dr. Noe and he said everything was fine he didn't understand why the previous doctor would say any of those things. His nurse Roxy is super sweet too!! Great doctor I even made my mom switch to him as well!
3.0 Rating
May 10th, 2015
His staff is not the best. Elizabeth, the sonographer, did two ultrasounds on me and it came out different each time. Sounded like I was going to have a hysterectomy so I got a second opinion from gynecologist in Mexico and hysterectomy was not going to be needed after all. I had surgery done in Mexico and do not regret my decision. I had a tumor of 2.5 pounds near left ovary extracted with much success. I can't say anything bad about Dr. Noe. He is very personable but feel he needs to change his staff so that he is better able to do his job. I just did not feel comfortable with the ultrasounds that were done incorrectly by sonographer. I probably would have gone through with surgery had he had the right staff by his side. Just saw that he is running for political office and wish him the best! My overall rating is pretty much based on the experience of the staff, not the doctor. With a few minor changes in his staff, he will succeed.
1.0 Rating
April 28th, 2015
I get to my appointment 30 minutes early just to find out that its been cancelled. They said Dr. has other scheduled procedures, when I have been waiting over a month for a biopsy. They told me they called me and left voicemail, lies! Dr.Marquette FNP is great, but I will not return to this office after my results.
5.0 Rating
December 29th, 2010
5.0 Rating
October 22nd, 2010
Took me in as a walk in
5.0 Rating
June 28th, 2010
Wonderful Doctor
Dr. Noe is a great doctor. He is very corteous and always respectful with me. I have recommended him to others and they say he is great. I have never had a problem with him and I appreciate the fact that he saved my babies life. I have seen Dr. Noe with all 3 of my children and would never think of going with another doctor. As for his staff they could be a little bit more nice and smile once in a while but other than that I have no complaints.
1.0 Rating
March 3rd, 2010
Staff
Nearby Doctors

Dr. Michiel Noe is similar to the following 3 Doctors near El Paso, TX.