Rate Now
Share Your Experience
Have you seen Dr. Miguel Arenas?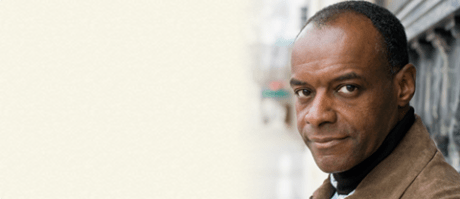 Colonoscopy
Get the facts about colonoscopy, including how and why it's done and doctors who perform the procedure.
49 Ratings with 17 Comments
2.0 Rating
September 8th, 2017
Not a patients doctor
1.0 Rating
May 4th, 2017
Danger - do not go to this office
3.0 Rating
June 30th, 2016
Experience
I can't believe so many people say the same thing. I totally agree. I wanted to see the doctor not Jackie who was brusque and not what I wanted. Had Colonoscopy and EGD and that went fine But did not like to the NP and not the doc. Better change because so many people say the same thing.
1.0 Rating
June 28th, 2016
Want to see a doctor not a nurse practitioner
5.0 Rating
March 16th, 2016
It Went Smoothly....
1.0 Rating
February 4th, 2016
Mistakes made!
My 83 year old mom was very ill. I made her a appointment and she had to see the nurse . The nurse never even gave her a physical exam! Sent her home with RX for protonix and scheduled a GI for 2 weeks later! Had to take mom to ER 3 days later, she had a total blockage and acites that could have been seen on a exam. Come to find out she was full of colon cancer! They couldn't save her she passed 3 weeks later.but if a proper exam was done she wouldn't have suffered! This doctor will be sorry for not taking time to see HIS patients!
1.0 Rating
December 18th, 2015
If you go to Mesquite, don't expect to see the doctor. All appointments are handled by the nurse practitioner, who is rushed, brusque and does not listen. The only times I have seen Dr. Arenas are for procedures. My chart is inaccurate. I correct it every time I go in, but it remains the same. In attempting to retrieve records, I have called repeatedly but still have not gotten a response. If you are looking for quality medical attention from caring, efficient practitioners, look elsewhere.
1.0 Rating
November 6th, 2015
Don't bother
When you go to Dr. Arenas' office, you will not see him. He is just to busy to see his patients so you see his nurse. That is what he said to me in his own words. When I complained to another Doctor, the doctor said, "well he does us a really good service because he is one of only two doctors that can do what he does". Really? Then he should work only for the doctors because this does his patients a great disservice. I certainly didn't get a discount because I saw his nurse instead. She was very nice by the way. I saw Arenas for less than 5 minutes before and after the procedure and I got a bill for that visit for 200.00 which insurance did not cover. The fact that his website says he is taking new patients is absurd. That spells greed to me. Find another doctor who has time for you.
5.0 Rating
July 16th, 2015
Dr. Miguel Arenas
Best customer service and care I have ever had. Dr. in extremely knowledgeable with great bed side manner. I would highly recommend him.
1.0 Rating
May 19th, 2015
Disappointed
Never met him until procedure day and he was an hour and forty five minutes late. He is very nice but he told me he is too busy to see his patients in the office so he has his nurse see all his patients there. Really? I didn't get a discount for not seeing a doctor. I'll bet insurance didn't either. His nurse is stellar and the office staff nice as can be however I was the only one to show up to the hospital for one procedure and when it was rescheduled, they messed up that one too. I think if you have so many patient's that you don't have time to see them, it spells greed. I am never going back.
1.0 Rating
February 6th, 2015
Worst experience, doctor avoids answering questions, owe a lot of money but have not gotten any results.
5.0 Rating
July 23rd, 2014
Makes it as good as it can be --
With a strong history of colon cancer in the family, I have had a number of colonoscopies. The biggest issue has always been waking up extremely nauseous and being sick the rest of the day. Dr. Arenas said "I can promise you, that won't happen". And it didn't. And I didn't remember a thing. He takes time to answer questions and is very personable. I will soon be making another appointment. I do hope the prep has improved a little since the last time.
Nearby Doctors

Dr. Miguel Arenas is similar to the following 3 Doctors near Tucson, AZ.