Rate Now
Share Your Experience
Have you seen Dr. Miguel Gallegos?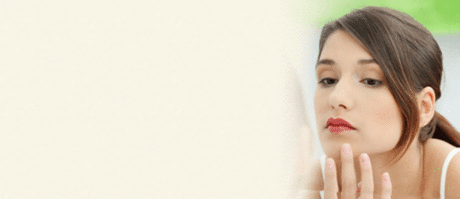 Acne
Get the important facts about acne, including the different types and what causes it.
102 Ratings with 51 Comments
1.0 Rating
August 28th, 2017
Bad experience-Tummy Tuck
1.0 Rating
August 28th, 2017
Go somewhere else.
This place is awful. Mr. Gallegos is rude. His wait Time is ridiculously long. I chose an arm lift. I should have steered clear but was so self control consious. Well I had the surgery.. it looks horrible. I just cry. He is impossible to reach h. Obviously just needed money. I can't believe how bad this is. His staff of rude and acts bothered if you have any questions. Please realize there is a reason for all of the negative remarks. Please do tour home work!
1.0 Rating
April 28th, 2017
Horrible experience!! I had tummy tuck, he left me with a horrible scar, when i went back to see him he could careless,I have seen my friends had this surgery done with another Dr. and it looks nothing like mine, there's is a very thin line across there lower abdomen beautiful work . The worst experience of my life, would never and have never recommended this Dr.
5.0 Rating
January 21st, 2017
Highly skilled plastic surgeon
Happy customer, great results! This is my story, I had two kids in a period of 2 years so my body went through a lot of stress, I was not happy by the way my breasts looked like so I decided to look for professional help. Dr Gallegos came along and I truly believe it was a blessing, he did a great job, feel a lot more confident and happy about my figure. I would definitely recommend Dr Gallegos and his healthcare professional team, they are all very helpful, talented and full of great advises pre, peri and post operation. This is a happy patient statement.
5.0 Rating
January 16th, 2017
Happy satisfied patient
Hi there, I would like to share my experience with you. After I had my two babies I was just not happy at all with the way I looked so I decided to look online for local plastic surgeons and Thanks God Dr Miguel Gallegos came across my path! I'm extremely happy with my breast, I have recovered confidence on myself. Professionalism, empathy, highly trained healthcare staff, desire to help you accomplish your goal, I would definitely recommend him and his entire professional team. That's my modest opinion.
5.0 Rating
September 7th, 2016
Best Plasti Surgeon
5.0 Rating
June 4th, 2016
Dr. Gallegos made me muy hermosa
Dr. Gallegos is a pro. He provided me with all the time and support that I needed, even though I was very needy! He was so caring and is artful at his craft. I am only a week post op and am already just euphoric with my results. He is an absolute expert at "seeing" what could be and making recommendations. Also, trust what he proposes-he is an expert. I am so pleased with my new bod-lipo, tummy tuck and BA. Also, his staff is sweet, caring, supportive, and just overall spectacular. Thank you all so much. I highly recommend Hermosa! Ahora, yo soy muy Hermosa, gracias Dr. Gallegos!
5.0 Rating
April 28th, 2016
After losing a significant amount of weight, plastic surgery was the next step in my transformation process. I researched several plastic surgeons in and around New Mexico and came to the conclusion that Dr. Gallegos was the most qualified. I had a tummy tuck, breast augmentation/lift, and brazilian butt lift done by Dr.Miguel L. Gallegos at Hermosa Plastic Surgery. At my initial consultation, both he and his staff were very friendly and helpful. I had several questions about the procedures and the possible outcomes. Dr. Gallegos was so kind and took the time to answer each and every question I had. He was very clear about his capabilities and did not disappoint. He was able to sculpt and transform my body into one that not only makes me look better but feel better also. It was the best decision of my life. I would highly recommend him.
5.0 Rating
April 25th, 2016
Very compassionate when I had a mastectomy and needed a reconstruction.
4.0 Rating
April 12th, 2016
3.0 Rating
February 28th, 2016
Eager and hopeful
So far, I have only completed my free consolation. As far as constructive feedback, I will say the staff should be more discrete. I'm sure sensitivity training or discussions are part of this role and one attendant in particular was very insensitive. I'm not ashamed of the rynoplasty procedure I've scheduled with Dr. Gallegos but I was surprised and put off to being loudly referenced as "ryno". Normally-and not because I'm super picky, this behavior would have turned me away. All this aside, Dr. Gallegos is friendly and concerned about not only helping me look the way I want but also my overall psychological well-being which is gold in a plastic surgeon. I hope to complete my procedure with Dr. Gallegos and will post my final review! Thank Dr. Gallegos!
5.0 Rating
September 17th, 2015
Breast & nose and about to do tummy tuck
I'm 35 I've had 3 procedures done by Dr Gallegos, he did an awesome job on all 3! I'm planning my tummy tuck in 2 months I can't wait! Dr Gallegos is awesome, I would recommend him to any one, my nose came out perfect and I've had 2 breast augmentations the first were saline, I had those for 10yrs and then had 3 kids, so I went back and got silicone put in, I love them, they look so real nobody can tell I have implants and there pretty big 650cc I'm 5"2 and weigh 115lbs
Nearby Doctors

Dr. Miguel Gallegos is similar to the following 3 Doctors near Albuquerque, NM.