Rate Now
Share Your Experience
Have you seen Dr. Miguel Lugo?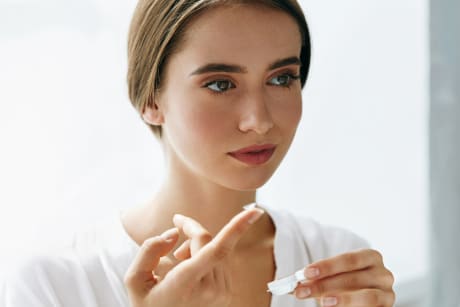 Contact Lens Care
A complete overview of what you need to know about your contact lenses.
Quality Rating
Highly Satisfied
31 Ratings with 16 Comments
5.0 Rating
December 13th, 2016
5.0 Rating
August 29th, 2016
Excellent Surgeon
I saw Dr. Lugo for cataract surgery on one eye. Have no need for surgery in the other eye, but if the need arises he will be the one to do it. He is a very caring and very thorough, matter of fact surgeon. He was very good about explaining everything that needed to be done, the procedure he was going to use and what to expect pits surgery. I highly recommend Dr. Lugo, and was very satisfied with my experience.
5.0 Rating
February 25th, 2016
5.0 Rating
October 17th, 2015
5.0 Rating
September 30th, 2015
5.0 Rating
September 22nd, 2015
One superb cornea specialist!
5.0 Rating
August 11th, 2014
Corneal Surgery Comments
Dr. Lugo is a consummate professional who clearly explains the complicated medical aspects to his patient. This Doctor not only is well versed in his subject matter but he exhibits compassionate care while tending to his patients, while easing the patient's nervousness, anxiety, and uncomfortableness in the medical setting. I was told by several physicians I was in an excellent hands before having my corneal surgery done. They were right. He did a stellar job, putting any Doctor or medical staff in awe when surveying my eye of Dr. Lugo's extraordinary work. What more can you ask for? A doctor who is exceedingly masterful at his craft as well as remarkable at building strong rapport with his patients.
5.0 Rating
January 14th, 2014
5.0 Rating
June 12th, 2013
An angel in Altamonte
I was guided to Dr. Lugo after having a low vision exam. Having been legally blind for 7 years with severely damaged corneas, Dr. Lugo changed my life? I had bi-lateral corneal transplants and went from 20/400 vision to 20/25! Words will never be able to express how grateful I am for Dr. Lugo and Johanna, his surgical coordinator. Had it not been for Johanna reassuring me with confidence, I would have allowed friends and family to talk me out of the surgery. Other eye doctors rave about the precision with which my surgery was done and recommended that I see Dr. Lugo if I need any procedures done in the future. There's an angel in Altamonte. If you are blessed to be a patient, your life will never be the same!
5.0 Rating
March 19th, 2013
Some people are called by God to serve Him in Very special way. To be able to do this GOD allows them to improve themselves through advanced schooling. These people become professionals. But when they start to use the acquired skills to serve others they become vocAtional. Dr Lugo is one of those selected one's who turned his profession into a vocation. Is for this reason that. Dr.Lugo and the people who share this journey with him are a real blessing to those who come to their place. MAY GOD"S Grace fills your life ed everyday.
5.0 Rating
May 25th, 2012
Outstanding surgeon!
Dr Lugo is a blessing! After struggling with corneal problems for over 30 years, I met Dr. Lugo, who ultimately performed a corneal transplant. Following this surgery, my 4th transplant, and a minor corrective procedure, I ended up with 20/30 uncorrected vision. In addition to being a skilled, gifted surgeon, Dr. Lugo posseses a personality that instantly places a patient at ease. He is calm, personable, and spends whatever time is required to ensure the patient understands the process and what to expect during the recovery period. His office staff is helpful and pleasant, and work with you regarding scheduling appointments and processing insurance. We are fortunate to have Dr Lugo and his team in the Central Florida area. NCB
5.0 Rating
July 30th, 2011