Rate Now
Share Your Experience
Have you seen Dr. Mike Uyeki?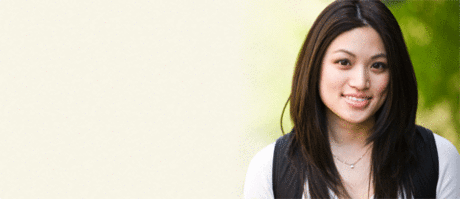 Birth Control
Get the facts about birth control so you can decide which type is right for you.
Quality Rating
Highly Satisfied
15 Ratings with 6 Comments
5.0 Rating
March 10th, 2015
Funniest internist in West LA
He's been my doc for a few years... there are a few things that really stand out from dr. uyeki. First of all, his bed sidemanners are amazing...he makes you feel comfortable, makes excellent conversation and is pretty funny; this is something that you don't learn in medical school, but is just a part of him. Secondly, his diagnosis has always been spot on. Lastly, he is the only doc that i know that will call patients the next day or so to tell you about lab results, how noble is that? The only negative is that parking is like $3 every 15 minutes (up to like $21 or so), but that's parking... not his business. Highly recommend him.
5.0 Rating
February 11th, 2015
5.0 Rating
June 8th, 2012
Five Stars Dr. !!
I agree with everyone who gives him 5 stars. Dr. Uyeki and his Office are always well organised, kind, humorous but professional. Literally, I don't have to wait. Dr. listens to me, follows up for lab results and acute conditions.If I need to see a specialist, Dr. Uyeki has vast network which I think great. Often times, GPs don't refer patients to the specialists because they don't want to loose patients. Dr., himself, calls me to let me know the lab result and check on me!!I've been to several GP's Office, but they are not like Dr. Uyeki. I really trust him and thank him for taking care of me.
1.0 Rating
December 27th, 2011
Stay away from Dr. Uyeki
I was very excited to schedule my first appointment with Dr. Uyeki after reading all of the great reviews here. Don't let this small sample of good reviews fool you--Dr. Uyeki is not worth your time or money.Unfortunately, I had to cancel my first appointment on short notice because my partner is being treated for cancer and I had to unexpectedly be with him at the hospital on the day of my appointment. The receptionist was very accommodating at the time and told me that the cancellation would not be a problem.Flash forward a couple of weeks: when I called to reschedule the appointment today, I was told by the receptionist (Keiko) that Dr. Uyeki had left a note specifying that I am no longer allowed to make an appointment. She explained that I've been unceremoniously dismissed by his office because I cancelled. Again, when I originally cancelled my appointment, I was not warned that this was his policy or that it would be a problem. The receptionist at the time was perfectly accommodating and made it sound as if it wasn't a problem at all.I am incredibly upset with the way this was handled for 2 reasons, both of which by themselves would be reason enough to find another doctor:1) Dr. Uyeki's office handled this situation in a shockingly unprofessional manner. If his policy is to disown patients who cancel, the patient should be warned when he is canceling the appointment. If he is not warned when canceling, a dismissive note written by the doctor is not the proper way to inform him when he calls to reschedule. In any other business, this sort of inflexible self-righteousness would not be tolerated--medicine should not be an exception.2) Dr. Uyeki apparently lacks any sort of empathetic imagination. Sure, he didn't know that my partner had to go to the hospital due to complications with his chemotherapy on the day of my appointment, but perhaps he should give people the benefit of the doubt. Of all people, a doctor should be able to show a little empathy, or at least have the decency to ask a few questions before giving a patient the ax.In the end, I'm glad that this happened. If Dr. Uyeki is this unprofessional, curt and passive aggressive before meeting with a patient, I don't care to find out how he behaves once he's actually treating one.
5.0 Rating
May 4th, 2011
Wonderful Doctor and Office
I finally found the best doctor.As eveybody says, he is friendly, but he is professional.His office is efficient, and literally there is NO waiting time. His office responds immediately if I have any problem.His follow-up phone call is amazing. Dr. himself call me to let me know the lab result. He doesn't have his assistant do that. I was surprised and thanked him for caring me.Normally, it is difficult to get an appointment as he is such a popular doctor. But at the emergency case, he takes the patient on that day. I had acute pain, and I could see the Dr. on that day. He even spent his lunch time!! I really appreciated with that.I always thank him and his office.
5.0 Rating
May 13th, 2010
The best doctor I've ever known
He and his staff are just great. Dr. is friendly but cares me acurately and properly. He knows so much about the insurance and medication price issues as well. I could get my health back thanks to him.I want to recommend him to everyone, but I'm afraid that it would be harder for me to get an appointment with him...
5.0 Rating
March 13th, 2015
5.0 Rating
November 20th, 2014
5.0 Rating
October 9th, 2014
5.0 Rating
September 15th, 2014
2.3 Rating
July 19th, 2014
Nearby Doctors

Dr. Mike Uyeki is similar to the following 3 Doctors near Los Angeles, CA.