Rate Now
Share Your Experience
Have you seen Dr. Mila Mcmanus?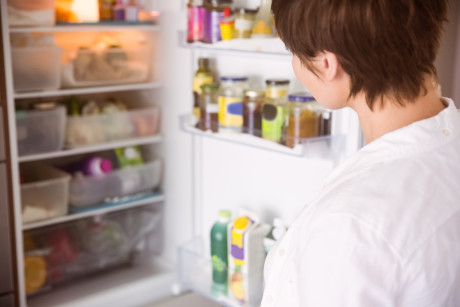 Binge Eating Disorder
Get the facts about binge eating disorder, including symptoms, causes and related conditions.
26 Ratings with 12 Comments
5.0 Rating
March 29th, 2017
Wonderful caring practice
5.0 Rating
January 9th, 2015
Wish I had found this doctor sooner!
5.0 Rating
November 13th, 2014
Great Dr!
Dr. McManus is a great doctor! I have loved everyone I have dealt with in her office. Dr. McManus spent an hour and a half with me at my first appointment and from there I was given additional support through nutrition classes and follow ups with the medical staff. My follow up care wasn't included in what I paid the first day but this is the best I have ever felt and I feel like you can't really put a price on that. Dr. McManus helped me with my anxiety, depression, over eating, and general lack of energy. Before I did the yeast cleanse, I found it really hard to get motivated to do anything and I was operating in a complete mental fog but now I think clearly and my energy level is at a 10+. I don't think that one doctor is the best fit or has all the answers for everyone and I was skeptical before trying her program but I'm so glad I did. I really don't know how I functioned at all before and I'll forever be in debt to Dr. McManus for this new lease on life.
5.0 Rating
January 17th, 2013
Searched for someone who uses holistic approaches plus conventional medicine and there are not many out there. She treats the whole person and especially for women this is important because we have many underlaying problems that are not often addressed with conventional protocols. It has been money well spent and has addressed all my issues. We need more doctors like Dr. McManus.
5.0 Rating
July 24th, 2012
Unique doctor with a great wellness focus
Looking for help with thyroid problems, weight gain, no energy, feelings of exhaustion, brain fog, or just not feeling up to par. Taking a lot of medicines but feeling bad still? This doctor's challenge to you is "Why wait to feel great?" Truly. If you have had sysmptoms or conditions that have persisted for years but you just put up with them or you have tried to resolve them with your "sickness doctors", then try a differnet approach. Are you open to new ideas? Ready to try something new? Had about enough and want a change? I went to this doctor over a year ago with feelings of total exhaustion, known hypothroid disease on Synthroid for years, hair loss, weight gain, low libido, vaginal dryness, and assorted symptoms that I was putting up with. When I saw my sickness doctor and he said my thryroid labs were fine, I said--ineretesting because I feel terrible. Something needs to change. So I took a new approach and found a great wellness doctor who has a very approachable and accessible staff of medical assistants, nurses, dietician, and physician assistants who work together with YOU to plan your journey to wellness. The main facus of the approach is to zero in on your symptoms and medical history, target any hormone imbalances with natural hormones, change your diet to a whole foods diet with supplements to give your body what it needs to heal itself. The first part is a yeast detox and yeast-free diet. This brought amazing results immediately. No more knee pain, or post nasal drip or headaches...then had food intollerance testing which identified foods my body was reacting to. By excluding trigger foods, adding natural hormones, changing the foods I eat (yeast-free)and taking the right supplements I now feel super. I have not felt this good in 20 years! You owe it to yourself to give Dr. McManus a chance to help coach you thru the wellness journey. She has a great dietician who guides you thru the diet change process and gives you great tips to make it work for you and your family. The medical care is superb and the office staff works together as a team to get you feeling better. If you are looking for a program that will do it for you with prescriptions drugs or easy fixes, this is not your plan. If you want someone to be your partner, listen and help you with your nagging peristent health issues and you are willing to work hard...you will succeed with this program and Dr. Mila McManus. Come to meet her at a free lunch and learn event each month and enjoy a free healthy lunch. When have you had a chance to meet a doctor like this before you make an appointment? Again...Why wait to feel great!
5.0 Rating
July 22nd, 2012
Great Choice!
If you want cutting edge medicine with great results, I highly recommend this doctor. Why do others state having issues related to yeast candida? The answer is simple in that a large number of people have this in varying degrees, with all of the related accompanying health issues. There again, reading can easily confirm this through some research if you are so inclined. And sticking with a smart diet can be difficult for many, as they want good health but arent willing to give up Aspartame soft drinks, hormone induced food, or mainstream food with all of the chemical additives. This is a Wellness center, meaning it focuses upon a lifestyle change, where you can remain well for the foreseeable futurewith the correct lifestyle modifications. Oh, and my list of IBS symptomsvomiting, diarrhea, gas, and constipation are all gone now. Do I take any prescriptions? Nope. And my vitals are now outstanding and my brain is alert along with regular bowel movements. The dietician was wonderful and our meals are excellent. This last week I had a number of ladies standing at the microwave with their processed foods, while I ate organic meat and vegetables; yes, they picked up on the difference. Yes, I do take supplements, and if you do some real due diligence youll understand why (i.e. Suzanne Sommers writings). My wifes and daughters health are both dramatically improved as well. And I cant remember missing a recent day to illness. So I highly recommend this doctor, facility, and process.
5.0 Rating
July 19th, 2012
Very conforatable staff and great service
I was given attention and all questions answered. Every appointment you spend about 45 minutes with your physician, very personal experience.
1.0 Rating
April 19th, 2012
Not worth trying
I was in treatment there for almost a year, and it was just to loose my money, time and energy. This doctor just prescribes the same kind of stuff for everybody regardless of the personal needs of each patient.She seems to be convinced that just a yeast detox and a good set of bio identical hormones is the miracle for everything that goes on with your body. NOT WORTH TRYING!!
Doctor's Response
I respectfully disagree with this comment. Unfortunately, since people are all unique and special, we don't always respond the same way, at the same time. If I had all of the answers, I would be in the clouds as a higher power. Saying that we treat everyone the same--well, since the underlying cause of most symptoms and disease includes yeast overgrowth, vitamin deficiencies, food intolerance, hormonal imbalances not seen on labs, and toxin build up, you bet I'm going to start with addressing those issues. Moreover, on the comment regarding 'treating everyone the same'. I'd like you to consider the fact that when you see your doctor for high blood pressure, you're going to get a pill for that. If you have a sinus infection, you will be prescribed antibiotics. If you are depressed, you'll be given an antidepressant. I'm very disappointed to see a comment like this. I take it very personally. I am very passionate about what we do at this facility because i've lived it and I know what it takes for MOST people to achieve wellness. I hope that you'll consider returning to our clinic and allowing us the opportunity to continue working with you to improve your health.
SHOW
5.0 Rating
May 7th, 2011
i am healed!
Dr. McManus is great! I have many friends who go to her, so I finally jumped on board, too, after seeing their results. She explained what was going on with me and what it might take to fix it. She explained that the causes of most diseases are often underlying yeast overgrowth, vitamin deficiencies, poor diet, and hormone imbalances that aren't seen on blood tests. I'm so glad i went. The investment was well worth the return!
1.0 Rating
August 12th, 2010
Sad I went to this doctor
I was very dissapointed with my visit to The Woodlands Institute for Wellness. I have gone to different doctors with out much success, so I decided to see Dr. McManus. Ater a long conversation of my symptoms I was put on an anti-yeast diet and given a bag of supplements which cost $300, not including the appointment which cost $2,600.00 - I rounded of a little. (She does not take insurance)and you have to choose a package plan. After the official appointment that lasts 3 hours, thats the only time you see this doctor. Unless you want to pay $125. for another office visit. To sum this up, since she pust practically every one on a yeat diet it's much better to read Dr.Crooks "The yeast connection" and "Complete Candida yeast guide book" by Jeanne Marie Martin. I should have listend to the other reviews I had found on line about people successfully treating them selves with the information in these books. And to make is worse, every thing and even the diet Dr. McManus told me was exactly what I had already read in those books.
Doctor's Response
I respectfully disagree with this comment. Our prices/expectations are given UP FRONT, before allowing a patient to make an appt. We have NO hidden fees here. Yes, I do put most patients on a yeast cleanse because most people have a yeast issue. Good health starts in the gut. Moreover, eating yeast-free is hypoallergenic, anti-inflammatory, lowers blood pressure, stabilizes blood sugar, assists with weight loss, alleviates fluid retention, etc. Simply eating yeast-free won't fix the problem for most people. It requires a multidisciplinary approach, addressing the underlying causes of symptoms and disease, which are NOT taught in medical school. Those underlying causes, majority of the time, are indeed yeast overgrowth, hormonal imbalance not seen on blood tests, vitamin deficiencies, food intolerance, chronic stress and/or sleep deprivation, and toxic build up, along with poor or inadequate dietary habits. All humans are unique and different and don't all respond the same to treatment. The wellness formula has many variables, including ability of the provider to make a clinical diagnosis (since most issues aren't seen on labs), patient's ability to be compliant with recommendations, patient's ability to afford certain supplements and ancillary tests IF needed, and then variable "X", which we may never know. I am very passionate about what I do because I've lived it. I've been on both sides of the fence (traditional vs holistic functional medicine), so I know what works and what doesn't. Most patients feel tremendously better by their first follow up appt in 6 wks. I'm sorry to hear that may have not been the case with you. This is not a 6 wk program; it's an ongoing relationship. If you never return for an appt, we can't help you reach the pinnacle the health.
SHOW
5.0 Rating
August 11th, 2008