Rate Now
Share Your Experience
Have you seen Dr. Miles Burke?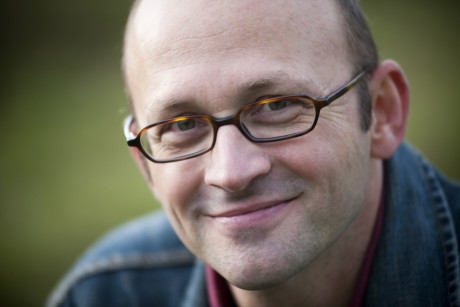 Chronic Dry Eye
Get the facts about chronic dry eye, including the causes, symptoms and doctors who treat this condition.
Quality Rating
Highly Satisfied
54 Ratings with 35 Comments
5.0 Rating
August 9th, 2017
Great Ophthalmologist!!
Dr. Burke is a very caring physician. He is extremely passionate about what he does and he always takes his time and makes sure our questions are answered. He makes our visits fun and puts our son's fears at ease! He recently operated on our son's eye muscle and our son noticed an immediate difference in the way he looked the next day. We were so happy with the results of this surgery! There isn't anyone better...Thank you Dr. Burke for all you do!
5.0 Rating
February 28th, 2017
One of the most comforting and compassionate physicians I have ever met
5.0 Rating
February 14th, 2017
Highly recommend Dr. Burke!
5.0 Rating
December 26th, 2016
The BEST
My son started seeing Dr. Burke when he was 4 years old. Dr. Burke was a recommendation from a friend who also did a miracle for her child. As a first time mom of a child with eye issues, I was nervous to say the least. My son is not the easiest to deal with at doctors. It usually taking bribing, however with Dr. Burke, my son BEGS to see him. He's super funny, super friendly, and makes the entire experience exciting! When the visit is over, my son does not want to leave. We have to stay in the waiting room at least another 20 minutes because there are games, ipads, and a mini movie theater inside! Yes, hard to believe right? Dr. Burke eased my mind, explained my son's eye sight issues in an understandable way with literature for me to take home. I'm beyond impressed with his knowledge and experience. I should also mention that his secretaries at the front desk (Barb and Ann) are the sweetest and friendliest staff as well!
5.0 Rating
November 3rd, 2016
Perfect doctor for kids
My daughter has to see a lot of doctors and doesn't like a single one until Dr. Burke. He's a bit on the kooky side which works perfectly for little ones. He explained everything to me in terms that made sense and engaged with my daughter at the same time. He performed surgery on my daughter that went perfectly and followed up with care and concern. Overall a great experience!
5.0 Rating
October 29th, 2016
My hope with this information is to reach as many individuals as possible who are experiencing double vision. I had double vision for a year when I was referred to Dr. Burke. Dr. Burke determined through several appointments and tests that I needed to have my vision surgically corrected. After this procedure, I know have full vision and I am most grateful for his expertise. He gave me back my sight and my life.
5.0 Rating
July 5th, 2016
Highly recommend
5.0 Rating
June 20th, 2016
5.0 Rating
March 16th, 2016
Dr. Burke Turned my whole life around.
Dr. Miles Burke is probably the most wonderful doctor that has ever taken care of me. I had really bad double-vision problems and had just about given up hope when someone mentioned me to see him. He fixed my double-vision and turned my whole life around. He is also so kind and personable and the only doctor that has ever directly followed up with me both before and after a surgery. I love the man :)
5.0 Rating
March 7th, 2016
Adult Strabismus
In 2015, Dr. Burke operated on my eyes (3) times as I had a significant vertical mis-alignment due to adult strabismus. Surgery #1 corrected the mis-alignment by approx. 50% while surgery #2 fully corrected. However I then experienced significant double vision due to 40+ years of significant mis-alignment. Dr. Burke was fully committed, readily accessible, and demonstrated a wonderful bedside manner during the whole 10 month process. Surgery #3 was carefully calculated in his office to adjust exactly as necessary to stop the double vision and minimize the vertical misalignment to where it is barely (or not even) noticeable. Overall, the experience was trying but he was fully committed and followed through to ensure I was comfortable, taken care of, and ultimately corrected. He is caring doctor and an expert in his field.
5.0 Rating
February 8th, 2016
I can honestly say this is the first time I have ever written a review on a doctor. That is how impressed I was with Dr. Burke and his skill with children. My four year old son is very shy, and Dr. Burke immediately pulled him out of his shell and made him feel so comfortable. My son does not like to go to the doctor ever, but he has been asking me since we left when he can go back and see Dr. Burke. He also spent time with me explaining my son's exam and immediately put me at ease. I highly recommend Dr. Burke.