Rate Now
Share Your Experience
Have you seen Dr Mitchell Bernstein?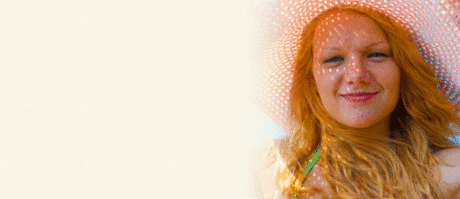 Skin Cancer
Get the facts about skin cancer, including the different types and symptoms.
43 Ratings with 16 Comments
2.0 Rating
June 2nd, 2017
Typical burnt-out robot-doc
Procedure guy -- not there for chit-chat nor discussion of your case. Dismissive of questions. Why do they pay a physician to do these procedures when they could hire a technician to do the same thing? At least the tech had bedside manner. Great staff and colleagues, but Dr. Bernstein's there to do his procedure and motor off as quickly as possible.
5.0 Rating
March 14th, 2016
1.0 Rating
March 9th, 2016
avoid
5.0 Rating
November 13th, 2015
5.0 Rating
February 24th, 2015
5.0 Rating
January 16th, 2015
Dr.Bernstine is a top quality colon rectal surgeon. His bedside manner is one to be commended. I was up and out of the hospital in 2 days. My healing process was a bit intence but the surgey and the visual appearance of my stomach are somthing to talk about . My navel looks untouched. Now if he could only perform tummy tucks ,He would be the man!
1.0 Rating
October 8th, 2013
Wish I could give 0 stars
Saw Dr. Bernstein for a rash I had. He ultimately told me he first didn't see anything, but on second glance, decided even though the rash was light, it was herpes. He said he was "80% sure" when I asked. He noted this was something he didn't say lightly as I was between tears. He never offered to swab the infection or do a blood test for herpes. The next day I saw a dermatologist who told me I had a yeast infection. After treatment for a yeast infection, I'm getting better. I've subsequently been tested for herpes via blood test a week later and tested negative. This guy is not a true professional.
2.3 Rating
July 11th, 2013
Quick
Very quick physician. Not sure that he took all my concerns seriously. Very vague and curt explanations. Seems competent, however I wish he took more time with me. I feel unconfident in my diagnosis. Will be seeking a second opinion.
5.0 Rating
March 11th, 2013
5.0 Rating
November 17th, 2012
Excellent
Dr. Bernstein saved my life twice by removing polyps during the colonoscopies he performed on me. NYU is a bureaucracy that I had to plow thru to make an appt. But seeing Dr. Bernstein made the plowing worthwhile. I highly recommend him.
1.0 Rating
July 16th, 2012
I went to see this doctor because I began to experience discomfort in my backside. I don't believe he diagnosed properly what I had and did not even prescribed a medicine. Consequently my problem got worse. Upon calling him, he was curt and told me that he could not give me anything--that he had to see me again. That's another fee for the insurance company. I thought he was unprofessional in his caring and handling of my situation.
1.0 Rating
January 23rd, 2011
i had corrective surgery this past summer - after 14 yrs of pain resulting in disability all due to surgery by this butcher! I am in need of further surgery! He as much as took my life - statute of limitations do not permit me to sue as i should have done immediately following initial surgery. I wish he were dead - he ruined my life - and what's left of it!!!