Rate Now
Share Your Experience
Have you seen Dr. Mitchell Faddis?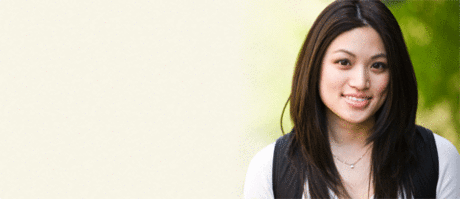 Birth Control
Get the facts about birth control so you can decide which type is right for you.
Quality Rating
Highly Satisfied
17 Ratings with 10 Comments
5.0 Rating
October 30th, 2016
PVI ablation
5.0 Rating
October 28th, 2016
Recent patient
I thought Dr Faddis was very patient withbmy questions. Informative and he wanted me to decide my choice of treatment. I chose to have,a procedure. DR Faddis will be a hero for me. 5 1/2 hour surgery and no pvcs makes him a hero.
5.0 Rating
January 26th, 2016
One of the best.
5.0 Rating
December 30th, 2014
5.0 Rating
August 13th, 2013
The Best
1.0 Rating
March 12th, 2012
Dr. Faddis First Fail
Dr. Faddis is a perfect example of how an individuals credentials can be misleading. This professional (term used lightly) employed cheap scare tactics to expedite the consultation I had with him. Reporting that I had . . . no wiggle room to wait for my surgery . . . . Immediately following the rather urgent advice given from one Dr. Faddis I attempted to follow said advice by scheduling my surgery to put in an internal defibrillator. Nearly two weeks later I received a call back from this high demand low supply professional. However, per his advice I had already had the unit implanted.In my opinion, which we are all entitled to, especially when informed: if you are looking for someone with the credentials to set your mind at ease I do recommend Dr. Faddis. However, if you are looking to truly understand your condition, receive personalized health care (considering you are worthy of that), and have prompt service I would investigate your options. That is if you have the wiggle room Dr. Faddis fames not to have. My recommendation to the Doctor: considering you reside in such a large research hospital, maybe have someone with more people, scheduling, and empathetic skills than you assist in your patient relations. I sincerely hope my input helps assist other families in finding the right health care for them, and help our professionals see that their jobs do rely on properly serving those little people they may not have time for.Good day and God bless.
5.0 Rating
December 12th, 2011
M. Simons, R.N.
My daughter is a nurse in Montana & flew here to be seen by Dr. Faddis. She was diagnosed out there with A-Fib & subsequently given two different meds, both of which gave her severe reactions. Dr. Faddis did an ablation on her heart & she had wonderful results - no further difficulty & it has been 3 yrs. A cardiologist in Montana forwards his reports on her to Dr. Faddis and she would come back to StL if she required further treatment.
5.0 Rating
August 25th, 2011
Great EP
Dr. Faddis took well over an hour to talk with me and go over all my records. He is obviously an exceptional surgeon who has a lot of his career invested in his research, procedures, and practice. Yet, he did not hesitate a second to recommend against a procedure based on my profile. He also weighed in with the pros and cons of medicines based on his experience.
5.0 Rating
July 25th, 2011
5.0 Rating
April 7th, 2010
Great Doctor
I am Dr. Faddis patient, he has treated me for over 4yrs. Dr. Faddis has did 3 heart surgeries on me and always made me feel at peace with the procedures. He is always avalible to me by phone or e-mail, he always take time to explain what is going on with me and my wife, which makes her more comfortible with what is going on with me. He always talks with my other doctors to make sure that they are all on the same page for my treatment.
3.0 Rating
March 12th, 2016
5.0 Rating
November 30th, 2015