Rate Now
Share Your Experience
Have you seen Dr. Mitchell Klapper?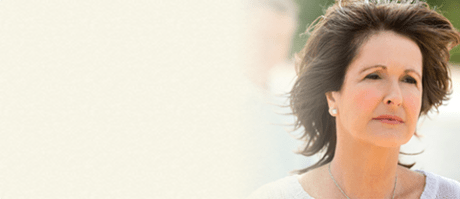 Metastatic Melanoma
The facts about metastatic melanoma, a serious skin cancer, including signs, symptoms & what happens to the body in each stage of cancer.
26 Ratings with 9 Comments
4.0 Rating
April 26th, 2017
Good doc,
4.0 Rating
January 9th, 2017
1.0 Rating
April 24th, 2015
RUDE UNPROFESSIONAL RACIST
4.0 Rating
February 19th, 2015
1.0 Rating
March 19th, 2013
Said there was no such reaction to medication prescribed
Had an allergic reaction to medicine prescribed. Called in to make Dr aware and to ask for another type of medication. Was told there was no such reaction and to stop taking medicine for 1 week and then resume. Told them that this allregic reaction symtom was also noted on the internet was told once again that there was no such reaction. This is what is on the internet among many others: Possible side effects of Doxycycline Hyclate: Loss of appetite; nausea; sensitivity to sunlight; vomiting. Seek medical attention right away if any of these SEVERE side effects occur: Severe allergic reactions (rash; hives; itching; difficulty breathing; tightness in the chest; swelling of the mouth, face, lips, or tongue; unusual hoarseness); bloody stools; chest pain; dark urine; decreased urination; fever, chills, or sore throat; moderate to severe sunburn; severe diarrhea; severe or persistent headache; stomach pain or cramps; throat irritation; trouble swallowing; unusual bruising or bleeding; unusual joint pain; unusual tiredness; vaginal irritation or discharge; vision changes; yellowing of the skin or eyes.
1.0 Rating
June 15th, 2012
Very bad experience over all. My skin has some rashes and I need to apply steroid ointment to cure that. I moved to this new place and I run out of medicine. the doctor wouldn't prescipe any medicine as he wanted to wait for the result of biopsy. One week later, my skin has an eruption of rashes because of that. then he prescipted a new medicine and told me to come back in three weeks. When I did, he told me that it eas cured and I don't need to come back any more. The truth is that I still had some new eruption of rashed and he didn't think they were the same. What a bad doctor. I am still suffering from that eruption of rashes after one month.
1.0 Rating
May 14th, 2012
Lacked Professionalism
Not long after I was taken back to the examining area, and Mr. Klapper entered the room. I felt this was going to be a horrible experience. He started of being short with me, I was not able to describe my symptoms, because he became combative, and insulting. His response to my description of when, I was most the most uncomfortable was " I am not there at that hour to know", He never showed me any common courtesy, or professional manner. The only conclusion that, I can come up with was it due to my race (Afro American) and that was clear to me. I knew there was need to address his behavior with him, so after he scribbled on a pad to buy some over the counter benadryl. I left his office in discuss. Mr. Klapper should not be give the respect of the title "Doctor Klapper".
1.0 Rating
November 1st, 2011
RUDE
Dr. Clapper was extremely rude, arrogant and unprofessional. He belittled my concerns and made me feel small and stupid. He also misdiagnosed me with poison ivy which I knew could not be the case. Thank god I was able to see a different doctor that day who actually helped me and gave me a more accurate diagnosis. If you want a nice, good doctor, then do yourself a favor and stay far away from this one.
3.7 Rating
April 29th, 2011
5.0 Rating
February 2nd, 2017
5.0 Rating
October 18th, 2016
5.0 Rating
July 29th, 2016