Rate Now
Share Your Experience
Have you seen Dr. Mitchell Sorsby?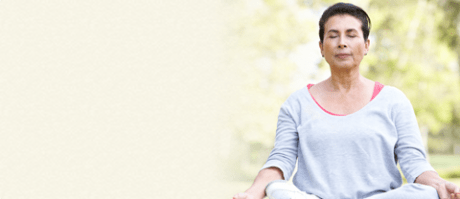 COPD
Get the facts about chronic obstructive pulmonary disease (COPD), including symptoms and complications.
52 Ratings with 30 Comments
5.0 Rating
June 3rd, 2015
5.0 Rating
June 2nd, 2015
Complete Physician
I was referred to Dr. Sorsby when my regular doc found abnormalities in my bloodwork 4 years ago. Dr. Sorsby did a number of tests in a timely manner and found thyroid cancer at an early stage. He checked in with me before and after surgery and during radiation treatment. He has been able to keep my thyroid levels consistent with medication since the surgery. This past year, he discovered cancer again by doing extensive testing and scans. Since the surgery, my levels have been consistent with where they need to be. He is very thorough and follows up on all procedure results in a timely manner. I would highly recommend Dr. Sorsby to family and friends. Great physician!!!
4.0 Rating
April 21st, 2015
I will continue to see Dr Sorsby
I have been seeing Dr Sorsby for approx 6yrs... he has his ups and downs but over all I enjoy my appointments with him, there has been a lot of change with employees at front desk but his actually nurses have been with him for years, they are both usually very pleasant ladies! More change needs to happen but over all I would definitely recommended this office to my friends and family.
5.0 Rating
February 4th, 2015
Good job
5.0 Rating
December 18th, 2014
Great Doctor
1.0 Rating
December 10th, 2014
Horribly rude staff
1.0 Rating
June 10th, 2014
First Impressions Make a Difference!!
This is my two visits to this office...first and last. Dr. Sorsby came highly recommended by a friend of a friend. But after my experience today, there is no way I would recommend this office to anyone. The front office staff was quite nice, but once you go through those doors, forget it. His PA was rude and acted as if I was making things up. They had not read anything I had brought in about my history, and frankly, they didn't care. I was "one of the many" they see. Then after all the "minions" do all his work for him, the dr. will come in and tell you what he thinks. And make you feel like you shouldn't have bothered him. I felt as if I was wasting their time. And he made suggestions that made no sense. I cannot begin to say how disappointed I was in this visit. Do not waste your time here.
1.0 Rating
March 19th, 2014
Non Responsive Staff
5.0 Rating
March 10th, 2014
Staff is aweful but Dr. Sorsby is a good doctor
Dr. Sorsby is a great doctor but his office staff is aweful. I had to go every four weeks to six weeks during my pregnancy but hated going due to the rudeness of his staff which are the first people you see. I recently had my baby and had to go have my thryoid checked and the girl taking me back to the room never acknowledge the baby who was with me or congrats considering I had to go there during my entire pregnancy or actually even greeted me at all. She took some information down for the doctor which most was incorrect it was like she was being inconvenienced having to take my information down. I think a little customer service for this office would go really far.
1.0 Rating
September 29th, 2013
Steer Clear of HERE
1.0 Rating
September 24th, 2013
Run away fast!!!!! Do not go to this practice!!
Seriously one of the worst doctors offices as of to date! Have been a patient with dr sorsby for two yrs now and have only seen him personally three times! Now you can't even get your 3 month follow up scheduled. They will put you on a cancellation list for the month that you are to be seen and you just have to wait and see if you get called!!!! Are you kidding me??? The office staff is very rude and uncaring. We usually have to wait 30 to 45 mins before we get called back to be seen. I would never refer this office to anyone. I am currently looking for a new endo......
1.0 Rating
September 16th, 2013
How did I manage to get the worst Endo in DFW?
I have been seeing Dr. Sorsby for about 16 months and things just get more frustrating every time I deal with his office. I have been to this office about 10 times and have only seen Dr. Sorsby twice, I usually get his P.A. or Nurse Practitioners. After my two visits with him I really do not care if I do get him or not because his bedside manner is terrible. It is obvious he does not read the chart before entering the office because he has no clue what is going on and my husband and myself had to correct him multiple times about my medical history. The downside to seeing his Nurse Practitioners is that I see a different one each time. When I went to my last visit I actually saw Dr. Sorsby, for the first time since my first visit a year before, and he had the nerve to tell me I should have been talking to them and letting them know I have not seen him recently. HELLO, your office is the one assigning me which person I will see!! I am not picking them!! His office staff is never pleasant, especially at the front desk. More times than not, I have been called (usually very close to the date) and had my appointment rescheduled. When they reschedule they only choose times that work for them not for my schedule even though I request days off to go to these appointments! Trying to get results or refills is like pulling teeth as well! To make things worse, today I get a call from thr On-line pharmacy saying my prescription order has been cancelled because the request for a refill that was sent to Dr. Sorby's office 11 days ago has not been returned so they can not fill the prescription. When I call the office to see what happened they are completely nonchalant about the situation and the person even giggles at me on the phone when I am obviously distraught!! I have three days worth of pills for a Thyroid issue and it takes 7 to 11 days to get the medicine sent to me. She offered to call in the prescription to a local pharmacy but my due to my insurance it would cost me three times the cost! Now I have to go a week without important thyroid medication! Had the office done what they were supposed to and sent the form back to Medco, I would have received the medicine in plenty of time. This is so frustrating, this office has no concern for anyone!! I only stay with them because I have gone through surgery, procedures, and scans this last year and felt switching doctors may be dangerous for my treatment. I was scared something may get lost in transition and it is better to stay with the same doctor but obviously that does not matter. This practice is not going to keep track of my care anyway! I will be finding a new doctor after my scans next month. For those of you thinking of using this doctor, please do not! It will only cause you more stress and frustration than it is worth!
Nearby Doctors

Dr. Mitchell Sorsby is similar to the following 3 Doctors near Dallas, TX.