Rate Now
Share Your Experience
Have you seen Dr. Moacir Schnapp?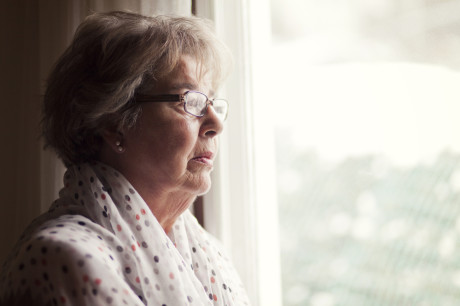 Clinical Depression
Get the facts about clinical depression, including the symptoms and related depressive disorders.
30 Ratings with 14 Comments
5.0 Rating
November 14th, 2016
I have been seeing Dr. Schnapp over 11 years. He has kept me functional during this time not requiring changes to initial plan of care. I have multiple muscular/skeletal problems, status post over 15 surgeries, and my pain level is tolerable with his assistance,. I am not under a mountain of opiods; only one or two a day needed in all these years. This physician has ears to hear, mind that has knowelege, and a heart that has care.
1.0 Rating
August 9th, 2016
Arrogant and Rude
I think Dr. Schnapps needs to go to sensitivity training so he can learn how to talk to people. I've never had a doctor that was so rude as he is. People with chronic pain are in need of compassion and understanding. For those of you who say different, all I can say is consider yourself lucky.
2.0 Rating
December 16th, 2015
5.0 Rating
August 13th, 2015
The Best in His Row
5.0 Rating
December 11th, 2014
I wasn't sure on my first couple of visits if I would like Dr. Schnapp, but as time went on I began to see just what a good doctor he is. I've been seeing him now going on 18 years. I have multiple issues-- injury of the upper back from a motor vehicle accident in 1994, lower back pain , and starting over a year ago problems with my neck and shoulder. It's because of his care that I am able to have a life of being able to function at all. I don't know where I would be today if it were not for his care. And, yes, he is a very caring doctor, and he's thorough. As the years have gone by (I am elderly now and try to keep as active as I can) he has become my friend as well as my doctor. I am so thankful that the pain clinic was recommended to me and Dr. Schnapp was assigned to me. I know above all that God is my best friend and keeper and my healer, and He is the one that directs my life in all things and it was no accident that I wound up as a patient of Dr. Schnapp and in that I have God to thank for intervening in my life And I thank you, Dr. Schnapp for your loving concern and care.
5.0 Rating
April 21st, 2014
One of a kind!
He is Awesome! I have been seeing him since 1999. Without him I would not be here today. He is caring and the smartest man I have ever met. He has given me my life back. Through his treatment I am able to live a semi normal life again. I love and respect him. He is a true lifesaver. A million thanks over and over. He cares about his patients and does what it takes to get them back on their feet. He takes the time to find the problem and offers solutions to help you deal with whatever the problem may be. I can not thank him enough. I thank God everyday for Dr. Moacir Schnapp.
5.0 Rating
February 14th, 2014
Dr. for 24 years
You call him Rude? I think you saw the wrong dr. He has been treating my migraines and sciatica for 24 years. He has walked with me through marriage, birth of two children, and the death of my son, Trey. He has cried with me, hugged me, and given me life advice. He is more than a dr. Drs. do exactly what it's called - practicing medicine. Don't expect a miracle! Give respect and you'll get respect. Love this man!
5.0 Rating
September 11th, 2013
Patient
2.3 Rating
April 10th, 2013
No Help
I live to far away to drive to his office every day for rehab.I had chronic pain for over ten years. They would never give me a price for rehab. it would cost me 100 a week in gas, plus the cost of physical therapy with medicare as my only insurance. People who do not have money suffer .All he did was give me a list of Doctors. Would not go if you live out of town .
2.3 Rating
August 15th, 2011
Getting appointment & wait time ok,I can agree with the bedside manner,it wasn't great at all,maybe it depends on who you are? he ordered alot of test stating he just wonted to see if they show anything,didn't tell me when to return,I tried for 2 weeks trying to get a nurse to call me about sch. a test,and when all test completed to date haven't heard about any results.. I been dx. with many medical problems and suffers from chronic pain,Dr. Schnapp came highly recommended and I thought he might be able to help me...
5.0 Rating
February 2nd, 2011
Awesome Doctor - 6 year patient
Maybe the person that gave the 'arrogant' description was describing themself! Dr. Snapp has never been anything but courteous, professional, caring and easy to laugh with. My husband has been seeing him for six years and most of the time he needs a driver so I am there too. The problems my husband has are chronic and can't be fixed (PHN) but Dr S can keep his level of chronic pain to a a level where he can enjoy everyday activities. I think that other person is NUTS!
5.0 Rating
January 7th, 2011
MASTER DIAGNOSTICIAN
Nearby Doctors

Dr. Moacir Schnapp is similar to the following 3 Doctors near Memphis, TN.