Rate Now
Share Your Experience
Have you seen Dr. Mohamad Allaf?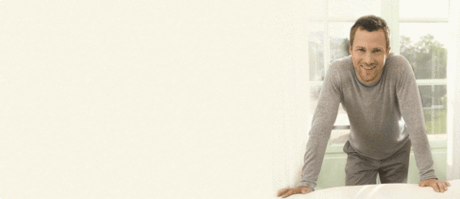 Erectile Dysfunction
Get the facts about erectile dysfunction (ED), including the conditions and medications that can cause it.
Quality Rating
Highly Satisfied
51 Ratings with 29 Comments
5.0 Rating
August 14th, 2016
What a great doctor!
I cannot provide enough praise for Dr Allaf. We live in southeastern PA so going to Dr Allaf at Johns Hopkins was far away compared to local doctors that could have provided a laparoscopic radical prostatectomy. After being diagnosed with prostate cancer I wanted the best I could find and I can say I am so glad I went there and it was worth every bit of the extra driving. Dr Allaf has a warm and caring personality. He took the time to explain everything to my wife and I during the initial visit. When having a surgery like this experience matters and Dr Allaf has phenomenal qualifications. My surgery went perfectly, not a single complication and three months later my PSA is <0.1ng/mL. I have to also give praise to the hospital. Everyone was very professional and I was impressed with the staff from the receptionists on up. They were well organized, the process from start to finish was excellent.
5.0 Rating
April 22nd, 2016
Exceptional physician
5.0 Rating
October 10th, 2014
Fantastic surgeon and great person. Wish all docs were like him.
5.0 Rating
September 24th, 2014
kidney donor
I recently donated a kidney to a friend at John Hopkins Hospital in Baltimore. My experience with Johns Hopkins and Doctor Allaf were fantastic. The doctors, staff, nurses...down to the desk personnel were nothing short of super. Doctor Allaf is a highly skilled surgeon that I would trust my life to...and I did. I only wish I had a way to let people know what a life saving opportunity they have by giving a kidney to someone in need. Please consider Johns Hopkins Hospital and Dr. Allaf if you want the best people that are available to do this task for you.
5.0 Rating
February 11th, 2014
Would trust Dr. Allaf with my life - Oh, I did that already.
I saw Dr. Allaf after being diagnosed with kidney cancer. He and his staff made the experience of decision making, admission to the hospital, surgery (partial nephrectomy) and follow up as good as possible. He was very reassuring and took time to make certain that he answered all of my concerns and questions. The surgery was minimally invasive. I had a short hospital stay, quick recovery, great kidney function and you cannot see my tiny scars today. I was very pleased with my treatment.
5.0 Rating
October 24th, 2013
Surgen
5.0 Rating
October 3rd, 2013
Dr. Mohamad Allaf -Johns Hopkins - Radical Nephrectomy
Because 4 stars is the maximum score allowed by this site, I gladly give Dr. Allaf perfect scores across the board. As with 90% of kidney cancer patients, my wife's tumor was found incidentally, in her case, an appendectomy. Her PCP referred her to Johns Hopkins, the #1 hospital for Urology in the world and to Dr. Allaf, Hopkins' Director of Laparoscopic and Robotic Urologic Surgery. Dr. Allaf was very familiar with my wife's CT scans and reports well before her first consultation and gave us great confidence that all would turn out well. He met with us again three days before the surgery, twice in the morning before the surgery, with the family immediately after surgery, twice in recovery, and then frequently in her room as she regained her strength. Her radical nephrectomy and adrenalectomy took no more than one hour and was minimally invasive. Dr. Allaf's professionalism, kindness, and respect for patient and family is exemplary. Dr. Allaf was #1 in his class at Hopkins School of Medicine and holds patents in robotic surgery and copyrights in erectile dysfunction therapies. I would heartily and with full confidence recommend Dr. Mohamad Allaf and Johns Hopkins Hospital for any kidney/urological issues.
5.0 Rating
September 25th, 2013
Teacher
5.0 Rating
August 28th, 2013
Life Saving and Life Changing Doctor
What an experience to have Dr Allaf as your life saving surgeon -- 12 hours of surgery --followed by such loving care and concern andn oh what a wonderful bedside manner - never in a rush So great for my husband to have had such a compassionate surgeon care for us -- ..His department Supervisor, Pat, absolutely walked us right through the housing, administration, pre-surgery appointments -- maps of the hospital and shuttle service -emailed us when we arrived home to check on how 'things were going'..who does things like this ??- She took away all of the concern we had by going to a different state for my husband's care.. What a super team.. Dr Allaf and Pat Supv of Urology -- and we are healthy and happy and enjoying our retirement .. all is great....no all is wonderful .. Thank you Doctor..and Pat :-)
5.0 Rating
August 27th, 2013
Laprascopic AML
I was dx'd with angiomyolipoma of the right kidney and went to Dr. Allaf. During the pre op visit, I was dx'd with multiple pulmonary emboli. I was required to have 6 months of coumadin therapy. It was a very frightening time however, Dr Allaf's calm, kind and professional demeanor was very comforting. It was a long and difficult surgery due to some vascular anomalies but it was successful and he was able to spare the kidney tissue. Strangely, what I found the most touching was the following day, he had a full day at main campus JHU but at 8 oclock at night after a full day, he made the effort to come check on me. His fellow had looked in on me already but he wanted to make a personal visit. That sort of integrity is what anyone looks for in a physician and a characteristic we hope for in our children. I have had no complications, problems with adhesions or other sequelae. I owe him my deepest gratitude and respect.
5.0 Rating
August 26th, 2013
Great doctor
I had been to 2 urologists in North Carolina after being diagnosed with prostate cancer. We were unsatisfied by the lack of expertise presented and had conflicting opinions on what to do. We looked online and saw the excellent reviews for Dr. Allaf and decided to travel to Baltimore to seek treatment. The experience was exactly how you would want to be treated when dealing with a life changing diagnosis. The staff was polite, efficient, and professional. Dr. Allaf was so knowledgable compared to other doctors that we talked to, yet very caring and skilled. I felt like I was being treated by a world class institution with one of the premiere urologists in the nation. If you ever need to be treated for urological issues, I give my highest recommendation to Dr. Allaf and the Johns Hopkins urology team. They are ranked number one for good reason.
5.0 Rating
January 20th, 2013
Dr. Mohamad Allaf is the Best!
Dr. Mohamad Allaf is a very knowledgeable and talented doctor. He is very compassionate and has the well being of his patients at heart. I live in Richmond, Virginia area and was diagnosed with prostate cancer. It was very easy for me to get an initial appointment with Dr. Allaf. During the first appointment, I told him that I have a specific date that I would like to have my surgery performed in order minimize loss of work days. Dr. Allaf worked with me to give me my choice of date. Dr. Allaf is very polite; he listened attentively to me and recommended the best procedure for me. He visited me in my hospital room to check how I was doing and to provide my family and me with what to do upon discharge. He even called me at home to make sure that I was doing well. I was very impressed. I have no complications and no incontinence – I love Dr. Allaf and I appreciate what he and his courteous staff have done for me. I strongly recommend Dr. Allaf to any patient.