Rate Now
Share Your Experience
Have you seen Dr. Mohamed Al Jaberi?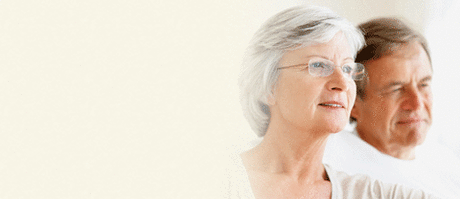 Alzheimer's Disease
Get the facts about Alzheimer's Disease, including the symptoms and stages.
37 Ratings with 11 Comments
1.0 Rating
August 12th, 2016
My husband had 2 appointments with this physician. I will not go into detail, as it upsets me to even THINK about the nightmare we endured with him, but, I will say, he is arrogant and rude. The first appointment he spent 8 minutes with us, (he billed our insurance for a "45 minute consult" and the second, maybe 15. (This second one was to go over test results.) Any question we asked about my husband's testing regarding his memory loss was met with arrogance and rudeness. He interrupts everything you try to say to him and makes light of a horrible diagnosis. We have requested all my husband's records, and made an appointment at the Cleveland Clinic. I would absolutely try to convince anyone who will listen to stay clear of this man.
3.0 Rating
July 27th, 2016
5.0 Rating
May 27th, 2016
1.0 Rating
December 30th, 2015
Rude, Abrupt, and HUGE Ego
Very rushed, told me there was nothing wrong with me because previous tests didn't show anything. Refused to fill out paperwork for me to go back to work and argued with the front-desk people, saying that he didn't want to see me again because Dr. Casanova had seen me in the hospital previously when I was in the hospital with my headaches. I am literally going to lose my job because of his ego and lack of care. Showed no signs whatsoever of actual concern for my headaches. Once I stated the name "Casanova" when I talked to him, he became even more abrupt and rude. Truly the worst experience I have ever had at any Dr. appointment ever. Perhaps the craziest part was that he told me to come back in 6 weeks to follow up on a new medication I was taking, but him and the lady scheduling me were arguing because he A) would not fill out my paperwork and B) told her he never wanted to have me as a patient again because I had been seen briefly by Casanova while in the hospital. She scheduled me with him anyways. Truly the most bizarre thing that has ever happened to me at any Dr. office visit of any kind. I will not be going back to see him or to this place in general. I will make the drive to the Cleveland Clinic.
2.0 Rating
August 23rd, 2015
5.0 Rating
April 28th, 2015
Once he gets to know you (and vice-versa) he is great.....
It took a couple of appointments for me to see it, but Dr Al Jaberi is extremely personable, thorough, and concerned with my well being. He calls it like he sees it and I think he is likely correct in my case. Time will tell. I am confident that he and I will get to the bottom of this situation. As I said, he is thorough and concerned, a good combination.
3.0 Rating
March 23rd, 2015
3.7 Rating
September 19th, 2012
knows his stuff
1.0 Rating
May 23rd, 2012
5.0 Rating
July 20th, 2010
Pleasantly surprised
4.0 Rating
August 17th, 2017