Rate Now
Share Your Experience
Have you seen Dr. Michael Aziz?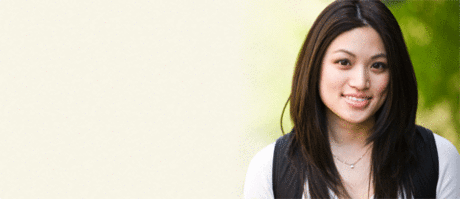 Birth Control
Get the facts about birth control so you can decide which type is right for you.
35 Ratings with 17 Comments
5.0 Rating
March 25th, 2017
Excellent
5.0 Rating
May 13th, 2016
Found my new doctor
5.0 Rating
March 13th, 2015
Medical care at its best
5.0 Rating
February 7th, 2015
Excellent
1.0 Rating
March 21st, 2013
WORST doctor EVER
I wasn't going to write this review, even though my visit was pretty bad, but as I just got a call from his VERY discourteous staff about a deductible that I owe (which I asked them before I even saw the doctor what it would be and they said NOTHING and THEY should have called my insurance at the time to find out if INFACT I would have anything to pay) and when I told them that I could not afford to pay it right now (because it was a HEFTY amount of money for VERY bad service which i will get into as this review goes on) and I would like the bill to be sent to me so I can pay it when I get it. I was told that COULD NOT be done (which we know is not true) and it was a "small bill" (!!!) and I was badgered to pay the money on the phone right then and there. On to the Doctor, which makes it even harder to have to pay almost as much as I would pay to go to the ER, I went for a consultation on a pain I was having in my calf from exercising, he basically poked at my leg once and wrote a prescription, then I mentioned to him that I was having a hard time losing weight, unbeknownst to me that Dr. Aziz has written a diet book and could probably advise me better IF he had asked me what my diet was and if/how I was working out...but he never asked me ANYTHING, he IMMEDIATELY told me he wanted to test my thyroid!!! I told him I had it tested recently before I had surgery and it was fine but he still insisted (I didn't do it as I realized this was obviously him trying to send business to a vendor) also I mentioned a stomach issue I was having and I told him the medication I was taking wasn't working anymore and he told me to keep taking it! His bedside manner is HORRIBLE and he practically chased me out of his office after about 10 minutes. I WILL NEVER recommend this man to ANYONE and I hope anyone that reads this review will NOT go to him and would NOT have to deal with his unmannerly staff.
Doctor's Response
Dear N This is Hovrath consulting, managers for the midtown practice. We are very sorry to hear about for your experience at our office. It is the patient responsibility to know their insurance benefits, not the practice. However, we do screen insurance prior to seeing the patients and we inform them of their benefits and any costs they may have to pay before charging them. I checked with the billing department for your particular situation.It turned to be your insurance gave us the wrong information and you were responsible for the amount allowed by your insurance, We totally understand that a $100 was was a lot of money for you, but unfortunately,this is the the contract you have with your insurance, not with us. We do wish all the best.
SHOW
1.0 Rating
February 4th, 2013
Worst Doctor I've EVER had
This doctor is the worst doctor i have ever had. He will not remember your case, the women at the front desk are beyond rude. Ultimately, I think he has way too many patients, and people who don't care to be working with patients. He will also push his book on you to no end. It's ridiculous. His solution to any problem is to read his book. This guy is a quack!
1.0 Rating
April 3rd, 2012
He pushes unnecessary testosterone therapy
On the basis of one blood check, and without asking me any questions, Dr. Aziz insisted that I immediately go on expensive testosterone therapy for the rest of my life. After a year of me telling him "No," we agreed I should find another doctor. My new doctor quickly diagnosed me with sleep apnea, which lowers testosterone and is in fact made WORSE by testosterone therapy. All Dr. Aziz saw was another way to make money.
5.0 Rating
October 5th, 2011
Execellent physician
5.0 Rating
May 1st, 2011
Great doctor
I went to see Dr. Aziz after seeig on the View, the Doctors, and NBC. I was suprised he even took my insurance being on TV. I needed to lose weight so he diagnosed with an underactive thyroid that my previous GP missed for years. I was finally able to lose 10 pounds. He never rushed me, very profesional, very well mannered and dressed, polite, and with great bed side manners. I saw him few times now, and his office staff is very professional. The office is small, but very clean and organized. I highly recommend him.
2.3 Rating
January 14th, 2011
"DR.SOUL-LESS"
Either his personal hygiene is bad or his religion has brain washed him because both times I went to his office it smelled of body odor. He seemed as though he didn't care about my personal well being and he rushed thru both of my visits. I personally have been to way better doctors. With my insurance I can choose any doctor I want as long they are in the network so I personally do not have to deal with his Soul-less visits. Trust and believe I will not go back there again.
Doctor's Response
This is Hovrath consulting, managers for the midtown practice. We are very sorry to hear about your experience at our office. I believe at the time of your visit, the doctor had an family emergency and was out. We had to get a local immediate buta competent coverage for the doctor so that our patients are not left alone. We strive for excellence and we are truly apologize for this bad experience.
SHOW
5.0 Rating
March 4th, 2010
Excellent Dr
5.0 Rating
June 21st, 2009
Nearby Doctors

Dr. Michael Aziz is similar to the following 3 Doctors near New York, NY.

Dr. Michael Stubblefield

Physical Medicine and Rehabilitation, Internal Medicine

New York, NY 0.02 mi