Rate Now
Share Your Experience
Have you seen Dr. Mohammad Javed?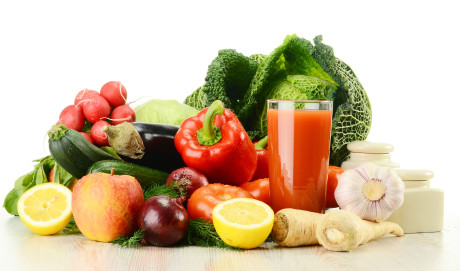 Type 2 Diabetes
Type 2 diabetes is a chronic disease in which your body is unable to maintain a normal blood sugar (glucose) level.
65 Ratings with 17 Comments
5.0 Rating
November 10th, 2016
I felt safe and in good hands with Doctor Javed. He listened to me and immediately took care of my healh in a timely fashion and was the best doctor in Palm Beach county. I trusted him with my life. My insurance was no longer accepted by him and now I am terrified to see a new doctor.
1.0 Rating
November 18th, 2015
ZERO STARS.....
Only gave 1 star because ZERO was not an option. But ZERO STARS!!! Dr. Javed's office and staff are so unprofessional and pushy. You get sent for needless test after test. Then when you follow up with a specialist, you find out things were wrong. So unhappy and will never go back. My husband and I have seen many doctors over the years and I have never been more dissatisfied in my life.
1.0 Rating
October 7th, 2015
Scamming doctor!! Stay Away
This doctor will try to do anything to scam for your money. I came in for preventive procedures sponsored by my company. I even gave him the coding and listing letter from my company. He did my physical and sent me to a Thyroid ultrasound. I clearly told I only want to do whatever is covered by the Wellness Program only. He ensured me that the thyroid procedures; it was strange so I asked him over and over. He said yes insurance will pay. When my insurance rejected this, I called the doctor's billing department. They informed me that I was lying and doctor did not say such thing. Their rep even stated that they have many patients coming here for the Wellness Program, so the doctor would know exactly what to perform that is covered by the program since he's the owner the practice. I'm 25 and very healthy with perfect BMI and healthy health history. The doctor even said so himself that I don't need other testing but just these preventive procedures. This doctor is beyond unethical.
5.0 Rating
February 1st, 2014
Patient
I have been a pt of Dr. Javed for 9+ years. I have found him to be very knowledgeable, kind and caring. When I haven't followed his instructions to lose weight, exercise more, etc this cannot be contributed to him. At times I have had a few problems with his staff but they have been resolved to my satisfaction. His office is close to my house and his hours are very convenient for me. So overall, I am very happy with him.
5.0 Rating
August 2nd, 2013
lawyer
THIS OFFICE WAS A GREAT EXPERIENCE.... IAM A TRAVELING MAN WHO HAPPENED TO GET HURT ON MY BOAT TRIP IN THE PALM BEACHES LUCKILY ENOUGH I FOUND THIS OFFICE TO QUICKLY TAKE WELL CARE OF ME.TO SUM IT ALL UP, I WILL BE BACK TO SEE DR. JAVED AND HIS BEAUTIFUL STAFF AGAIN WHEN IM IN TOWN AND OF COURSE RECOMMEND MY FRIENDS, STAFF, AND EVERY ONE ELSE I MEET!!!!KEEP IT UP ; )
1.0 Rating
June 10th, 2013
Nurse
This was the worst doctor I had even seen in my entire life. I had asthma so bad I couldn't eat without becoming winded. He ordered a stress test. I couldn't breathe and he billed my insurance for a stress test I didn't take. I got no treatment for asthma. He was more interested in a stress test. When I refused, his staff tried to strong arm me and bully me into taking one.
5.0 Rating
March 7th, 2013
I am most thankful for the day, years ago, that I stepped into Dr. Javed's office. I have always found he and his staff to be most professional and competent. I find Dr. Javed to be a skilled and dedicated physician who strives to ensure a patient's health often going the extra mile to achieve it. I have often seen he and his staff juggle a full waiting room of patients (Urgent Care offices can not control the flow) in a most competent manner. I have never felt my care was compromised, no matter how short the visit. I would, and do, highly recommend Dr. Javed.
1.0 Rating
March 4th, 2013
DO NOT SEE THIS DR.... FRAUD!
told they accept BCBS, and appt was $200. got there, had to pay $300 and would not accept insurance. also says they will do a pre-auth for medication. went to pharmacy, dr office refused to do pre-auth and forced to pay $500 for meds. will no longer accept my calls. hang up on me or put me on hold and dont come back.
5.0 Rating
August 4th, 2012
Doctor knows his stuff
1.0 Rating
June 11th, 2012
HORRIBLE, HORRIBLE, HORRIBLE EXPERIENCE!
THE MOST INCOMPETENT AND RUDE STAFF I HAVE EVER ENCOUNTERED. DOCTOR DOES NOT EVEN LOOK AT PATIENT, AS IF WE ARE JUST A ROCK ON THE EXAM TABLE FOR HIM TO MAKE MONEY ON! ORDERS EVERY TEST HE CAN COME UP WITH, NEVER SAYING A WORD OR EXPLAINING THE REASON FOR TESTING..A TOTAL SCAM PRACTICE...BEWARE. STAY AWAY FROM THIS DOCTOR AND HIS STAFF.
Nearby Doctors

Dr. Mohammad Javed is similar to the following 3 Doctors near Greenacres, FL.