Rate Now
Share Your Experience
Have you seen Dr. Mohammad Taher?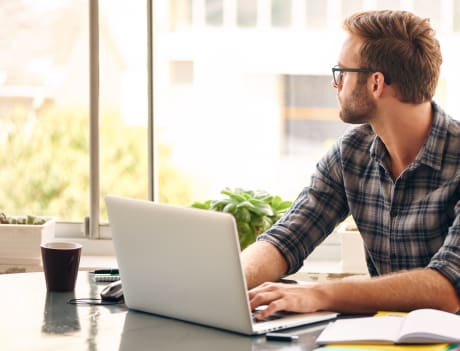 Adult ADHD
Get the facts about attention deficit hyperactivity disorder (ADHD) in adults, including the different types and symptoms of each.
30 Ratings with 14 Comments
2.0 Rating
November 6th, 2016
5.0 Rating
July 27th, 2016
The Best!
I am a medical professional, I work with the specialists and only go to see the best. I am not at all impressed with his staff in Payson [now it's been years since going there so maybe things have changed]. His AF and Orem staff are good. He has been great to see for many years for my bad migraine and brain tumor issues. I have got some second opinions my insurance demanded and definitely staying with him. He referred to brain surgeon for tumor, very appropriate. He answers all questions and takes the time you need. If he is late, which is rarely, I know he is answering someone else's questions. His scheduling doesn't make it happen often tho.
4.0 Rating
July 27th, 2016
Staff inefficiencies
5.0 Rating
September 29th, 2015
1.0 Rating
April 25th, 2014
Do not see this doctor!!
I was referred to Dr. Taher for some visual disturbances and some unspecified white spots on my MRI. When I walked in, the office smelled aweful and the waiting room was dirty and worn down. I passed the neurology exam with flying colors. The doctor came in and told me he had no idea what was going on and ordered a spinal tap to find out if it was MS or Devic's disease or something else, and spent about 5 minutes with me. He only read the radiologist's notes on my MRI and never looked at it himself! I left the office upset and wanted to get a second opinion. I saw one of the top neurologists in the state who deals with many MS patients and she and her PA spent 1.5 hours with me and said I definitely did not have MS and that the visual problems and MRI were not patterns at all like an MS patient. After my bad experience with this doctor, I have talked to other friends of mine that had bad experiences and have been misdiagnosed by him. Sure, he is easy to get appointments with, but don't go see this doctor if you want a correct diagnosis!!
1.0 Rating
August 4th, 2013
Can't recommend
I would like to start by saying he office staff at the orem office was pretty great but Dr Taher himself was an absolute disappointment. He hadn't even glanced at any of my tests that I was told needed to be done before getting in to see him, in fact one of the stuff had to interrupt half way through the appt in order to hand my mri results to the obviously surprised Dr. This was quickly followed by the comment that he also hadn't reviewed my EEG because the file was "corrupted" (I really doubt that was the actual case). He then repeated a handful of questions that I'd already answered at the beginning of the appt, told me I had migraines and said he'd call in a prescription which he didn't describe or even give the name of. I was fairly confused at this point since I had come in to address my sudden development of having near daily seizures. Told me to schedule a followup in two weeks and rushed off. I found a new neurologist that same day.
5.0 Rating
November 6th, 2012
Teacher
1.0 Rating
July 23rd, 2012
I waited 55 minutes then went out to find that he was gone for lunch!
1.0 Rating
June 19th, 2012
I will seek out a new office.
Everything about this office was half-baked. I have had difficulty getting a hold of them during office hours, when I arrived, the office was in poor shape, the wait time was extensive (over an hour), I was seen for five minutes, and the doctor didn't seem to listen to all my symptoms. I left there more scared than when I entered. He was nice though...just distant.
1.0 Rating
March 26th, 2012
Poor service, pushes pills
I was referred by our family md regarding some sudden migraines which were constant. He didn't spend much time with me and just prescribed pills and more pills. When an MRI was ordered it wasn't ordered correctly and my new and fabulous Neuro. had to redo it, which meant more money for me. Office staff wasn't very helpful or knowledgeable. Overall, not impressed and I gather from speaking to others in my community that they weren't impressed either. We have all found new Neuro MD's
1.0 Rating
March 8th, 2012
Run for your life!
Do not, I repeat, do not see this doctor. He is one of those! Went to him for a diagnoses for MS, but since I smoke that was the reason for white spots on my brain. Not sure why my foot was numb but he didn't seem to care about that or any of my other symptoms. Please save yourself from this unfortunate excuse for a doctor and find someone else.
Nearby Doctors

Dr. Mohammad Taher is similar to the following 3 Doctors near American Fork, UT.