Rate Now
Share Your Experience
Have you seen Dr. Mohammed Samiruddin?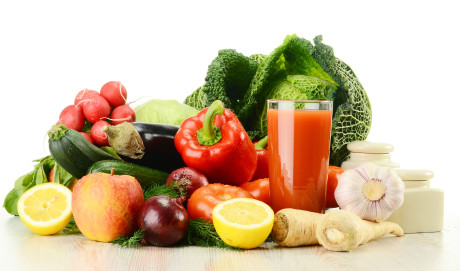 Type 2 Diabetes
Type 2 diabetes is a chronic disease in which your body is unable to maintain a normal blood sugar (glucose) level.
10 Ratings with 8 Comments
5.0 Rating
February 14th, 2014
Always nice experience
5.0 Rating
January 22nd, 2014
Would recommend ...!
5.0 Rating
January 19th, 2014
Excellent doc ,
1.0 Rating
January 16th, 2014
First time at this doctor. Made an appt for Tuesday 1145 am. got there at 1130. Was told all appts were canceled for the day because of the weather. well I got there and the office staff did also but the doctor couldn't? rescheduled for the following week. got there at 12 noon as scheduled and waited almost 1 1/2 hours before he even saw me. Primary reason for visit was pain in hands and feet. Nurse or desk person took my BP and pulse. slightly high but normal. looked at foot. told me pain in hands would need to be looked at by neurologist for which I would get a referral and pain in foot looked at by podiatrist for which I would get another referral. he then gave me an rx for blood pressure for which I never went to see him for that. this guy is something else. He was sure adamant about getting that co pay though.
1.0 Rating
October 3rd, 2013
AVOID AT ALL COSTS
This doctor was rude, impatient, and uninterested in my medical condition. he charged me $85 and wrote me a referral within 5 minutes of our consultation. I was lied to by the staff when they told me that I must have a referral to visit the DuPage Medical Center. The doctors appearance was dirty as his clothes were very old and extremely worn and dirty and his hygiene was less than acceptable for a street vendor yet alone a medical "professional." Avoid this person at all costs there are plenty of doctors in the area do no risk a visit with this THEIF!
1.0 Rating
December 19th, 2011
During the daytime they schedule appointments and then hope the doctor is on time!
Their office never has patients when I go in the morning or early afternoon but the doctor never sees me on time, so I found out that they schedule patients hoping the doctor will be in the office when you arrive. So I scheduled a physical exam and specifically asked if I was going to have to wait for the doctor to show up or will he be there when I arrived. They said he will be there. Because I am getting blood work done also, I was fasting from the day before. I showed up at my scheduled time 2:10pm and they told me it will be a 15 minute wait. So I asked if the doctor is actually there, they said not yet. I asked if he will actually be there in 15 minutes if I wait and they said yes. I told them I will come back, so they said come back in half an hour. So I came back 40 minutes later and he still wasn't there. The receptionist who couldn't care less said he is usually here by now which means she never even called to see when he will be in. Basically had I waited in their office, it would have been another hour wait like in the past and who knows if he would have been in by then either! So now it is 3:00 and I am getting dizzy because I havent eaten anything 18 hours, so I left. Their website says come as a patient and leave as family or something like that...now I know what it means!!! I am on hold with my insurance company as I type trying to change my primary care physician to another office!!! I would not even be leaving a review if this only happened once or twice! Shame on them for putting everything before their patients!!! The worst part is, the times I saw Dr. Samiruddin, I thought he was a great caring doctor!!!
5.0 Rating
April 28th, 2010
3.0 Rating
February 27th, 2015