Rate Now
Share Your Experience
Have you seen Dr. Mohana Naidu?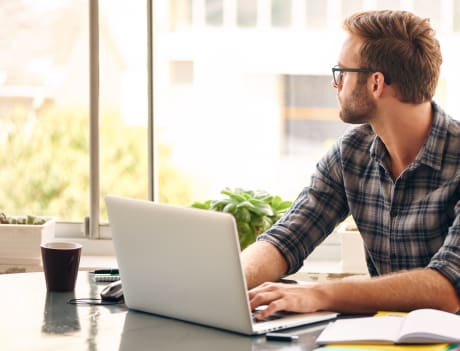 Adult ADHD
Get the facts about attention deficit hyperactivity disorder (ADHD) in adults, including the different types and symptoms of each.
27 Ratings with 10 Comments
1.0 Rating
July 19th, 2017
I'd look elsewhere. She is horrible.
For starters, no eye contact, sat with back to us the entire time. Played very distracting ethnic music in the room. Was unwilling to talk about medications and what might be generic (good thing I did my homework first). Kept saying she was not a Pharmacist. Was consistently rude. Office was a mess with multiple open food containers. When it was time to end she simply said, "Okay, get out". When walked up front I asked about follow-up and she said two weeks and walked away. I stood there aghast and said well "good bye, have a nice day". No on top on have a need for a psychiatrist I have one with no people skills. I'd look elsewhere, she is horrible.
1.0 Rating
June 9th, 2016
1.0 Rating
March 22nd, 2016
Neglectful!
I have never in my life experienced such a horrible Dr. She is rude, doesn't listen, has your back turned to you the whole time. I was on an aniexty med for 2 months that Dr. Mohana had prescribed me. After having to cancel an appt 2 hrs before a scheduled appt with her for a refill due to my child being severely ill (have a hospital note) Dr. Mohana had dropped me as a pt and refused meds. I began going through severe withdrawals. My new Dr. Is disgusted and can not believe her neglect.
1.0 Rating
November 4th, 2015
social worker
I had a student in crisis. HER PATIENT - called the doc and she was dismissive and asked me why i would call HER for help. She was rude, disrespectful, and dismissive of a child that was in crisis. " have already made the diagnosis and have her medicated. What more do you want me to do?" These were her words to me. I am a licensed professional advocating for HER PATIENT in need and she responds like this. If you love your children, please do not go to this doctor. She shouldn't be practicing if this is her attitude toward mental health.
1.0 Rating
July 6th, 2015
1.0 Rating
March 24th, 2014
Ms.
I agree with some of the other reviews. The Doctor was never on time. One appointment, I was her first appt. At 9:15 AM and she came rolling in at 11:20. I waited to see how much longer it would be before I was called in. Twenty minutes later, I was called back. I told them we would have to reschedule because I had another appointment. I didn't, but in my own passive-aggressive away t hat was my way of showing my irritation. Like someone else said, she was usually eating and between the accent and the eating I could not understand her. She didn't really listen to me and very rarely looked at me. The thing that bothered me the most though, was that once we were in her office she would start one-finger typing away for a long period of time (finishing up the patient before me?) and then finally ask how I was. I quit going to her and I would not recommend her to anyone.
1.0 Rating
October 12th, 2012
I would love to have Dr. Mohana's job. All she does is type notes in a computer, while rarely even looking at the patient. I found her to be rude and non caring. She seems to be focused on money booking people for appointments as much as possible that's how over booking occurs, hence the long waiting time. I would definitely not recommend this doctor, I'm not sure how she even acquired a license.
1.0 Rating
January 17th, 2012
If you've have alot of time to sit in a waiting room, SEE this doctor, some waits wwere up to 2 hours
1.0 Rating
October 24th, 2011
First walked into the office and was given a "book" to complete on his history. I know history evaluation is standary when seeing a new doctor, but the forms were just endless. The practice should consider placing it on a website and ask people to complete prior to arriving. The person before me also complained to the receptionist of the undless amount of questions to complete. The appointment was for my 4 year old son & this office is not set up for children at all. After waiting 40 minutes, the doctor greeted me while eating her lunch - eating & speaking at the same time. Very disgusting & incredibly unprofessional. The doctor was at times difficult to understand due to the accent & the constant masticating did not help either. If she spoke to my son for 2 mintues that was a lot. Barely looked at him. She stated an evaluation was not needed since he has an IEP plan at school. The evaluation done by the school was conducted in about 2 hours before the IEP was provided. A psycho-educational evaluation per his pediatric neurologist is a 1 1/2 day procedure. 5 weeks later after the appointment she never forwarded her "findings" to his neurologist & now Dr. Naidu is out of the country for the next couple of weeks. I have also since learned that her practice does not even perform that kind of evaulation - I clearly stated at the time of making his appointment that this is what he needed - HELLO!!! Complete waste of time. Very, very aggravated. One star is a generous rating all things considered.
5.0 Rating
November 30th, 2010
We like her
1.0 Rating
July 7th, 2016
3.0 Rating
June 9th, 2016