Rate Now
Share Your Experience
Have you seen Dr. Mona Alvi?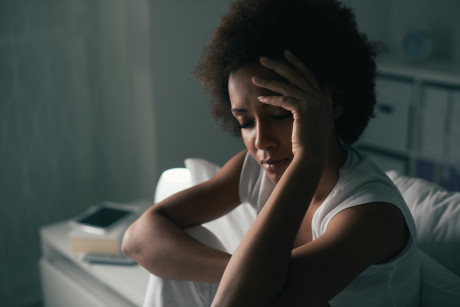 Bipolar Disorder
Get the facts about bipolar disorder, including the different types and symptoms of each.
32 Ratings with 11 Comments
5.0 Rating
January 24th, 2017
Brilliant Doctor
1.0 Rating
March 30th, 2015
Avoid this Doctor at all cost
We experienced Dr. Alvi through UBH Denton. She was inarticulate, distracted and seemed to have spent a very minimal amount of time with our son. She mainly just read the notes from the admitting doctor. Avoid Dr. Alvi and UBH at all costs. We tried to get our son released early from UBH, after the counseling sessions were clearly not happening as described (the children spent most of their time in front of of the TV). We were threatened by her and UBH that they would delay the planned release for no reason other than they could or it wasn't convenient for them. No medical justification was given. As many other former patients and families have described, UBH seems more intent on maximizing fees than providing quality care for patients. I wonder if Dr. Alvi receives extra fees for keeping patients at UBH longer??
5.0 Rating
July 25th, 2014
Reccomend without reservation
I read the reviews, then went to appt. I do not understand why ratings so low, Dr Alvi took time to answer all questions, review all material, and all medications. I can only guess that the negative reviews are from patients who did not like what they heard. Dr Alvi, in my experience, is very up to date on latest treatments, questions and verifies all diagnosis not confirmed by herself, spends adequate time to establish trust, and shows great respect to her patients. I can recommend Dr Alvi without any reservations.
1.0 Rating
April 16th, 2014
She's a Walking HIPAA Violation/Waste of Time
I was referred to her and had to wait 3 months to see her. So I thought that since I had to wait so long that she must have been a great doctor. This is my first impression of her. She has no bedside manners. She lacks knowledge when it comes to medications (I've been in the Pharmacy business for 18 years). Within seconds of sitting down to start the appointment her cell phone rings and she answered it! Not only is that rude but a true violation of the HIPAA government law. While she was on the phone, I was able to hear everything she said...and I mean everything. I knew the patients full name and date of birth, what medications he was on, which pharmacy he used, what the dosage was etc.... She had no empathy what so ever. Her mentality was "It's my way or the highway". Not to mention she doesn't listen at ALL. I had to repeat myself a dozen times because she didn't listen the first time I spoke. I do not recommend going to her. Don't waste your time and money.
1.0 Rating
August 20th, 2013
Poor Quality Overall
My experience began by being diagnosed with ADHD over five years ago. After relocating to Texas I was told I must have an additional evaluation by a psychiatrist in order to continue the medication I've been taking for over 5 years - I was asked to take and pass several exams by my regular physician before she would prescribe the medication. Here is the rub: after being on the medication again for three months, I was avoided by her and her staff - after leaving messages and attempting to get refills I simply gave up and went through withdraw and back to my ADHD self... my opinion: she doesn't care nor does her staff and they don't really want to deal with you on a personal level - good luck with this doctor.
2.0 Rating
August 16th, 2013
Receptionist/office manager is lacking in customer service.
1.0 Rating
August 5th, 2013
She is all about the money!!!
My daughter needed help with her medication. Dr. Alvi spent all of 10 minutes in two days time, and express no interest in helping my daughter. There was no interview. There was no explanation regarding treatment or new medication recommendations. It wasn't until we threaten to pull my daughter from this program did Dr. Alvi take the time to finally call to discuss her findings. Dr. Alvi was not interested in helping or treating my daughter. She was all about keeping my daughter in a program that was funded by insurance. I strongly feel that Dr. Alvi has no compassion or interested in helping her adolescent patients. She has become so jaded that she has no desire to believe in her patients when they tell her the truth. My daughter told her several times she does not do drugs. Two drug tests came back negative, but yet she still sent her to drug counseling. Again a waste of time and money, on our part. We put our faith into a Doctor who has no desire to help teens who truly need help. Please think twice before trusting Dr. Mona Alvi. or any of the facilities that use her as a therapist.
1.0 Rating
June 6th, 2013
Unhappy patient
Dr. Alvi rushed us through our appointment speaking very fast. She did not state her recommendation for treatment clearly and then accused us of not following her directions and took legal action. She did not use her resources to make her "unclear" recommendation; she should have consulted with our child's therapist before making any assumptions. I will not recommend her to anyone.