Rate Now
Share Your Experience
Have you seen Dr. Mona Boghdadi?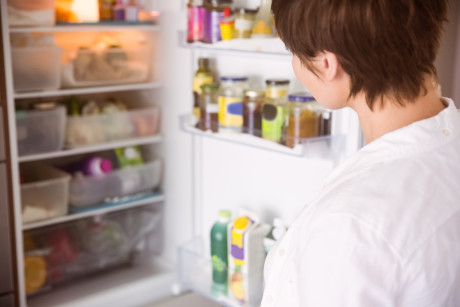 Binge Eating Disorder
Get the facts about binge eating disorder, including symptoms, causes and related conditions.
29 Ratings with 13 Comments
1.0 Rating
September 13th, 2016
5.0 Rating
September 24th, 2015
DR.B IS THE BEST
1.0 Rating
May 20th, 2015
Staff is terrible
Dr. Boghdadi is an OK doctor. What makes using her as a primary care doctor unbearable is her staff. The nurse, Shannon, is a miserable person. I've been a patient for about 4-5 years now and the only way to describe her is that she is clearly in the wrong profession. I visit probably 5-6 times per year and you can tell she clearly hates her job, hates being there, and is overly bothered by your presence there as a patient. After a call today, I have finally decided that I can no longer be a patient here, as the nurse made it very clear that I was not important because they have sooo many patients. Which, based on the fact that you can get a same day appointment, anytime you want, I would guess is inaccurate. Now, that fact alone (same day availability) kept me there as long as it did. But I can't put up with the nurse anymore. I'm fairly certain at some point she will go postal. The receptionist is ok. Not terribly friendly, but not a jerk either. The office manager however is very friendly and extremely helpful. My recommendation....if you don't care at all about how friendly the staff is and you are not concerned with whether the staff cares about you in the slightest, go here. There are always same day appt's available. If you want a doctors office that cares about your well-being.....find another doctor.
2.0 Rating
April 16th, 2015
1.0 Rating
March 14th, 2015
Over an hour wait EVERY time.
1.0 Rating
September 4th, 2013
unfortunately this doctor has no ethics... I visited her with a lump and she diagnosed it as a cancer even before sending me to further checks just to make me feel worried...and after a week of antibiotics she was embarrassed to tell me it was just an infection yet wanted to see me again only to take more money from me... in her profile she mentioned that her first degree was from Cairo university and that she speaks Arabic and Spanish ... but she told me that she doesn't speak Arabic... this made me loose trust in her although my English is excellent and I didn't need her speak with me in any other language... I didn't feel her welcoming or friendly hence, I don't think I'll visit her again... two visits are more than enough for her
2.3 Rating
July 22nd, 2013
The only positive I can say about Dr. Boghdadi was that I could usually get in to see her quickly. Otherwise, I didn't find her very personable, and I never saw her wash her hands. She was always wanting me to come back for another appointment when it wasn't necessary. For example, I had annual blood work done and she made me come back in to review it, even though everything was normal; so I had to pay for an office visit to find out my labs were find; mind you with a 3 year old. I did a thorough new patient appointment with her-including all my medications. When I called 4 months later for a prescription refill I was told I had to make an appointment to see her! (which I never did) Then I had a UTI and went on antibiotics, the office told me I needed to come back after I finished them for another appointment and urinalysis to make sure it was gone!! Are you kidding me!? I couldn't believe my ears! I feel like all she wants is money. I am currently looking for a new PCP.
5.0 Rating
April 26th, 2011
My doctor for years
I started seeing this doctor in 2003. She has seen my husband and I through many illnesses. She knows us by name and is truly interested in our well-being. Because she has become so popular, it is more difficult to get an appointment and waiting time is a bit longer, but that is to be expected with a popular and good doctor.
5.0 Rating
August 12th, 2010
Wonderful!
5.0 Rating
June 11th, 2010
5.0 Rating
May 19th, 2010
Great Doctor
5.0 Rating
January 13th, 2010
Dr Mona Boghdadi
I have been seeing Dr Boghdadi for years and she is a wonderful and intelligent doctor. Dr Boghdadi saved the life of my wife when she diagnosed my wifes appendicitis. We had been to several doctors and no one could tell us what was going on. Dr Boghdadi had a correct diagnosis the first time she say my wife and told my wife to go from her office to the hospital. Truly a remarkable and one of a kind doctor!