Rate Now
Share Your Experience
Have you seen Dr. Mont Cartwright?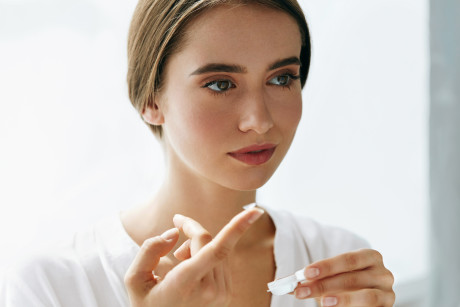 Contact Lens Care
A complete overview of what you need to know about your contact lenses.
58 Ratings with 28 Comments
5.0 Rating
July 19th, 2017
5.0 Rating
July 6th, 2017
5.0 Rating
April 16th, 2016
Very impressed
1.0 Rating
April 7th, 2016
Not to happy
5.0 Rating
March 23rd, 2016
I had obit decompression surgery in 2013 he did a excellent job he is one of the best eye doctor for this eye surgery he did both surgeries before the end of the year so I did not have to pay another co pay for my insurance I was very thank full that he was by my side because I was so scared of the surgery he made me feel at ease he has excellent bedside manner now the wait time in the office is a little crazy sometimes but he is well worth it
1.0 Rating
June 5th, 2015
Money Hungry Doctor With Horrible Staff
2.0 Rating
May 6th, 2015
Stuck with Dr.
Awful lot of waiting. 1 room for this, go wait, another room for that, go wait, Dr. Cartwright spent less than 5 minutes with me, then a woman came in to 'circle' tests to be done then off to another area to wait to check out. 20+ people in initial waiting area for 1 Dr. really. Almost every test needs to be done at different appointments resulting in loss of work, additional co-pays, more sitting and waiting. No consideration for the patients time. I waited almost 3 months for first appointment, then several weeks between tests and getting results . His staff seems very curt and less then happy having to deal with unsatisfied patients, and unfortunately, there are few opthalmologists that take my insurance.
3.0 Rating
April 12th, 2015
Money hungry
I was not happy with the outcome of my my brow and eye lift. My lashes turn down and a second procedure was done with no results. I cannot recommend him for anything. I think he diagnoses things that require surgery for money.
1.0 Rating
November 26th, 2014
Not going back
Parking space in Orlando is very limited. Waiting period is a minimum of 1-1/2 to 2-1/2 hrs. Too crowded inside. Will be seen by doctor for only 5-10 minutes the most. Staff, especially the one up front doing schedule is not pleasant, no smile at all, too serious, no greetings at all like you don't exist. Dr had to redo and repair the procedure and pay deductible and more tests again. Overall, I'm not happy with everything. Been a patient for more than two years. My insurance and I paid too much for a procedure I'm not satisfied with..
5.0 Rating
June 6th, 2014
I highly recommend Dr.Cartwright. I have been a patient of his for many years. The wait times can sometimes be a little long, but Dr. Cartwright and his staff are worth the wait. They are always incredible courteous and attentive to the needs of my family, and make it friendly environment for my small children. I will always recommend the Medical Eye Associates because of the level of care they provide my family.
3.7 Rating
October 3rd, 2013
I was highly recommended to Dr. Cartwright and was seen at the Orlando office. The wait was a bit long but, worth the wait! The front desk staff was polite, professional and informative. The technicians were very thorough with my exam. Overall, I had a great experience and will recommend to my family and friends.