Rate Now
Share Your Experience
Have you seen Dr. Morris Antebi?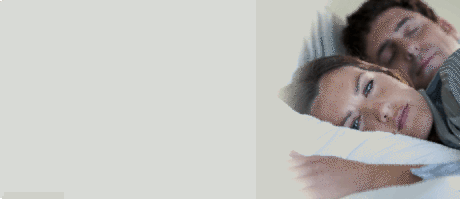 Insomnia
Get the facts about insomnia, including the different types, who gets it, and what causes it.
115 Ratings with 51 Comments
3.0 Rating
July 4th, 2017
Improvement
The doctor is very wise and knows his field very well. I have noticed alot of positive changes. Its true that much of the staff could be rude at times but others are respectful and professional. It depends on the day and time if your wait will be long. People forget that not everyone is being seen for the same thing. Some are getting injections or procedures, some need exams, others need managing and simple monitoring during follow ups for prescriptions. I notice alot of complaining from patients waiting when somebody is called that they think just arrived. They announce how long they been waiting. But they forget to think that some people just need simple monitoring and follow up scripts. There is additional seats in another waiting room straight back from reception that is needed on busy days so people do not block hallways. My experiences have been great there as well as not so great, so I must say I have seen improvements and efforts from the staff to make positive changes.
1.0 Rating
June 13th, 2017
never met me and wrote a script like it was business as usual
I asked to see a specifc doctor, they said ok. When I got there I was told the doctor leaves at 3pm,well why would you book an appointment for 4:45pm then? I was forced to see another person which was a nurse practitioner. She never met me before and did not ask for a urine test. She did not do a physical exam, never looked at past medical history or questioned me about any of it. Looked at what was prescribed by my original doctor and wrote out a script for the samething and sent me on my way. I came back for a second visit and seen mr. antebi, not worth using doctor so he is mr. Once again I was scheduled to see dr scaringe dietrich and when I gt there they changed things around and had to see this guy. He looks at the past script history, never asked about my condition, past health issues, accidents, surgeries, NOTHING !! He then writes a script for something totally different from what my original doctor prescribed and sent me on my way. He never performed a physical examination, did not require me to perform any movements such as bending, lifting or anything. Never pushed or touched the area of my body the is the problem area. This guy literally performed ZERO physical examination. When I asked about injections to limit the use of prescription medication he couldn't answer the question. He wrote out a script like it was no big deal. I would not recommend this guy or facility to anyone. He does not perform a thorough exam. I watched 4 people come and go with a script in a matter of 25 minutes. There is no way a nurse practitioner can exam people that fast. And to make this that much more interesting, A urine test was never performed on either two visits. This guy knows nothing about me and he wrote scripts without a urine screen like it was business as usual. you were warned. The facility was not clean as well, I'm highly surprised that injections are even performed at the place. None the less, typically a doctor will tell you when they wanna see you again and given you a time frame, he never said return in a week, month, or when ever. What the heck kinda place is this ?!?!?
4.0 Rating
March 22nd, 2017
anonymous
1.0 Rating
December 7th, 2016
5.0 Rating
October 29th, 2016
Pain Management
He truly is a very understanding and compassionate doctor.Especially when dealing with hundreds of addict's weekly
5.0 Rating
August 16th, 2016
urine test
I had to do a supervised Urine test and was so embarrassed but the young lady who supervised me was very pleasant she made me feel very comfortable I believe she introduced her self as Anna. She was kind and did not make me feel like I was doing something wrong. I really hope these comments get read because I do believe they need to acknowledge good help. Also I give credit to the receptionist since they are the once telling the people they need a Urine Test.
5.0 Rating
August 9th, 2016
Overall visits have improved
1.0 Rating
August 3rd, 2016
Jerk@ff
I've been on pain management for 6 yrs and my doctor had closed down. I go to my first appointment and he tells me everyone has disc bulges and refused to see me as a patient. I'm 37 and have 18 things wrong with my back and this guy made me feel like a piece of trash. Keep in mind I'm currently in pain management I just gave him a try because he is closer to me...
5.0 Rating
June 4th, 2016
5.0 Rating
May 28th, 2016
Front desk
1.0 Rating
May 24th, 2016
5.0 Rating
May 12th, 2016
Dorothy