Rate Now
Share Your Experience
Have you seen Dr. Morris Wortman?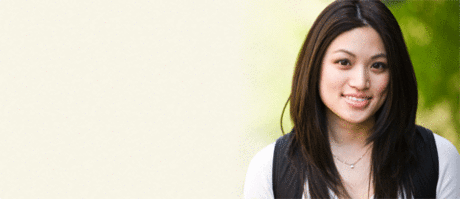 Birth Control
Get the facts about birth control so you can decide which type is right for you.
Quality Rating
Highly Satisfied
156 Ratings with 84 Comments
5.0 Rating
September 2nd, 2017
Excellent Service
For 15 years my family and friends have always received excellent medical support from Dr. Wortman and his entire staff. You are greeted each visit by a caring, knowledgeable, and professional Staff member. Dr Wortman and Nurse Practitioner Amy gives their patients their full attention. He and his staff works expeditiously and thoroughly to ensure you are in and out in a timely manner! Dr.Wortman and his entire Staff are amazing and the best choice in Rochester!!
5.0 Rating
August 26th, 2017
Wonderful experience
5.0 Rating
July 25th, 2017
5.0 Rating
July 18th, 2017
I can lead a normal life again!
After dealing with extremely heavy periods for over 10 years, I was fortunate to find Dr. Wortman. The only option given to me by my previous practice was a hysterectomy, which I really didn't want. Dr. Wortman performed his very own EMR, which included removing two large fibroids. Before surgery, I couldn't make plans to go places during my period. The bleeding was so heavy and so unpredictable, I didn't dare take the chance of having an embarrassing accident. After Dr. Wortman's procedure, I still have regular menstrual cycles, but the bleeding is completely manageable. This last month, I went to the Jazz Festival on the second day of my period. I couldn't have even considered going before surgery. I feel like I have my life back. Dr. Wortman and his team are so warm, friendly, and knowledgeable. I am switching to his practice for all future appointments and needs. If you are considering seeing Dr. Wortman, just make an appointment for a consultation. You will be so glad you did!
5.0 Rating
June 19th, 2017
Dr. Morris Wortman is the Best!
Dr. Wortman is an amazing person and knowledgeable doctor! For over three years, I had been told by other doctors that my cyclic pain after Endometrial Ablation was rare and untreatable. In one simple email inquiry to the the Center for Menstrual Disorders and Reproductive Choice, they acknowledged that I was aware of what was going on with my body without fully understanding it. Dr. Wortman took the time to explain everything without being arrogant or condescending. I have never had a doctor be so patient or informative. His staff are all warm, supportive and kind. Dr. Wortman and Amy Daggett changed my life with their EMR procedure! I just wish I hadn't waited years to find them! From now on, I will be making the two and a half hour trip to receive the excellent care provided by Dr. Morris Wortman!
5.0 Rating
June 14th, 2017
From my first phone call to my appointment after surgery I was extremely pleased with all the staff I came in contact with. They all made me feel like family and they knew I was very nervous and put me right at ease. Which is not easy to do. I never really had to asked questions because they were very thorough explaining everything to me through this whole process. Thank you so much Dr. Wortman and staff for everything you have done for me.
5.0 Rating
June 5th, 2017
Supurb
Dr. Wortman is extraordinary. He understands the female human body like no other doctor.
5.0 Rating
March 8th, 2017
I live in Syracuse NY and a friend of mine told me how she went to Doctor Wortman , She researched him went to him and was extremely pleased . So I called immediately my first phone call just with the receptionist was so welcoming and comforting I made an appointment had my fibroids removed and my lining and I chose to stay at a hotel because of my long drive after the procedure the doctor gave me his email and I have an am able to contact him at any time and he responded quickly it was after hours and he is the type of doctor that has the capability to make you feel at ease when in doubt or concerned. He is direct and to the point he is the best decision I made for me and helped educate me to understand my body more than my own GYN that I've been with for 10 years. The staff is extremely caring and stops and ask u how u are . Being now 50 woman our bodies change and your choices become scary . But with Doctor Wortman they dont have to be limited choices or scary. He invented this procedure and with that alone I felt he is and was the best choice for my body my life. Make the call see for youself.
5.0 Rating
February 6th, 2017
What a wonderful Experience
I had an ablation several years ago and started noticing heavier spotting within 6 months of the procedure. I knew that sometimes happened and did not worry about it until about two years ago when it had become progressively heavier. My OB-GYN mentioned a hysterectomy if it progressed further. I was having some issues with heavy and lengthy cycles in addition to horrible pains, especially on my left side. I went in to see my OB-GYN and she wanted me to see Dr. Wortman before we discussed something more invasive like a hysterectomy. I went in for my initial consult and was immediately glad that I had received the recommendation. Dr. Wortman did not give me the high level overview that I expected. He told me in detail what the issue was and how RHS could help me. He provided me with additional information and referred me to the reading material on his site. Dr. Wortman wanted to make sure I had a full comprehension of what would occur on the day of my surgery. When I went in for surgery in January, I was fully prepared and hopeful. The staff made me feel comfortable and their banter and humor helped with the natural nervousness when having anything done. While technically still healing, I feel better than I have felt in years. My recovery was so much better than I thought it was going to be and I can't say enough good things about everyone at the Center. If I ever have reason to consult with Dr. Wortman again, I will not hesitate to do so. I would highly recommend him to anyone with an experience similar to mine
5.0 Rating
January 11th, 2017
After consulting with other doctors regarding medical problems, I was referred to Dr. Morris Wortman. After several appointments he was able to take care of my medical concerns. He was very caring and put me at ease with any worries I may have had. His medical staff is courteous, professional, and understanding. Dr. Morris Wortman returns phone calls and takes a genuine interest in how you are recuperating. I would highly recommend Dr. Morris Wortman.
5.0 Rating
January 8th, 2017
Comprehensive and caring
Dr. Wortman saw me for a follow-up visit for a surgical procedure (fibroid removal) he completed three months prior. His exam was thorough and he indicated he would like to see me again in six months for another ultrasound to make sure an image on the exam was not another fibroid. I then brought up a potentially unrelated health concern and Dr Wortman took the time to discuss it with me and then ordered lab work. A significant issue was discovered and when my primary care dr unexpectedly put the issue back to Dr wortman to manage, he and his staff readily took that on. Dr. Wortman and his staff are top-notch practioners and human beings. I feel very grateful to be cared for by this amazing team.