Rate Now
Share Your Experience
Have you seen Dr. Muhammad Munir?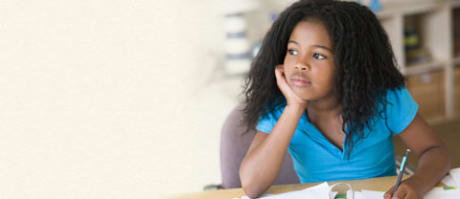 ADHD
Attention Deficit Hyperactivity Disorder (ADHD), including the different types and who gets them.
Quality Rating
Highly Satisfied
43 Ratings with 22 Comments
1.0 Rating
March 17th, 2017
Cares more about payment than saving a young girls life. He just prescribes medication.....counselors do the interviews. Cancelled an appointment because we hadn't paid an invoice we received for the first time.
5.0 Rating
May 5th, 2016
Best Doctor
Feel my friend is upset with the insurance troubles. I myself work in a hospital and know the misery but to understand doctors are not treated well so they are leaving the hospitals and not working with insurances. Dr.Munir is a great physician and has been taking care of my mental health needs for 8 years. I've enormous trust in him and thankful for all he has done and don't care what insurances do he will stay my DOCTOR!
1.0 Rating
February 16th, 2016
It's all about $$$ to him
Not sure if the other reviews can possibly be real, but anyway... Every experience with him was very odd. He has a very disagreeable personality and will not listen to anyone that isn't himself. (I actually noticed this every time he interacted with his office staff as well). For our second to last scheduled session he spent the WHOLE time arguing with me about how my insurance hadn't been paying and I had terrible coverage, and that he would be dropping my provider (this was because his office staff was billing my wrong insurance EVERY time -- unreal!!). Never bothered to ask me once about how my medication was working (although, he billed me for a full appointment! -- very unethical). During that session, I told him repeatedly that his staff was processing claims incorrectly. He insisted on aggressively talking over me to let me know that it didn't matter and they would be dropping my provider. Well, lo and behold, at my next scheduled appointment I arrived after driving 20 minutes to get there to be informed that he had indeed dropped by provider, but I could go ahead and pay the full cash amount for this visit -- haha!!! I left angrily and followed up with my provider and they confirmed that the only time his office had contacted them recently was to cancel coverage, and that they would have happily processed any claims if he had ever submitted them. [Long story short, he wanted me to pay full cash price instead of taking a negotiated rate with my company's insurance provider. I work for a Fortune 50 company that has excellent benefits, BTW.] Basically, find someone who cares about you and not just the money.
5.0 Rating
April 24th, 2015
5.0 Rating
January 28th, 2014
5.0 Rating
January 10th, 2014
5.0 Rating
April 18th, 2013
Great Doctor!! I am amazed how carefully he has been taking care of our almost whole family. I am glad that I know him as a doctor. I will recommend him highly to anyone who needs a psychiatrist.
5.0 Rating
March 2nd, 2013
Excellent Appointment
I like Dr. Munir and his staff. My family has been seeing Dr. Munir for almost 10 years. He has accurately diagnosed all the mental health issues for our family, and I believe we are exactly the right dose of medication. Dr. Munir doesn't jump to medication, but instead ensures the correct blend of therapies and medication are involved. His staff is the greatest; they are so friendly I feel like we are friends.
5.0 Rating
February 21st, 2013
Excellent psychiatrist.
Dr. Munir is truly an amazing physician. He does everything it takes to help his patients get better. He is very supportive and available to his patients. He takes a comprehensive and common sense approach in his practice. He explains his plan of action and the reason for his choices very clearly so that you can always feel comfortable with his and your decisions. I couldn't give someone a better recommendation.
5.0 Rating
February 8th, 2013
Fantastic
Dr. Manir is definitely the most compassionate doctor I have ever met. He emphasizes with his patients and would stop at nothing to give them all the resources and support they need to get better. If anyone curious on seeing a psychiatrist would ask me to recommend someone, I wouldn't even blink before I recommend Dr. Manir. I would tell them that he is always punctual, handles himself very professionally, has a kind staff, and through out the two years I have been seeing him I never once felt as though I was not welcome, I was being judged, or that he was giving anything less than a 100% effort in helping me.
5.0 Rating
January 18th, 2013
Great doctor
5.0 Rating
December 5th, 2012
Really Cares