Vitals cannot verify whether or not this professional is currently practicing. We recommend that you attempt to contact the provider to verify their status. Please email us at support@vitals.com if you have any additional information.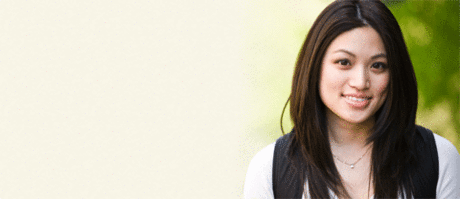 Birth Control
Get the facts about birth control so you can decide which type is right for you.
15 Ratings with 10 Comments
1.0 Rating
October 29th, 2011
I am telling you stay far away from this guy he is no Dr
1.0 Rating
June 3rd, 2011
Egotistical Moron
Each time I leave my visit with Sokoloff, I feel worse than when I went in. Usually because I've been waiting 30-45 minutes for my scheduled appointment, as well as being insulted by him. When I told him I had pain on my shoulders which was new, he shrugged his shoulders and shook his head and said, "so, why are you telling me?" Seriously?? And then, he continues to tell me that I'm fat and it's a wonder that the medicine is working through my body! And when I asked for a renewal on my handicap placement card, he told me that he didn't think I needed it because I would only be taking a parking space away from him. What? This guy is a jerk and is very comfortable belittling people, shows no common courtesy and doesn't even know why you're there. My advice? Find a real professional that doesn't instill more emotional pain than what you're already trying to endure dealing with a chronic illness.
1.0 Rating
April 7th, 2011
1.0 Rating
September 2nd, 2010
Total Jerk
I only went to see this doctor twice. He was arrogant, rude and absolutely uncaring and inconsiderate. The first time I went in, he was so rude, and when I told him that the pain I was experiencing was in my shoulders, he told me "that's not your shoulders, those are your scapula's". Well with all due respect, he may have fancy letters next to his name and a little white coat, but if he learned anything in school, the scapula is the "shoulder" blades. Duh. Upon my second visit, he was out with his entire staff, at their Christmas party. I had to wait over 45 minutes in my car for the office to even open. To top it off, there wasn't even a note on the door. When I finally seen Sokoloff drive up, 4 women and another man got out of his car. When they opened the door I went and signed in, and still had to wait another 15 minutes for him to call me to the back. While waiting, he was flirting with the female staff, and bragging that he had 4 girlfriends right there. When he did call me back, he smelt like alcohol, and was actually friendly at that visit. He did offer me morphine, and a prescription for marijuana. Which I refused. I think prescribed marijuana is highly abused in this country because of crooked docs like this guy. He also told me that I could "ingest a small amount of cocaine to numb my intestinal tract, to help with the pain of chronic pancreatitis". Which definitely suggested that he is a drug addict. I will never return to this doctor. He's a LOSER in white coat. Plus, he never diagnosed me. Instead he gave me some B.S. that I had Myofascial Pain Syndrome that would require more injections than he was willing to give. I finally found an Infectious Disease specialist able to diagnose me with both Lyme Disease and Systemic Lupus. Shows how much he knows, or should I say how much he DOESN'T know.
5.0 Rating
June 11th, 2010
Terrific doctor- if you want warm and fuzzy go somewhere else
I have always found Dr. Sokoloff to be responsive, intelligent, curious and attentive. He's got an East Coast sensibility and manner and it may be that patients are misdiagnosing bluntness for lack of caring. He's not going to hold your hand, he's going to put the tools you need into it for you to get better. If what you want is coddling, he's not the guy for you. He will tell you the truth without sugarcoating it but not unkindly. I've been to doctors who were enormously empathetic but medically negligent. I have had amazing results working with him. He does have a high patient load, a testament to his abilities, but he is absolutely worth any wait there might be.
1.0 Rating
December 29th, 2009
1.0 Rating
June 22nd, 2009
he is very arragent and he doesnt care, i think he is burnt out.
1.0 Rating
May 27th, 2009
I was told to be sure to arrive 15 min. prior to my appointment, because Dr. Sokoloff supposedly likes to spend ONE HOUR with all new patients. What a joke! I arrived 15 min. early, and was kept waiting an additional 35 min. while other patients entered the inner office. When I finally saw the doctor, he seemed somewhat rushed (I was supposed to be the last patient, but others were still waiting , and gave me the order for x-rays. He told me to get them the next day and he would access the results via email and call me on Friday afternoon with the results. Never heard from him, and ended up leaving five messages over a three-day period until he called with the results,and his voice bordered on rudeness. When I asked what the next step was, he sarcastically told me to "make an appointment". Needless to say, I did, but with a different doctor.
3.7 Rating
December 30th, 2008
Excellent diagnostician
I would agree that Dr Sokoloff can be a little arrogant. He appears to have his routines in seeing patients and doesn't like to vary from them. However, he is the most sympathetic doctor I have found in my 20 plus years of having fibromyalgia, osteoarthritis, and status post 2 spinal surgeries for separate injuries. He also is addressing my osteopenia very seriously. Let's face it, not all clincians have the best bedside manner, but I'd rather have accurate diagnoses and treatments, than Mr or Ms personality. An RN,MSN
2.3 Rating
October 2nd, 2008
5.0 Rating
October 8th, 2015
5.0 Rating
May 25th, 2014