Rate Now
Share Your Experience
Have you seen Dr. Murugasu Nagul?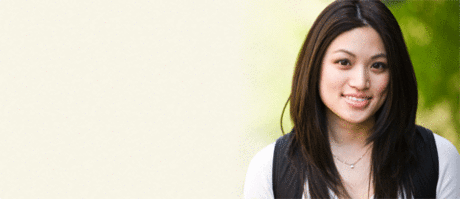 Birth Control
Get the facts about birth control so you can decide which type is right for you.
21 Ratings with 14 Comments
1.0 Rating
January 21st, 2016
ABSOLUTELY AWFUL STAFF/CLUELESS DOCTOR
I would give this place -5stars. The staff is rude and clueless. I have been to this office twice in one month and I've had an hour long wait both times. Before my appointment I called in to see if I could pay with my HSA account since each visit is about $200. Rebecca the front desk lady kept telling me that they only accept cash or check. I canceled my appointment then called back moments later because I knew they accepted my insurance and should in turn accept my HSA. She told me that they were already looking into it. Didnt offer to look into it when I was cancelling the apt and probably wouldnt have called me back to tell me that they do accept it. The last time I called to schedule she hung up on me twice. Their communication is very very poor. Instead of giving me instructions or letting me know I was all set she just ignores me. The first appointment I had scheduled was because a blood test indicated I had a hyperthyroid. I went in and all he could do was confirm that I did. He gave me paperwork for another blood test and an ultrasound. At my appointment today he told me I have a hypothyroid and asked me who told me I had a hyperthyroid. I told him he was the one to tell me that and this made me very upset. He told me that I must have damaged my thyroid (within a weeks time) somehow. I do not even understand how this would be possible. I asked for the results of my ultrasound and all he did was explain to me how the thyroid works. I would not have gone back to him the second time but every other endocrinologist was booked so I had no other choice. I left without any answers and even more confusion. I have never had such a negative experience like this ever before in my life with a doctor. I do not intend to go back to him and will keep trying to get in with another doctor.
2.0 Rating
August 8th, 2015
Long wait time and unprofessional staff
I used to be a patient of Dr Nagul so when I have thyroid problems again I went back to him. What a mistake that was! Rebecca the receptionist doesn't know what she's doing. prior to my appointment she said she had my medical records I could find them and it turned out that was not true. I got to my first appointment and she did make sure that the referral was there. I had to wait in the office for them to get the referral from my primary. The wait time is terrible. my second appointment was at 945 I was not seen by the doctor for another hour and 15 minutes and there was only three patients in the office. he asked the same questions over and over again that he asked from the first appointment. I ended up getting late to work from both appointments. I'm not going back to this doctor.
1.0 Rating
May 18th, 2015
THE ABSOLUTE WORST STAFF / FACILITY / TREATMENT
The absolute worst staff and facility. The place is dirty, the people are EXTREMELY rude. Files and records are mixed up regularly. The dr never remembers the answers to my questions despite his note taking. (probably because the notes are all illegible) Doesn't believe me when I give him the answers even though my blood work and ultrasound back my statements. Tells me that GEORGE AND BARBARA BUSH did some kind of treatment so I should take their experience and decisions making as advice and be ok with it.
1.0 Rating
November 26th, 2014
See another doctor
The rudest and most disrespectful and unprofessional staff that I have ever encountered. Even New York cabbies have better manners. Reconfirmed my last appointment 1 hour beforehand and was still made to wait nearly an hour for the doctor - who never apologizes, explains, nor sees anything wrong with his own or his staff's behavior.
1.0 Rating
September 11th, 2014
DO NOT GO HERE!!!!!
If I could rate lower than 1 star I would. I went into Doctor Nagul's office hoping to get some help with hyperthyroidism. He could not find the information that was sent over by my primary (yes they did send it and his nurse eventually found it within the chart) After ordering some tests and me doing those tests I came back and again he could not locate the tests and asked if I had gone for the test...of course I did why would I not? Again the nurse found the information. It has already been suggested that there be a biopsy done on, on a nodule I have but does he order one? No...why? He does not think it's necessary.....I asked for a copy of my bloodwork from one of the nurses when leaving and she promptly did get a copy for me, it took her 2 seconds. After getting home I decided it's time to get a different doctor and I did find one. I called doctor Naugls office to get my records and Rebecca (very rude) answers and tells me that if I want my records then I have to come in and sign a form and then wait 7-10 business days to get my records. I explain I have an appointment in 2 days and she says "oh well that's the way he wants it". I explained that I just got records from them this morning in 2 seconds and she still says, nope there is no way to speed this process up....(What process??? The process of walking yourself over to the copier and pressing start?) Overall this has been a super terrible experience and they need to realize that patients are people, not just diseases who walk through the door. I'll bet if the tables were turned Rebecca would want to get her records asap. Please, do not go here...if you have any sense you'll read this and move on to another doctors office. The reason it is sooo easy to get an appointment is because no one wants to go there and be treated like crap.
2.3 Rating
July 18th, 2013
Long wait unpleasant staff
1.0 Rating
February 8th, 2012
too old to practice, sad.....
Dr Nagul seems to fall asleep for a second or so many times when he looks at my labs; he doodles strange coils in my file. He forgets to order tests, and does absolutely not listen to me. My thyroid levels are low, he ignores that, and only looks at my TSH, which is 0.09, and decides I should take even less T4, and he will not prescribe T3 because it would be bad for my hart. He is a sweet old man, but I think he should retire!
1.0 Rating
December 5th, 2011
5.0 Rating
October 10th, 2011
Very good Dr.
Although I can understand why there may be a tendency to rate this Dr. based on time waiting in the office, I believe we should be rating on knowledge and caring. Dr. Nagul and staff are caring and let you know that it may take a bit of time. Dr. Nagul spends as much time as necessary making sure the patient knows what he is talking about and provides examples as well. He is a very good Dr. and should definitely be considered an excellent option if you don't mind a little time in the office.
5.0 Rating
September 7th, 2011
Found my problem
1.0 Rating
February 9th, 2011
The office staff has been hired and fired so many times. Complete lack of professionalism...receptionist usually listening to her IPOD...waiting room is FILTHY!!!! Dr. Nagul deserves a professional office staff and cleaner environment for his patients. I have spoken to him personally regarding this and he has tried numerous times to resolve the situation but has had no luck. I will not be sending my daughter back !!!!!
1.0 Rating
January 31st, 2011
Has plenty of knowledge but difficult communication