Rate Now
Share Your Experience
Have you seen Dr. Mutahar Fauzia?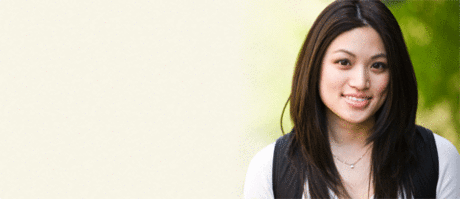 Birth Control
Get the facts about birth control so you can decide which type is right for you.
63 Ratings with 33 Comments
1.0 Rating
September 25th, 2016
Worst Dr.
1.0 Rating
March 16th, 2015
Avoid this office
It has been a really bad experience !!! I chose this doctor because of good reviews but after being her patient for a while, I understand that all 5 star reviews are fake! Waiting time is more than 45 min, she is unprofessional, cheap (there is no nurses or other helpers AT ALL), I even had to weight myself And measure my blood presure like it is self service clinic...
5.0 Rating
March 13th, 2015
OB/GYN best in VA
I went to see Dr. Fauzia after having severe abdominal pain several months nos, I read very good reviews and went to see her. I did not know what to expect. I am a Doctor myself who practiced abroad, I really wanted to find an OB/GYN that I can trust. I found her. She was and still is been amazing through out all this part of my life.I started with abdominal pain, newly wed, coming after years to this country with high expectations of my case not been severe. I end up with so much information about my GYN issues, between those the possibility of infertility. All these news were hard to take, specially for my husband and I, we did not expect those kind of news. Dr. Fauzia actions can be describe as a very PROFESSIONAL, KNOWLEDGEABLE and SKILLED Doctor, with the caring heart of a MOTHER and a soul of an ANGEL. I can not be more happier with my Doctor, neither my husband. I am pregnant now, 5 months, high-risk and still feel very confident that everything will be ok since Dr. Fauzia is taking care of me. She gave me that trust, that confidence, and even in the hard times during my pregnancy I know I can count on her and she is there at whatever time, whatever day whatever situation. I've been trying to write a review for her since I met her but is hard to find the right words to describe such an amazing specialist, physician, doctor. Words remain to small in comparison to the care that she gives to her patients. Not to mention the help that we also receive starting from the staff. Everybody is polite, kind, patience. We could not be happier, we will keep Dr. Fauzia and her staff in our prayers always.
5.0 Rating
November 13th, 2013
best doctor
Dr Fauzia is really very caring, calm,kind and patient person. She takes her time to explain you deeply about your particular medical condition. She gives her patients her cell phone number so that they can stay in touch with her regarding their health updates. she is very honest and very sincere person, in other words she is really doing justice to her profession. I will definitely recommend her to all my friends and to anyone I know. I pray for her that God bless her.
5.0 Rating
September 14th, 2013
Such a great doctor!!
Can't explain in words .... She is such a nice doctor ... She always give u 100% satisfaction she tells you each and everything you can do she doesn't work for money she works for people!!!! She is such a honest women I always believe her what she said ...8) she just believe on God and then her work!!! She is such a kind hearted with everyone..8) she always make things easier for you!!! I love to see her when I have my appointment also my daughter love her so much she doesn't want to go to school when she knows I have appointment with her 8) Great Great lady!!!!! Sometimes I m speechless about her 8)
5.0 Rating
July 16th, 2012
Dr. Fauzia is a very professional, spiritual, and helpful doctor. My 2 sister have used her through out the pregrancy process as well as my wife. What surprised me and inspired me was just before the birth of our daughter, Dr. Fauzia made prayers and calmly went through the delivery process. I highly recommend Dr. Fauzia to anyone.
5.0 Rating
June 15th, 2012
mom of twins
i give this doctor 5 stars based on my experience of having 2 births one of them are twins and i was on bed rest since week 30. that is when i went to her for my follow up visit complaining about pain she was fast and told me this is an early labor sign Thanks to god and dr. fauzia she was so kind and educated i trust her more than any oher doctor. also her husband is very respective person.
1.0 Rating
November 7th, 2011
Please go some where else
i visit and i paid 300 per visit when i called back for my report her husband was so rude he said his first piorty is the patiants who is front of him not on the phone is been 3 weeks im calling him for my report but noanswer.plz if u r paying 300 per visit finde some one else dont waist ur money and time here.
1.0 Rating
October 17th, 2011
The WORST!
This a family-run OBGYN. The Dr's husband mans the phones and books the appointments. He answers the phone, "hello" in a thick Indian accent. It isn't clear you're calling a doctor's office until a few minutes into the conversation. I can't believe she allows this kind of incompetence running her operations. You can expect statements like (if you can understand his English), "I'm not interested in what insurance you have." Or, "We are a small business. We don't have the time to verify insurance for every procedure." BTW, I called for an annual pap. Nothing special - I didn't ask anything about verifying a procedure and told him so. He became irate and started calling me names and said, "We don't help people like you." Really? I hung up on him. He called me back and yelled at my voice mail in a thick Indian accent - no idea what he said, but obviously, totally unprofessional.
1.0 Rating
October 17th, 2011
HORRIBLE!
This a family-run OBGYN. The Dr's husband mans the phones and books the appointments. He answers the phone, "hello" in a thick Indian a ...
5.0 Rating
May 17th, 2011
Best OB/GYN ever
Dr. Fauzia is the most patient and compassionate physician I have ever been examined by. She takes the time to answer any and all of your questions and does her best to alleviate any concerns you may have. She will even go so far as to give you her own personal cell phone number, and actually answers the phone when you call! If you are afraid she encourages you to pray, when you are happy she shares your joy. She is understanding and kind. I will be forever grateful to have been able to be introduced to her. It is hard for me to go to other physicians' offices now, as she has set the standard way above any expectations.
5.0 Rating
April 30th, 2011