Rate Now
Share Your Experience
Have you seen Dr. Nabil Habash?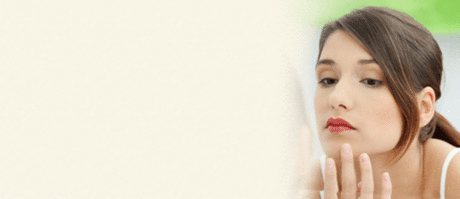 Acne
Get the important facts about acne, including the different types and what causes it.
Quality Rating
Highly Satisfied
30 Ratings with 11 Comments
5.0 Rating
July 7th, 2017
The VERY best
I have just had my last follow-up visit with Dr. Habash and my friends at Breast Reconstruction Associates after having reconstruction in January. I am BEYOND pleased with the outcome of my reconstruction, with the care and attention I received from Dr. Habash and his entire staff. If you ever find yourself walking the path of breast cancer, don't put your reconstruction in the hands of any other practice. Dr. Habash is the VERY best.
5.0 Rating
June 14th, 2017
Fabulous Doctor/Incredible Staff
I cannot say enough positive things about Dr. Habash and his staff. They were all so professional, empathetic, skilled, compassionate, and just altogether wonderful. Dr. Habash did an incredible job on my reconstruction. He was kind, he allayed all of my fears, honestly answered all of my questions, and closely followed up post-surgery. He even personally contacted me once I left the hospital. I've never had a physician call me multiple times at home to ensure I was doing well. And everyone on the staff went out of their way to be helpful and responsive to all of my needs. The only reason I gave them five stars is because I couldn't give them ten. HIGHLY recommend.
5.0 Rating
May 16th, 2017
I can't say enough about how wonderful Dr. Habash and his staff were to me. I called them in a panic moments after learning of my diagnosis at 7pm one evening, and within 12 hours I had a call back and an appointment that morning. The care I received while in the hospital and during my follow up appointments was extraordinary and the entire team is patient, kind, and efficient. I thank them for helping keep me sane during a very difficult time.
5.0 Rating
May 3rd, 2017
Extraordinary Care
Dr. Habash is a huge factor in my recovery from breast cancer. If you are going through this nightmare, you need an EXPERT who is confident, detail driven and encouraging! I could not ask for a better treatment plan and a better outcome than I've had with Dr. Habash. I would choose him again without hesitation! TEN stars!
5.0 Rating
May 3rd, 2017
10 yrs of wearing breast prosthesis - gone!
Dr Habash is more than amazing; I call him a genius. I had consultations with 3 different plastic surgeons for breast reconstruction. My case was very unique due to radiation issues from treatment 10 yrs ago. Dr Habash was honest and put me at ease on what to expect. I wasn't expecting perfection but wow I got perfection! He is a very skilled surgeon! When I woke up from surgery he was standing by my bedside! Ten years of wearing breast prosthesis are in the past! This man has given me a new lease on life! His staff is amazing too, they called me every week after surgery to check on me. No woman should have to endure breast cancer, but know there are alternatives than wearing heavy hot prosthesis. I have the results I wanted from my DIEP flap surgery-perfect! Now, when I look in the mirror I see a whole person with no evidence of the horrendous disease I suffered through 10 years ago. Thank you Dr Habash!
5.0 Rating
September 4th, 2016
Best choice
When I was told I would need a double Masectomy and reconstruction surgery, I was terrified. Dr. Habash was recommended to me by my breast surgeon. During my initial appointment, Dr. Habash was professional and straightforward with my options. He took me step-by-step through the procedures and answered all my questions. He helped allay much of my fears and concerns.He and his staff followed up prior to and after my surgery.to make sure I was all right. The results of the surgery were much better than I anticipated. I highly recommend Dr. Habash for anyone who needs cosmetic and or medically necessary breast surgery
5.0 Rating
January 21st, 2016
Recommend him with earnest.
He took the time to explain everything. Your appointments are your appointments. He is not thinking of the next patient. He is thinking of you, his patient, his concern. This was my second battle, and I would refer anyone to do this procedure over any other for mastectomy reconstruction. Dr. Habash is gifted, he has been a blessing to my life, and he makes you feel safe, and informed. My experience with him has been a 180 compared to the two plastic surgeons I dealt with from before.
5.0 Rating
July 9th, 2015
Exceeded Expectations
Dr. Habash and his team are wonderful! He was highly recommended by my oncologist and surgeon and was a Godsend in my care because his compassion and honesty eased my fear and anxiety. I went into surgery with realistic expectations (did extensive research on breast reconstruction) but his attention to detail produced a result that far exceeded my expectations. I have tremendous confidence in Dr. Habash and would not hesitate to recommend him to any of my family/friends.
5.0 Rating
February 5th, 2015
Excellent
5.0 Rating
October 27th, 2014
Patient
Dr. Habash is a caring and compassionate man, as well as a very good surgeon. I had two major surgeries with him. First, I had a lumpecatomy and breast reduction, as I had very large breasts. Then 4 months laters, I had a massectomy and DFLAP. Both surgeries went very well. Dr. Habash worked miracles with my body, but what impressed me the most, was his concern for my overall health and well being!
5.0 Rating
March 15th, 2014
Skilled Plastic Surgeon!
Dr. Habash is a tremendously skilled and thorough plastic surgeon, with great attention to detail. He has a good bedside manner and cared enough about my well-being before and after surgery to call me personally while on vacation, to check on me and answer my questions. His office staff is outstanding and are friendly and caring professionals. Ruth, from his office, even stopped by the hospital for a visit after my surgery. I'm still healing from my breast reconstruction surgery, but I can tell by his precision that I will be pleased with the results!
5.0 Rating
July 20th, 2017