Rate Now
Share Your Experience
Have you seen Dr. Nabila Elzind?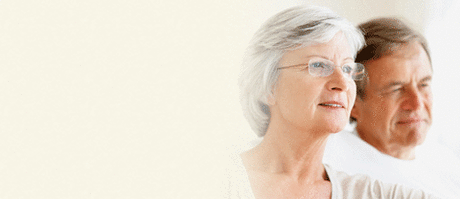 Alzheimer's Disease
Get the facts about Alzheimer's Disease, including the symptoms and stages.
Quality Rating
Highly Satisfied
25 Ratings with 9 Comments
4.0 Rating
March 9th, 2017
Almost 2 hrs wait once. Uncomfortable waiting area stacked ontop one another. Patients talk through a glass window, not private. Can go through to another area but seems big turnover always different people and many have been rude. Including relatives that work there. Sometimes people talk about her and her office she is a good doctor though trade off I guess..
5.0 Rating
November 29th, 2013
5.0 Rating
November 16th, 2013
good doctor
5.0 Rating
October 28th, 2013
Dr. Elzind is one of the best doctors i have ever been too. Very compassionate and kind. Recommend for everyone.
5.0 Rating
June 9th, 2013
I don't know why some of these comments are coming up about Dr Elzind, she is one of the sweetest and most understanding doctors I have meet. I have been coming to her for over 14 years with MS and imbalance issues.She has also helped a lot with my discomfort of numbness in my legs because of the MS. She has helped me to walk again since I had extreme weakness in my legs and can't imagine trusting another neurologist but her with my case.
5.0 Rating
June 8th, 2013
patient
Dr. Elzind is very knowledgeable in her field. I had horrible migraines that I suffered with for years and no one was able to figure out was the reason for them until her. She had a brain scan ordered and found out that I had a cerebral aneurysm and treated for this issue and I am a million times better!!! I can't say enough about this doctor, she is amazing!
1.0 Rating
January 30th, 2012
Does not listen and shows very little compassion
I was not impressed when she prescribed meds for my son's headaches before she even got any test results back,but I was very angry at the way she disregarded our report that the medication had actually made him feel worse. She was condescending toward me, and she even ridiculed my son for being cautious about trying new meds, telling him that he needed a psychiatrist. I was very relieved when the tests results showed no physical abnormalities in my son's brain and we would not have to deal with Dr. ElZind again. After two unpleasant visits to her office, I had more than I wanted of her bad bedside manner.
1.0 Rating
January 27th, 2012
Evil Sadistic Pill-Pusher
I had an MRI done because I've been having chronic headaches for years. All the symptoms I have are symptoms of a brain tumor. So today I went to get the results of my MRI and I was very stressed out because I was waiting to find out if I had a tumor or not. I have also tried several pain medications which have had serious adverse effects and have caused me a lot of pain and suffering.Two hours past the appointment time, Dr. Zind finally came in. She was trying to get me to take this pain medication. When I explained to her that I wasn't interested in taking pain meds until I found out specifically what my problem was, she ignored me and just said "You take, is good." I asked her to tell me what it was. She wouldn't even tell me! When I tried to explain to her that pain meds have been causing me serious pain...She literally LAUGHED at me. She would not give me my MRI results til I took this UNKNOWN medication! Either she is very cruel or does not understand English. Probably both. So if you have a serious problem and are looking for help, stay far away from this lady. But, if you're Rush Limbaugh, out doctor-shopping for hilbilly heroin, then I think you just HIT THE JACKPOT!
5.0 Rating
July 14th, 2017
4.0 Rating
December 29th, 2016
5.0 Rating
December 23rd, 2016