Rate Now
Share Your Experience
Have you seen Dr. Naeem Tahirkheli?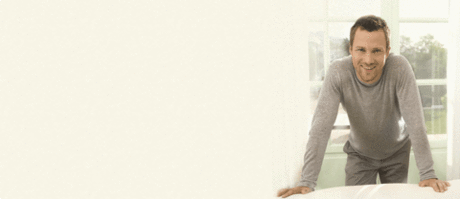 Erectile Dysfunction
Get the facts about erectile dysfunction (ED), including the conditions and medications that can cause it.
55 Ratings with 27 Comments
5.0 Rating
August 27th, 2015
These Doctors and Nurses are the very best in the world
5.0 Rating
July 17th, 2015
klchapman@att.net
I was recommended by family to come and see Dr. Tahirkheli because I couldn't walk from the couch to a chair or I would just get so tired. That's when Dr. T said I had A-fib and he could take of me. I now have a pacemaker and I do yoga and jayrotonics once a week for an hour and feel amazing! He is the best doctor ever.
5.0 Rating
June 10th, 2015
Excellent
5.0 Rating
May 22nd, 2015
Trustworthy
I came to Dr. Tahirkheli in 2000 because I was told I had a possible heart attack. When I came in to see him he told me I did have a heart attack and fixed me all up. I have four stents now and I feel amazing. Without Dr. Tahirkheli I wouldn't feel as good as I do today. I have no complaints with him or his staff. I referred two of my sons to come see him that's how much I trust him.
5.0 Rating
May 8th, 2015
First went to him in 2001. He saved my life when another cardiologist wouldn't listen to me and he did.
5.0 Rating
March 20th, 2015
Good
5.0 Rating
March 13th, 2015
Great
5.0 Rating
February 27th, 2015
professional
5.0 Rating
February 24th, 2015
Great
5.0 Rating
October 23rd, 2014
I was brought to dr T on a Friday evening by ambulance from the va hospital in Muskogee. At the time I was not a patient of his, however he waited for me to arrive and proceeded to provide me with excellent care. After my initial surgery he took the time to converse with my family, showing a video of the procedure performed and explained and answered all questions to the satisfaction of my family. I was hospitalized and the following morning he came in and again went over everything with me and my wife. I expressed a desire to use him as my cardiologist. I was informed that he would be happy to see me but let me know upfront that there would be a long wait in the office for appointments as emergencies come first. I appreciate and understand this. When you are dealing with cardiologists emergencies are a part of their day to day life and if I'm in a life or death situation it is comforting to know that I am the priority not the people waiting in the office for follow up care. I am a difficult patient and Dr T has shown great compassion and understanding when dealing with me i gave a low rating for his staff and feel the need to explain. ...His pa, nurses, eekg tech etc are excellent and very knowledgeable however, I have found the front desk personnel to be rude I realize this is a stressful position but that does not excuse their behavior. When you are waiting in his office he provides vegetable trays and cookies for you because of the wait. He is an excellent dr and I am happy to have found him. He's the one you want when your life depends on it
1.0 Rating
February 12th, 2014
Want to wait for hours on end?
Makes patients wait over 2 hours for a 3 to 5 minute visit, Then he proceeds to gripe you out for being obese and whatever else he finds wrong with you. My last appt I waited in the patient room for an hour, then got a nurses attention to see what the deal was. She left to apparently go find out. I waited another 15 minutes and looked out the door. She was busy down the hall drinking her cup of coffee. So I went back in my room got my things and left. Once I got home it took them 45 minutes more to figure out I left his office without seeing him. They asked what was wrong what happened? I told them my time is just as precious as dr t. She the proceeds to tell me there is a 2 hour average wait time for every appt. I ask her then why make appts at certain times if your going to make the patients wait 2 hours just to see this so called great dr. My father see's him also. I called my dad and ask him how long do you usually wait to see dr t? Dad said ohh I am in and out of there in about an hour. Hmm I find this a bit odd. Some patients wait for hours at a time then others are in and out. What make the ones who have major issues wait and the ones who are just in for a checkup get them in and out. This is the worse dr I have ever went too. He is rude doesn't act like he cares and gripes you out for any little thing he isnt happy about.
1.0 Rating
December 26th, 2013
No Pleased
Nearby Doctors

Dr. Naeem Tahirkheli is similar to the following 3 Doctors near Oklahoma City, OK.

Dr. Imran Virk

Interventional Cardiology, Cardiovascular Disease, Nuclear Cardiology, Cardiology

Oklahoma City, OK 0.01 mi

Dr. Soni Zacharias

Interventional Cardiology, Cardiology, Cardiovascular Disease

Oklahoma City, OK 0.01 mi