Rate Now
Share Your Experience
Have you seen Dr. Nagamani Rao?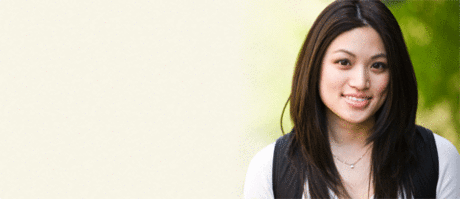 Birth Control
Get the facts about birth control so you can decide which type is right for you.
30 Ratings with 16 Comments
5.0 Rating
May 16th, 2016
5.0 Rating
March 21st, 2013
I was referred to Dr. Rao because I was suffering from horrible, heavy menstrual cycles. I kept a journal for 30 days and discovered that I was in pain with a level of 6 or more for 27 of those days and my previous ob couldn't figure out what the problem was. I went to Dr. Rao and she spent a LOT of time with my husband and I and discussed every test result and explained every detail. She allowed us to ask questions and we never felt rushed. When she is performing an exam or running a test, she tells you everything that is going to happen so that you are prepared in advance. She is extremely friendly and I have never met a doctor with a better bedside manner. I eventually ended up have a hysterectomy for ademiosis. She makes sure that you are absolutely clear that a hysterectomy is a major surgery. she is NOT one of those doctors that just decides to "take it out" if it's giving you problems. Dr. Rao tries every other less invasive procedure possible and looks at hysterectomy as a last resort, which I found very comforting. Even when she believed the hysterectomy was the best option, she was very clear that having major surgery is a decision that I needed to make. I did go to the Womens Center for a 2nd opinion and the doctor their told me that Dr. Rao was absolutely correct that hysterectomy was the best option and even complimented Dr. Rao and said that "she is an excellent surgeon" and that I was in "excellent hands." Dr. Rao was very attentive when I was in the hospital and even after I got home. I would HIGHLY recommend her to anybody and everybody!!!
5.0 Rating
January 27th, 2013
5.0 Rating
March 10th, 2012
1st Visit - Impressed
I was referred to Dr. Rao by my regular OBGYN, because I've had 2 miscarriages in a row. She felt that Dr. Rao could get to the bottom of what was going on. Dr. Rao seemed very concerned and ordered all the tests that I expected her to order. She did an exam on my first appointment and ordered blood-work. I'm very pleased with her so far. She seemed very caring and spent quite a bit of time with me. All of my questions were answered without even having to ask them.
5.0 Rating
October 5th, 2011
Anjan
1.0 Rating
July 13th, 2011
Not going back
5.0 Rating
January 19th, 2011
The wait time can be a little long, but when you know you are seeing the best doctor in the area, you shouldn't be surprised that everyone wants her. Besides my attitude is that I don't want her to rush with me, so if I have to wait a little longer than normal, so be it. Dr. Rao diagnosed me with Breast Cancer and referred me to MD Anderson Cancer Center, but she didn't just forget about me. Dr. Rao has contacted me several times to see how things are going and to make sure that I am doing well. How many Doctors take the time to do that kind of follow up. I've been going to her for over 19 years, and would recommend her to anyone and everyone that wants a doctor who cares.
5.0 Rating
January 12th, 2011
SHES GREAT
SHE HAS BEEN MY DOCTOR SINCE I WAS 14 YRS OLD AND HAS DELIVERED ALL MY KIDS, SHE IS LIKE ONE OF MY FAMILY AND WHEN OUR BABY DAYS WERE OVER I WENT TO HER TO CORRECT THAT AS WELL, YES SOMETIMES YOU HAVE TO WAIT CAUSE HSE LEAVES TO DELIVER A BABY BUT THATS THE WAY IT IS, GOOD THINGS COME TO THOSE WHO WAIT. AT LEAST YOU KNOW WHEN YOU HAVE YOUR BABY SHE WILL BE THERE AND NOT SOME ON CALL DOCTOR.
1.0 Rating
September 15th, 2010
RUN!!
I had Dr. Rao and she made me PAY for her signature on a piece of paper for my insurance provider. She left me in labor for 66 hours and I pushed for 3 hours with my son. I delivered 2 weeks early and he was still 10.5lbs and she told me he was only going to be 6-7 lbs. My water was broke for over 36 hours. She had to snap his collar bone to get him out, and my tail bone broke in the process. I would always wait for over an hour every time I had to go see her. She did the 30 week ultrasound and said he was already 5 lbs, then she magically forgot as I got further and further. I had a thyroid condition and she wouldn't tell me how to treat it. I was so swollen, my shoes got stretched out and she just kept telling me to avoid salt, and I was on a pretty much salt free diet. She wouldn't look any further into it. It took 6 nurses holding my legs back, plus my husband for me to push my son out. I was in active labor for 66 hours and then I pushed for 3 hours on top of that. I wasn't allowed to eat, from what she said for the whole time I was in the hospital. I went in on Wednesday and was induced at Midnight and didn't deliver my son until that SUNDAY at 4pm. When I first started going, I LOVED my nurse that would always see me, then she moved. After she moved, Dr. Rao went down hill. She was always rude and rushed me out. After I had my 4th degree episotomy, she left skin out that wasn't sewn up and it was so swollen that I couldn't sit down. I asked about it at my 2 week and 6 week check ups postpartum and she said it was all natural. It looked like a red worm hanging out of my vagina. I went to a different ob/gyn 4 months after trying to get Dr. Rao to fix this problem and my NEW ob/gyn Dr. Rath, said that it was not normal and she should have removed this access swollen skin. She fixed it 3 days after my first appointment with her and I felt better in less than a week! It was amazing. DR. RAO -- NO!!! Horrible doctor. This was my first baby as well.
5.0 Rating
April 14th, 2010
It's shocking to see that someone actually took the time to write a bad review for Dr. Rao. SHe is so caring and by all means no where near being the person these 2 people claim she is. She is not lazy nor careless. SHe delivered my baby and was there with me throughout the whole thing. Being a first time mom I was scared that my Dr would not make it in time or that something would go wrong. Thankfully Dr. Rao kept going back and forth checking up on me and helping me out. She gave me plenty of time when needed and even after the delivery she was so good to me. I had the baby blues and she was there to hear me out and talk to me and tell me everything was going to be OK. By far one of the best Dr's around this area.
5.0 Rating
November 18th, 2009
Excellent doctor
5.0 Rating
July 22nd, 2009
The most caring doctor...
Dr. Rao has been my ob-gyn since 2000. She has delivered our 4 children. Yes her practice has grown to be very large, but for a reason... She is a wonderful doctor & very knowledgeable. Dr. Rao is the only doctor that we would ever consider (my husband favored her as well). She is always very informative & caring. I never felt that she brushed anything off. We had pretty smooth pregnancies with our first 3 children and our last was seemed smooth as well. Out of the blue I went into preterm labor at 33 weeks. Went in with contractions about 2 min apart at 7am, she put me on "mag" & successfully stopped the contractions by about 3pm. She was very attentive & checked on my thru the day many times. She planned to keep me in antepartum for at least 36 hrs. minimum to monitor. Luckily she did because although the contractions were stopped by the medication my water broke at about 9:45pm & our son was born. I highly recommend Dr. Rao. Also, her staff is wonderful!
Nearby Doctors

Dr. Nagamani Rao is similar to the following 3 Doctors near Webster, TX.

Dr. Manubai Nagamani

Reproductive Endocrinology and Infertility, Obstetrics and Gynecology, Gynecology

Webster, TX 0.06 mi