Rate Now
Share Your Experience
Have you seen Dr. Naimah Powell?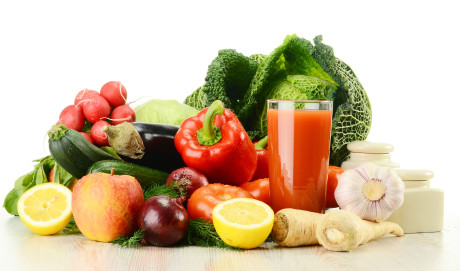 Type 2 Diabetes
Type 2 diabetes is a chronic disease in which your body is unable to maintain a normal blood sugar (glucose) level.
53 Ratings with 16 Comments
1.0 Rating
July 7th, 2016
RUN DONT WALK!
This doctor cares nothing about the patients, its all about the money!! Left in the outer office for over 2 hours, and in the back room for almost 2 hours!! When the doctor came in she said without empathy "sorry to keep you waiting" like we were waiting for a bus! She didn't take the time to listen, nor did she how any kind of concern for the patient! Like the title says, RUN DONT WALK from this doctor. Her bedside manner is atrocious! The office staff is even worse!
5.0 Rating
October 29th, 2015
2.3 Rating
September 16th, 2013
Needs work
First of all, my experience with Dr. Powell herself has been extremely professional. She listens to what you have to say, has excellent bedside manner and is competent in an actual diagnosis. The issues that ruin it, unfortunately is that they take on WAY to many patients. Waiting over 2 months for an appointment that isn't pushed over to the urgent care is the minimal wait to see her. Not to mention if you try to reschedule, it sets you back 1-2 months further. Seeing an urgent care every time I have concerns, and sitting in a waiting room for hours around countless sick people is unnerving. Also, if you need a referral to see any other doctor, the staff seems incompetent to submit them correctly. All in all, if you don't mind waiting months to see the Dr, and going to an urgent care when you can't be seen by your doctor in a timely manner, have no reason to see an outside specialist, and time is not a factor to you, then this doctor would be great. Don't expect a call back, or to hear anything from blood results until you call them- as they won't remember to follow up for you. If they got rid of that urgent care and took on less patients, the practice would be incredible. Until then, I will be looking for a new Dr that has time for patients.
5.0 Rating
July 11th, 2013
Mom & Patient
Dr. Powell is the best doctor I've ever had. She is the first doctor I've had who really listened to my concerns, requested just the right testing, and found a stomach issue I've been dealing with for over 10 years. I cannot even say how grateful I feel right now. It does take time to get in for an appointment but I feel that that is because people understand that she's a good doc and worth the wait.
5.0 Rating
March 3rd, 2013
Trusted Doctor
I've been with Dr. Powell for about 12 yrs., my husband had been with her 18 yrs. or so. She is a doctor who is very concerned with her patients, takes a personal interest in them and pays attention to their needs. I have and will continue to recommend her to others.
1.0 Rating
October 11th, 2012
HORRIBLE!!
I have been calling this office to make a appointment for the past several months and continuously get a message machine that says to leave a message and someone will return the call with in 30 minutes, not one time did any of my 10 messages get returned. I have recently changed primary doctors. I do not recommend this doctor to anyone!!
1.0 Rating
August 21st, 2011
misdiagnosed me, gave me the run around for five years until physical therapy recommended a surgery that fixed my back. i have been fine since. i will never trust her again, horrible experience. it is impossible to get an appt. it took me 2 months to get an appt. all she cares about is your money. they always tell you to go to urgent care, which she ownes, to get more money for herself. she does not care about you!!! her staff ruined my disability insurance claim by incompetence .
2.3 Rating
July 6th, 2011
Good doctor but long wait for appointment
I have no real problems with the doctor- I find her pleasant and caring but it is at least a month's wait for an appointment and that is infuriating. Also I have only seen PA's when I've gone to the Urgent Care and it is a different one each time and their ability and bedside manner is inconsistent.
2.3 Rating
March 10th, 2011
LVN
I thought it was just me but now that I read other poor reviews I now know that's not so @ all. I had a 4pm appt with MD Powell & I finally had to walk out & request a refund @ 545pm. Then the MA came out to report that the MD was waiting on me. Now mind you, I'm a nurse myself & I understand how things work, but this was just poor taste on this office & staff!!! Shame on this office!! I'm currently looking for a new MD office for my family of 4. Sooo sad!!
1.0 Rating
September 5th, 2010
Nearby Doctors

Dr. Naimah Powell is similar to the following 3 Doctors near Lake Elsinore, CA.