Rate Now
Share Your Experience
Have you seen Dr. Nameer Haider?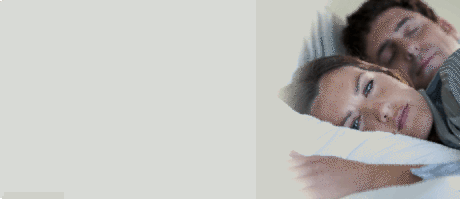 Insomnia
Get the facts about insomnia, including the different types, who gets it, and what causes it.
80 Ratings with 23 Comments
1.0 Rating
April 30th, 2017
Long Wait/lack of care
I had been going to this office for six years and finally had enough of waiting in the waiting room for over an hour and then going back to another waiting room sitting with other patients in a hospital gown for another hour. Dr Haider only comes to this office once a week if that I have had apts cancelled due to one thing or another but come to find out he is on vacation. I am not sure why he had such great reviews unless it is a friend of his.
5.0 Rating
December 12th, 2016
5.0 Rating
December 8th, 2016
Patient
5.0 Rating
December 8th, 2016
Patient
5.0 Rating
December 5th, 2016
1.0 Rating
August 27th, 2016
Won't be going back!
This office claims to be for pain management. I realize that they just want to push the procedures, I am sure because that is where they make their biggest money. I have a brain tumor (cavernous malformation) that causes 24/7 head pain. I have tried botox, myobloc and whatever nerve block injections Haider suggested. Most of the injections did not help the pain and a couple of them made it worse. They do not want to give pain meds as needed since they obviously don't make any money that way. I'm very disappointed and refuse to ever go back!
1.0 Rating
April 21st, 2016
DO NOT go to this office!
I will never see this doctor again. I have been trying to get one thing fixed for almost 6 months now. Everything with this doctor's office is a giant pain in the butt. First of all he is only available Thursdays and Fridays. Not a good schedule. His staff is widely incompetent. They can't seem to do authorizations right for my insurance. Its so bad I have had to call my insurance and fix their mistakes myself because they don't know how. They won't call you back if you need something, despite calling multiple times and being in severe pain. And when you call them on it they are unapologetic and rude. I am done with this office. NEVER going back.
1.0 Rating
May 1st, 2015
shady
5.0 Rating
April 24th, 2015
1.0 Rating
July 2nd, 2014
Needs license pulled on principal
Took over 2 months for initial appointment. First visit was spent in the waiting room for over an hour and half. Staff talks down to everyone as if they were better than the patients. No real exam is provided just went straight to talking about injections Dr. Hater did. He also cut the initial appointment very short but disrupting me in conversation to run into another room and began a new exam. I asked the girl following him with her cart and latop what was I suppose to do at that point, she instructed me to call. Overall initial exam time was about 7 minutes. Any follow treatment was handled solely by the patient. After the first appointment I called nearly 2 weeks later to see if the insurance had approved the injections I was told to wait the approval can take a couple days. Maybe that is why the staff talks down the patients, we can't read a calendar right? A follow up call was made to the office in two more days to find out that the day before the treatment was approved but the paperwork was upstairs in their administrative offices sitting in a bin to be looked at I guess? So much for urgency. Only if I could reverse the roles and and play the doctor. Needless to say, I'd rather look elsewhere for help than deal with this.
1.0 Rating
January 10th, 2014
Horrible experience
I am a veteran with an injury while serving and have chronic back pain. Each time I went in to see Dr Haider, I would wait a minimum of 45 min beyond my appt to be seen, sometimes much longer. Then more waiting time in the exam room, one time I was there over three hours. The waiting area was always packed. He ordered injections, caudal epidurals, and radio frequency over the next 2+ years and after a very painful radio frequency my pain and condition is much worse. He immediately ordered an MRI and I now have Chronic Adhesive Arachnoiditis, totally new, and incureable nerve condition. I am not saying at all that he caused this, but its a totally new condition from prior MRI's. He refferred me to a surgeon for stimulator placement that was a flop. Then to another, but on the day of consultation I found out that his office never sent the paperwork to insurance, waste of time. I consider myself a polite, and respectiful person, but on two occaisions, two different nurse practioners who did not know me totally judged me and so much as called me a drug addict because I needed a refill and I was in horrible pain. So much to tell but I get angry just typing this. His staff takes care of basic office duties but are not trained to take care of insurance matters. He does not spend any time with you or allow you to explain or ask questions, he always seems rushed and worried to get to the next patient. I am now with a new Dr, have the nerve stimulator, and go to an office where everyone is caring, on the ball, and competent. Save yourself a big headache and go elsewhere.
Nearby Doctors

Dr. Nameer Haider is similar to the following 3 Doctors near Utica, NY.

Dr. Michael Mcnulty

Pain Management, Physical Medicine and Rehabilitation

New Hartford, NY 0.45 mi

Dr. Nathaniel Gould

Hospice and Palliative Medicine, Physical Medicine and Rehabilitation

New Hartford, NY 0.45 mi