Rate Now
Share Your Experience
Have you seen Dr. Nancy Brown?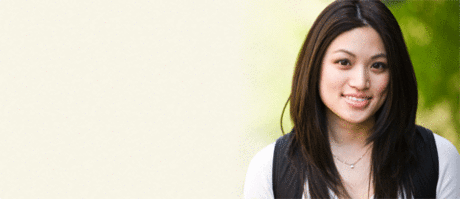 Birth Control
Get the facts about birth control so you can decide which type is right for you.
21 Ratings with 12 Comments
1.0 Rating
August 17th, 2016
Dr. Brown is RUDE! DISRESPECTFUL! HORRIBLE BEDSIDE MANNER!
I was pregnant with twins. I usually see Dr. Fu or Dr. Abrudescu. But, they like you to see all the doctors there. So, I was scheduled for an ultrasound and a check up with Dr. Brown. We waited for over an hour for the ultrasound tech. We finally get in and find out that our little ones miscarried. We were devastated. The ultrasound tech told us to wait and the doctor will be in to talk to us. Over 15 minutes went by. We had the nurses even go look for her for us because it was taking so long. Finally Dr. Brown comes in. We said we have been waiting for her. She then snaps at us and says "I HAVE BEEN WAITING OVER AN HOUR FOR YOU!" I'm confused. You're ultrasound tech is running behind but you are going to snap at us over it. Seriously! She should know what's going on in her office. Not yell at her patient who just got some devastating news. She was so rude and disrespectful! She has no bedside manner! I will never go back because of her. I changed practices as quickly as I could.
5.0 Rating
April 25th, 2016
I have been going to Dr. Brown for 18 years and would never go to any one else. She is great.
5.0 Rating
March 31st, 2016
Great doctor
1.0 Rating
March 3rd, 2016
Was turned away for having a high BMI
Receptionist area was friendly and courteous. Went back to the financial advisor, and was told that due to having a probable higher BMI than what they allow, was sent away. I did my due diligence and researched for my OB as this is my first pregnancy. Wish they stated something about that or I wouldn't have wasted time and a referral.
5.0 Rating
January 11th, 2015
1.0 Rating
February 19th, 2014
Insensitive staff/receptionist
I am not pleased with Dr. Brown's staff or how she conducts herself towards her patients. She was emotionless and cold towards me and only seemed to want my money. As for the receptionist, she must always wake up on the bad side of the bed because she has a horrible/catty attitude and is not sensitive towards the sick patients. Why would someone be so rude and catty to a sweet young lady with morning sickness????
1.0 Rating
January 19th, 2013
Not recommended
Insensitive to patients over 65 irregardless of how many years you were her patient. She will drop you out of her practice because they do not want to deal with Medicare Plans, even if you are willing to pay cash for her services.
Doctor's Response
It is true we do not accept Medicare. We cannot accept cash for services if a patient has Medicare due to Federal Regulations. It is considered fraud and is a federal offense. We are happy to recommed alternate Medicare providers for our patients.
SHOW
3.7 Rating
February 21st, 2012
Proceed with Caution!
don't expect any type of courtesy from any of the staff members, they seem to hate their job and therefore take it out with the patients. It took a month and a half for someone to contact me to let me know about my lab diagnosis. Lack of care and etiquette from nurses filling prescriptions to taking daily calls. partners in women health seem to be missing the care real women need. proceed with caution...
5.0 Rating
October 22nd, 2011
I've been going to Dr. Brown for 15 yrs. She delivered both of my children and I'm still going to her. She is caring and helpful with any guestions or concerns that I may have.I moved to Volusia County 10 yrs ago and I still drive to Orlando or Oviedo every year because she is that good. I recommend her to anyone who is looking for a great Doctor.
1.0 Rating
January 6th, 2011
Not recommended
5.0 Rating
August 27th, 2010
Dr. Brown is the best!
I had suffered from the symptoms of early onset menopause for 2 years before I found Dr. Brown. The nurse practitioner who did my yearly exams didn't recognize the symptoms because my BCPs were causing me to still have periods even though I was completely menopausal. Dr. Brown quickly diagnosed the problem and started me on medications that have completely remedied the situation. She has been a godsend!I drive 45-60 minutes to see Dr. Brown in Orlando because the OB/GYNs in my area were always "out catching babies" which resulted in nearly all of my appointments being with their nurse practitioners instead of the doctors. Dr. Brown is a caring and knowledgeable doctor and I highly recommend her to any woman who wants high-quality medical care.
5.0 Rating
June 26th, 2010