Rate Now
Share Your Experience
Have you seen Dr. Nancy Fan?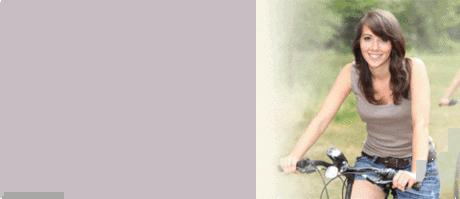 Endometriosis
Get the facts about endometriosis, including symptoms and parts of the body that may be affected.
48 Ratings with 13 Comments
1.0 Rating
August 22nd, 2016
Unsatisfied
The doctor was professional and great. The office staff is horrible and the billing department is even worse. Trying to get ahold of someone is almost impossible and their voice mail says they will call within 48 hours. I've never received a call back. They don't pay any attention to your insurance and will send your test/blood work to who ever they feel like. When you call to have the matter resolved they blame everyone but themselves and say they will talk to their representative about it and never do. I switched to a new doctor and the new doctor has send a request for medical history over 4 times in the past 4 months receiving confirmation that Women to Women has received it but they pretend like they never receive anything. This office is a joke. The people are rude and have attitudes about everything and won't do anything to help you out. Don't go here! I now have to pay a $400 bill for a pap smear that my insurance would have covered if they sent it to the right place. I have spent several months trying to get ahold of these people to resolve this issue and help me, the customer, out of this sticky situation they have put me in. There is no effort what so ever on their part.
5.0 Rating
January 28th, 2015
5.0 Rating
December 2nd, 2013
ITwo years ago I met Dr. Fan in the emergency room. I did not have insurance and went to Saint Francis for heavy period bleeding. She actually came down to the ER to talk to me about my treatment options and gave me prescriptions to help with the bleeding and pain and then gave a specific time and day to follow up in her office. I called just to confirm my appointment and it was in the system. I was nervous because I didn't have any children and was concerned I might need a hysterectomy but Dr. Fan has managed to help control my periods AND I got pregnant and just had my son 7 months ago. She came in and did the delivery even though she wasn't on call. I have been very happy and have recommended Dr. Fan to any of my friends who don't have a gyn or don't like theirs.
5.0 Rating
September 4th, 2013
I went to St. Francis Hospital for emergency surgery 15 months ago and Dr. Fan did the surgery. She was great, explaining everything to me and my family before the surgery and then seeing me every day until I left. I followed up with her and decided to switch gyn. I have been very satisfied with her care.
3.7 Rating
August 11th, 2013
1.0 Rating
July 31st, 2013
social worker
i was admitted into the hospital and saw "dr. fan" she gives confirmation on why i'm skeptical of them all. she told me in essence that she would care up my uterus (explaining the process of a procedure) told me i wouldn't be able to have children (not that i said i wanted any to her). the pelvic and anal exam were ROUGH to say the say and she smiled when i told her i had fainted at work. SHE IS IN EVERY SINCE OF THE WORD.. LOST HER COMPASSION, if she ever had it. i wrote to the medical board yet i have heard nothing. she received an award which was noted in Delaware Today placed in a frame in her office. she should take it down. i also was greeted from a wonderful staff made to wait and because i wouldn't LET HER CARVE ME UP i believe i received poor treatment. i see she does this often. i wonder if Delaware Today would pull back her award. ALL DOCTORS need MORE people skills.
1.0 Rating
February 28th, 2013
Very dissappointed
I visited Dr. Fan after receiving several recommendations. I am surprised and disappointed by our first meeting. My first impression was great, the staff was welcoming and the office was comfortable. However I arrived on time and was seen by the Dr. Fran, 55 minutes after my scheduled appointment. Dr. Fran seemed indifferent to my wait and did not acknowledge or apologize for the scheduling issue. I know that several things can throw a schedule off; however as a courtesy and Business 101, customer service would dictate that you acknowledge and apologize for the inconvenience; that did not happen. She answered my questions and seemed knowledgeable. My impression is that she is good with medicine, but I give her a D grade for emotional intelligence.
1.0 Rating
February 19th, 2013
disgusted
I brought my daughter to see Dr. Fan hoping for a diagnosis. Instead my daughter was told that she was wasting the doctor's time and energy. She raised her voice and slammed the office door and told her that her complaints were all made up. This was my daughter's second visit to her about a specific health problem. We never went back. I must also say that it was always dificult to get through to the office. It would sometimes take us a day or two to get through. She is most definately not a true doctor. Her behavior was shameful.
5.0 Rating
September 10th, 2012
1.0 Rating
July 10th, 2012
Not honest..Avoids explainations
Dr Fan delivered my daughter by C section. Shortly after she began the C section I heard oops! I was assured everything was fine. She equipt me with a bulb of some kind that continuously administered pain meds which the nurses and other docs who checked me wondered why because they never see that. Long story short,I fainted in the hospital, was in excruciating pain 2 weeks after having my baby constently taking oxycodone, and it was determined that my abdomen was filled with blood. I had to have an emergency procedure at the hospital to have it suction out. Not only did she never call or go to my room to check on me (I was in the hospital for 5 days after delivery),she avoided all efforts to get an explaination as to why this happened. I believe she knows she did something wrong and had avoided contact with me from that moment on. You can't trust a doctor who isn't honest even when they make a mistake.
Nearby Doctors

Dr. Nancy Fan is similar to the following 3 Doctors near Wilmington, DE.