Rate Now
Share Your Experience
Have you seen Dr. Nancy Kirshenbaum?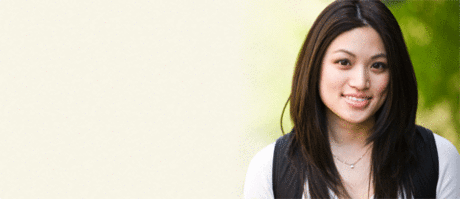 Birth Control
Get the facts about birth control so you can decide which type is right for you.
62 Ratings with 18 Comments
5.0 Rating
February 9th, 2015
1.0 Rating
December 2nd, 2014
My son almost died because of her
While Nancy Kirshenbaum was a High Risk doc in Westchester and I had high risk issues with my body and health, I visited her 2 weeks into my 6th month of pregnancy. She knew full well I had miscarried many times. I told her verbatim "the baby feels as though he is going to fall out of me" and that the baby was "low in the uterus". She didn't even examine me, told me to relax, and go home. I went home and 2 weeks later my baby came prematurely. He had a whole host of serious and life threatening complications, and he now has Cerebral Palsy. Thank you Dr. for not even checking me that day. No wonder she was crying when she saw my baby less than a pound in weight, completely blue, on a ventilator and getting ready for heart surgery.
1.0 Rating
July 1st, 2013
Not happy
She just made current situation worse! Scared my husband half to death with assumptions about my health that she had no proof of. And then became offended when I informed her I was only there for a consult and wanted to deliver my baby elsewhere. Would not be comfortable with her caring for me during a high risk pregnancy.
1.0 Rating
April 28th, 2013
Disappointed
Doctor k followed us for almost 3 pregnancy one ending in a d and c One successful pregnancy but without the proper care you would expect I saw her for 9 months asked her to deliver my baby and at the end she did not show up I disliked Montefirore the residents were rude and not prepared to do my c section ,they messed up .Dr k was often moody Saw her again with my 4 pregnancy due to all the risk and complication involved again she was often rude and bi...... To say the least I stopped seeing her because it was too upsetting also this is the kind of doctor who promise but doesn't deliver. Loved Maria but dr k with the money you get paid you should do better you may have the skills but you sure lack of bed manners too bad
1.0 Rating
January 30th, 2013
Very disappointed
We were referred to Dr. Kirshenbaum by our ob when we learned we were expecting twins. We didn't actually select her. At first, I would say her care was average or adequate. Didn't impress me but seemed to get the job done. Sadly, one of our twins died. From that point forward Dr. Kirshenbaum's care was incredibly disappointing. And that assumes she was even available. The day she informed us of the sad news, she sent us to the hospital for monitoring. She did not visit us or so much as call us for two full days! I think we saw her twice in total. Her service was horrendous. Even worse, it was COLD and not caring. We have the best insurance and were expecting proper care - instead we got an uncaring bureaucrat who just doesn't care. We are fortunate to have given birth to a wonderful baby so this is not coming from someone with a completely sad outcome. I obviously don't blame her for losing our baby, but her care, or lack thereof, was shocking and incredibly disappointing.
1.0 Rating
August 3rd, 2012
Scheduled my C-section to be on her rotation after I told her I wanted to have her do the surgery. She showed up saying she had a meeting and couldn't do it and was handing me off to the hospital staff. Having a woman physician attend at my birth was a priority for me. Instead all the MDs at my son's birth were men I had never met before. It was a horrible and frightening experience on what should have been a very happy day. Montifiore Hospital in the Bronx is like giving birth in a third world country. This MD will promise you the world and then not deliver. If you have a real problem and I did post partum she will ship you to Montifiore and you will not hear from her again. Her ultrasound tech Maria, is a doll and you will have nice pics of your baby. It is not enough.If I had the chance to do it again I would run not walk out of that office.
1.0 Rating
July 18th, 2012
wait time was 3 hours
I will never go back to this doctor i waited 3 hours to get in a room then waited another hour to see someone
5.0 Rating
April 22nd, 2012
Made our miracle happen!
We had previously had 2 second trimester losses&were hesitant in trying again because of the emotional&physical pain. Dr. Kirschbaum&her staff were extremely supportive&caring during our next&finally full term birth. If there was a need for improvement then I would have to say that the wait time can be arduous especially when you're on time for your scheduled appt.
5.0 Rating
March 1st, 2012
Best dr. ever
1.0 Rating
February 21st, 2012
NONO FOLLOW UPS AT ALL
5.0 Rating
December 7th, 2011
Nearby Doctors

Dr. Nancy Kirshenbaum is similar to the following 3 Doctors near Scarsdale, NY.