Rate Now
Share Your Experience
Have you seen Dr. Nancy Satzler?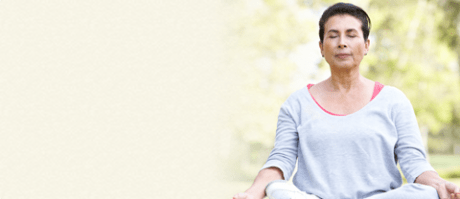 COPD
Get the facts about chronic obstructive pulmonary disease (COPD), including symptoms and complications.
Quality Rating
Highly Satisfied
32 Ratings with 18 Comments
5.0 Rating
August 3rd, 2017
Excellence in Care
I have been a patient of Dr. Satzler for several years; she is an excellent caring physician. She is through and takes plenty of time to discuss concerns and conditions. She works very hard to take a complete patient history, understanding present concerns and making the correct diagnosis. She is very personable and pleasant but still very professional. Her nurse, who also is her receptionist is very skilled; she is caring and thorough. If one leaves a message, it is always returned and appointment time is always punctual. I can unequivocally recommend Dr. Satzler and her staff.
5.0 Rating
May 25th, 2017
Excellent Patient-Centered Physician!
Dr. Satzler has been my physician for many years and continues to always provide competent and caring services. My work is in the health care education field and I recognize the expert way that Dr. Satzler meets patient needs with a kind and highly professional approach. She really listens and takes the time to address each concern in a thorough manner. I hold her in highest regard and give her my highest recommendation!
5.0 Rating
May 23rd, 2017
5.0 Rating
May 22nd, 2017
Dr. Satzler was highly recommended to me by a surgeon/friend. I have been greatly pleased with her professionalism, expertise and likeable demeanor. When you visit with Dr. Satzler, you do not feel like you are being rushed through your appointment---instead she provides ample time to hear your health concerns.
4.0 Rating
May 16th, 2017
Excellent Care
I have been a patient for the past 12 years after my former doctor retired and recommended her. I have always received excellent care. She listens well to what I have to say and discusses any options I might consider as treatment.. I am 81 years old with several health issues and she is very knowledgeable about my concerns for treatment. I would never hesitate to recommend her to others. She and her staff work together to make my visits as pleasant as possible.
5.0 Rating
May 15th, 2017
Excellent Doctor
5.0 Rating
May 12th, 2017
Dr. Satzler is an amazing physician!
5.0 Rating
May 11th, 2017
A good physician who cares about her patients!
Dr. Satzler has been treating both myself and my husband for several years. She takes the time to sit down and talk to you to determine if there are any new issues and progress on continuing treatments. Both Dr. Satzler and her staff are caring and professional. My husband was in the medical field and knew many physicians through his years of work. The decision to go to Dr. Satzler was both a conscious one and positive one.
5.0 Rating
May 11th, 2017
Dr. Nancy Satzler is a doctor I highly recommend.
I have been a patient of Dr. Nancy Satzler for several years. I am a 73 year old female who has benefitted from her advice. Over the years she has been dedicated to my health and given me advice on medical issues that arise as does the aging process. Under her care it has been possible for me to manage my health in a positive way. She gives me as much time as I need to voice my concerns. Dr. Satzler listens to me as I voice concerns I have about my health. I had a long time doctor whom I trusted with my health until he passed away. He told me once: "If you listen to your patients they will diagnose themselves." Dr. Satzler is a listener, healer and professional person. Her staff is efficient and timely.
5.0 Rating
May 10th, 2017
I have been a patient of Dr. Satzler's for several years. When I was hospitalized for a injury Dr. Satzler was there for me and she talked with the doctor in charge regarding recovery and medical history. She is always courteous to me and my family.
She has always followed through with me regarding any problem I tell her I am having regarding my health. All of my lab results are called to me by her nurse. I am given information on anything I need to do or know about following all of my lab work. If I need s prescription called in for renewal her nurse has always promptly taken care of that for me.
5.0 Rating
May 10th, 2017
Best Doctor I ever had
My wife, our three children, and I have all been Dr. Satzler's patients since 1999. During this period, we all have received nothing but the most positive, caring, professional, and heartfelt medical care from her and her staff. Since our family has been seeing Dr. Satzler, examples of her professional scientific approach and heartfelt compassionate intuition are many. The most poignant example of this is when I was diagnosed with male breast cancer in the year 2000. That year, I scheduled an appointment to see Dr. Satzler regarding an irregular bump I noticed on my left breast after seeing my wife's breast cancer self-check guidelines hanging from our showerhead. Dr. Satzler ordered a mammogram be taken to rule out the possibility of cancer (however rare and unlikely, give my age, gender, and family history). My family and were incredibly relieved to receive the results indicating that the growth was nothing but a small benign tumor. However, two weeks later, Dr. Satzler called me to say that I have nothing to worry about at this time, though she would really appreciate if I would agree to go in for a biopsy of the mass. She explained that even though it was extremely unlikely that the growth contained malignant cells, and that the biopsy procedure was a rather invasive procedure performed under fully anesthesia, she still would like me to have that biopsy done. She had said that there was something bothering her about my case that she could not quite explain or get out of her mind. I agreed to follow her recommendation. Not long after that procedure, I received the devastating news that the cancer had spread throughout my left breast, with the prognosis being a 20% survival (and only if we immediately perform a mastectomy, go through a heavy chemo treatment, and finish with radiation therapy). Dr. Satzler put her professional reputation on the line, asking me to undergo a invasive medical procedure (even potentially life-threatening- given the full anesthesia component), on merely a hunch that the mammogram (previously okayed and cleared by the oncology specialist) wasn't quite definitive enough for her. I have several other examples of how this angel of a human being has gone way above and beyond what is ordinary or required when health matters have come up in the family... I owe my life the this Angel. Three children have their father in their lives because of this angel; my wife of 47yrs (this March) is still stuck with me; and, I've been given the gift of an extended healthful life to see three grandkids come into this world. Dr. Satzler, you are a gem and I doubt you will ever fully grasp how much goodness you have brought and preserved in this world. Oklahoma City is a better place for you having been part of it.
5.0 Rating
May 10th, 2017
Dr. Satzler is an excellent doctor
Dr, Satzler has been my primary doctor for over a decade and during that time I have received excellent medical care. Dr. Satzler takes time to review patient's records and fully explains any treatment she is recommending. Dr. Satzler is thorough during her examinations which enabled her to correctly diagnosed a serious condition I had that required major surgery. During hospitalization and follow-up Dr. Satzler was knowledgeable and accessible. I have never had any problem in getting appointments and Teresa, Dr. Satzler's nurse, is prompt in calling with test results and appointment reminders. I consider myself very fortunate to be under her care.