Rate Now
Share Your Experience
Have you seen Dr. Nanette Silverberg?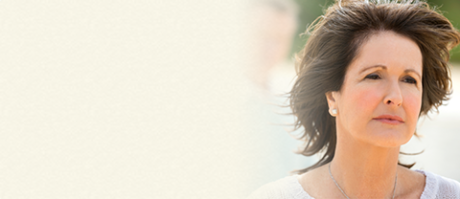 Metastatic Melanoma
The facts about metastatic melanoma, a serious skin cancer, including signs, symptoms & what happens to the body in each stage of cancer.
58 Ratings with 18 Comments
1.0 Rating
August 12th, 2016
1.0 Rating
June 24th, 2013
Worst front desk I've ever worked with
3.7 Rating
March 28th, 2013
Long wait
The wait was very long. She was very busy but appeared to spend time with each patient. The receptionist was nice but seemed a little overwhelmed. When we were finally able to see the doctor I felt satisfied with her diagnosis and she took time to answer my questions, although seemed a little rushed because she was behind schedule. I felt she was very nice and worked well with my 16 month old. You can tell she has experience working with children!
3.7 Rating
January 17th, 2013
Good Doctor, Badly Managed Office
The office staff are unprofessional, loud and make patients wait while they gossip and cut up behind the front desk. The office staff speaks and presents themselves as if they have no education, training or supervision. Their grammar is horrendous, e.g. "He don't have no referral". More problematic is that it is virtually impossible to contact the doctor or her assistant. There is no way to address questions or problems regarding prescription preauthorization or other clinical matters because of the cumbersome and inefficient voice mail system; callers are merely transferred around in circles to full or non-functional voicemails by disinterested office staff. As a result pharmacy staff cannot obtain necessary preauthorization to fill prescriptions and patients cannot address follow-up clinical matters. The doctor is very good but the problems noted above make her inaccessible by phone.
1.0 Rating
October 15th, 2012
couldnt even get an appointment
1.0 Rating
February 21st, 2012
Look for someone else ...
This was the first time I took my daughter to a dermatologist. I did my research and the reviews for Dr Silverberg looked promising. However, I was wrong. We waited for 1 hour and 45 minutes. I had to go to the assistant to find out how much longer and only then did she apologize that they were running late because the doctor came in late. The doctor finally saw us and she introduced herself and was not apologetic at all. She was not warm or accommodating and it was obvious she was in a hurry. She spoke really fast. Looked at my daughter's face and jotted down a prescription. She gave quick instructions and in less than 10 minutes we were done. I asked her a couple of questions as to skin type, etc and she quickly answered without any thought. It was such a bad experience that we will not come to see this doctor ever again.
1.0 Rating
December 6th, 2011
we were her first patient of the day, she came 40 minutes late to the office. Once she actually saw us she did everything very fast to try and get us out of there. I managed to ask a few questions but got very short quick answers. I would not take my daugther back there. Took my daugther to a new pediatrics dermatologist today - it was a great experience for us all.
5.0 Rating
July 3rd, 2011
Boris M
Dr Silverberg was amazing. My daughter had a rash for 3 years and I went to 4 other dermatologists who got it wrong every time. Dr Silverberg correctly diagnosed my daughter in 10 seconds. I was a little surprised. I thought "this can't be, she must be making a mistake". She told me to stop using all the old medicines and prescribed a new one. The rash got better in less than a week. She answered every question I had patiently and not rushing. I recommended 3 family friends to bring their kids to her and they also love her. She is not in the office every day, so it can be at times a challenge to get an appointment. But man...it is worth it. If you want your kid to actually get better fast...she is the right doctor for you.
5.0 Rating
March 28th, 2011
Excellent
5.0 Rating
February 9th, 2011
Excellent and Compassionate
Dr Silverberg is without a doubt one of the finest physicians I have ever known. Her expertise and compassion make her an outstanding clinician.I have had the pleasure of hearing her lecture and share her research based insights. Above all she provides excellent patient care to my daughters with great kindness ,compassion and encouragement.She always returns my calls despite her busy schedule.Her nursing staff is fantastic and caring. She receives my highest recommendation.
1.0 Rating
October 31st, 2010
beware is all i can say
Very curt - almost as if wanting to hurry us away. I took my kid in for skin condition and she'd diagnosed and prescribed for the problem by the time the all the clothes were off! well, 1 week later the problem just seemed to worsen with the medication (black patches started spreading all over) and just got worse... 2 weeks later the kid accidently spilled the medication and we had to stop. Within 2 days the kid too stopped itching and the skin started looking a little better! Unfortunately the skin still has dark patches! I am too scared to go back to this seemingly trial/error deal - not on my kid!
3.7 Rating
October 9th, 2010
Great with kids, and caring.
To me waiting at a doctor's office means that there are things going on or that the doctor really spends time with you. With Dr. Silverberg it was the second she spent quite awhile with my daughter and I while we discussed the best opinions to fix the problem. After coming to a conclusion, she did a minor surgery in the office that same day. She was passionate and knowledgable with my daughter and me. No question was unanswered and no procedures were pushed on us. I will and do recommend Dr. Silverberg to my friends.