Rate Now
Share Your Experience
Have you seen Dr. Nashat Moawad?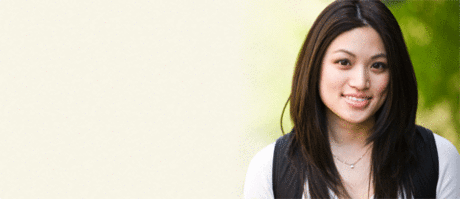 Birth Control
Get the facts about birth control so you can decide which type is right for you.
Quality Rating
Highly Satisfied
18 Ratings with 6 Comments
5.0 Rating
September 9th, 2016
THE BEST
100% compassionate care. Truly cares about his patients. I had been suffering with painful and heavy cycles for years, and Dr. Moawad discovered that I had severe endometriosis, fibroids, and bilateral endometriomas. It turned out that my best option was a laparoscopic hysterectomy and Dr. M was excellent. Unfortunately my ovaries couldn't be salvaged and I'm on hormone replacement, but my pain is gone and I have my life back. Dr. Moawad will be there with you every step of the way and he truly goes above and beyond...I would happily recommend to any woman struggling with GYN problems. He is a lifesaver!
5.0 Rating
April 10th, 2014
Best Physician at Shands!
I knew nothing about Dr. Moawad prior to my appointment. He was great a listener and empathic. He also been the ONLY physician from the UF Health System to follow after appointments; by myufhealth and personally calling. After having only bad experiences with UF Health, Dr. Moawad is the ONLY reason why I have decided to stay with UF.
5.0 Rating
July 7th, 2013
Pleasantly surprised
I have seen literally dozens of Ob/Gyn's in Gainesville and out of state. Dr. Moawad was a shot in the dark; knew *nothing* about him when I made the appt, but I was pleasantly surprised by his knowledge, professionalism, yet his ability to listen and even exhibit some empathy to what I've been going through (even though we are opposite sexes :-). Most importantly, he wasn't impatient with me when I came back to the followup with a bunch of stuff written down about the issue, and asked questions of him about what I had read. In fact, he seemed to appreciate my willingness to research on my own. Being a nurse it is in my nature to do so, but it was nice not having a doctor act like "God" and play down to me in a condescending manner. In any case, I plan on seeing him again soon for another procedure and based on how he handled the previous, my fears of pain and the unknown are now minimized. I plan on continuing with him in this town for as long as I still need an Gyn. He's a good one!
5.0 Rating
April 4th, 2013
Amazing doctor and surgeon
I contacted dr. Moawad for a second opinion after another gynecologist recommended a specific surgery that I did not feel was, actually, the right thing for me. I was impressed, from the very first appointment with dr. Moawad, by his knowledge, his kindness and his dedication: he explained me EVERYTHING I needed and wanted to know about the issue I was facing. He was completely competent and exhaustive in clarifying every detail of my medical problem, first, and possible surgeries to fix it. It turned out that the original surgery that was recommended to me by my former surgeon was not the right thing to do. I underwent tests and surgery with confidence. Dr. Moawad also acknowledged my fear for general anesthesia making sure that the anesthesiologist addressed my concerns and prepared me in the best possible way. A few days ago I had my post surgery check up, everything is perfect and I feel absolutely great. I could not be more appreciative and satisfied. I highly recommend Dr. Moawad.
5.0 Rating
November 3rd, 2012
A miracle worker!
Dr. Moawad was extremely caring and worked so hard on my challenging case. He cared so much about what I wanted out of my surgery, and he spent a lot of time making that happen, both in and out of the operating room. Three other doctors and a nurse practitioner told me I needed a hysterectomy, but Dr. Moawad didn't jump to that conclusion, he considered all the options for me. He gave me hope that I can become a mommy! He is an amazing surgeon, and anyone he treats will be in excellent hands!
5.0 Rating
April 5th, 2012
Dr Moawad is fantastic.
He is very patient and listened to my concerns. My laparoscopic surgery was very successful and I recovered quickly. If you have pelvic pain/issues don't live with it! See Dr Moawad. :)
4.0 Rating
January 14th, 2017
5.0 Rating
December 11th, 2016
4.0 Rating
December 11th, 2016
5.0 Rating
January 6th, 2016
4.0 Rating
September 14th, 2015
5.0 Rating
January 17th, 2015