Rate Now
Share Your Experience
Have you seen Dr. Nasiha Fahmi?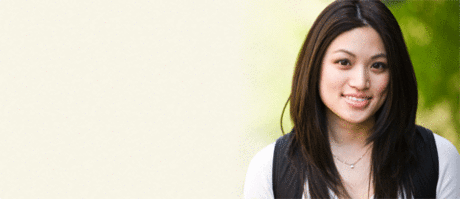 Birth Control
Get the facts about birth control so you can decide which type is right for you.
26 Ratings with 10 Comments
1.0 Rating
May 19th, 2016
Unethical behavior
A few months ago I got a new job and unfortunately missed enrollment for health insurance so I am not currently covered. Dr. Fahmi has been treating my asthma for years so when I needed refills for my rescue inhaler they refused to see me unless I made an appointment. When I spoke to her staff he refused to let me get a call back from my dr and when I asked to be seen he refused me as a patient. Whoever her office manager is has yelled at me on the phone and recognizes my phone number and refuses to answer when I call now.
2.0 Rating
March 31st, 2016
Dr. spends very little time with you.
Your lucky if you get 10 minutes with this dr. Questions are not answered in good detail, it's like you have to guess what she means. She is polite but seems to be a million miles away most of the time. Extremely slow on ever getting back to you on any results, sometimes you can wait 2 months even if you call several times. The office crew are terrible, and speak little English. Many times your on hold so long you get disconnected. Returned phone calls are non existent!!!!
2.0 Rating
December 2nd, 2015
Not satisfied!!!
Spends very little time with you and does not answer questions directly. Trying to get threw on the phone is a nightmare as the staff puts you on hold forever and are very hard to understand when you do get through as their English stinks. Definitely looking for a replacement dr. who I can actually talk to. Her nurse Lourdes is a gem but that is the only person there who you can talk to and understand.
2.0 Rating
October 29th, 2015
Getting disgusted!!!!!
Been going to her for about 5 years and the first 2 1/2 were very good. This past 2 years are getting worse and worse, as except for Lourdes her staff is rude plus the Dr. spends very little time with you and will never return a phone call. I have had my pharmacy call her on many occasions for a refill and sometimes it takes 4-5 days for them to return the call. When I have blood work done I always have a copy sent to me and yet her office never gets back to you for almost 2 weeks and I get the results within 3 days. Two or three times I have asked to speak to her on the phone and I am always told I need to make an appt. if I wish to speak with her. Needless to say I am in search for a new Dr. Loved her before but NOT anymore. Also the people that answer the phone will put you on hold for so long you get disconnected and sometimes actually hang up on you.
3.0 Rating
March 11th, 2015
Dissapointed
Loved her 4 years ago but lately she is just not with it. Time spent with her is very short and will never return a phone call, always need to make an appt. to see her. I actually feel like she is not listening to me when I talk and seems distracted or something? Might need to find a new Dr.
2.3 Rating
January 7th, 2015
When I first went to her in 2010 she was very caring and spent good time with you. Since her new move to Orange she is never on time and you barely get 10 minutes of her time. She also never will talk with you on the phone, it's always the same story, make an appt. Getting very disappointed in her. She also never follows up on your problems.
3.7 Rating
September 17th, 2010
always have had good rapport with both the doctor and her staff - never rude and i've been going there for past 5 years. sometimes i wait a bit long, but i don't complain cause it's usually because they have squeezed me in
5.0 Rating
May 22nd, 2010
Love Her!
It took a few appointments to build a personal rapport with her, which is important to me since I have various chronic illnesses - Mixed Connective Tissue Disease (autoimmune)and Fibromyalgia. But I have found she is very compassionate and concerned about her patients. And even though she is busy like most doctors, she will spend as much time as necessary to listen to you. She will work with you on the issues you need to, i.e., if something is not working to your best interest, she will find another solution, or refer you to the proper doctors who can help. I can say enough about how important it has been to have a doctor like her on my side while I struggle through my illnesses.
1.0 Rating
May 12th, 2010
no no no
while the doctor herself is fairly polite she does not directly answer questions, return calls in a timely manner or do ANY follow up ...her staff is rude, does not follow up or relay messages or information...they have even given out the wrong sample collection kits for lab work, causing delays in diagnosis and treatment...if i did my job the way they do theirs, i'd be on unemployment!
5.0 Rating
March 15th, 2010
5.0 Rating
March 27th, 2017
5.0 Rating
January 16th, 2017
Nearby Doctors

Dr. Nasiha Fahmi is similar to the following 3 Doctors near Orange, CT.