Rate Now
Share Your Experience
Have you seen Dr. Nasreen Khan?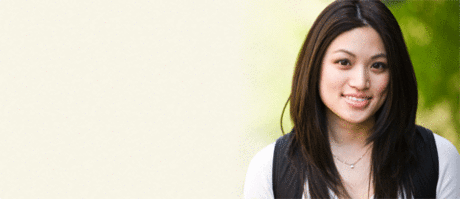 Birth Control
Get the facts about birth control so you can decide which type is right for you.
25 Ratings with 9 Comments
5.0 Rating
August 23rd, 2017
Dr. Nasreen Khan
1.0 Rating
December 21st, 2016
Condescending and Rude
This is, no exaggeration, the worst medical/health facility I have ever encountered. The staff is so rude. And saying Dr. Kahn is rude would be an understatement. If you make this your chose for OB care for your pregnancy, be good and prepared to have all your concerns completely shutdown, dismissed, and chalked up to you just being an a whiny pregnant lady by Dr. Kahn. I have never met a doctor so condescending, sarcastic, and blatantly rude in her almost every statement. On top of it all, getting clearly rushed out the office as quickly as you walked in (after a long wait to be seen ofcourse). I honestly don't know how her practice is still going. But, I see her ratings are dropping. I hope she sees how dissatisfying her patients experiences are and fix it. For now, I couldn't be happier making a switch to Dedicated to Women OB at Eden Hill in Dover. It is fantastic!
1.0 Rating
July 20th, 2014
not very pleasant
I had went to dr.kahn about 6 years ago for an irregular pap. Now I'm pregnant with my first child and when I went in for my confirmation bloodwork the lady that handled it was extremely rude and unpleasant.I had to call to get my test results and the receptionist was not very friendly either now I've found myself scared to call with any questions or concerns and find myself basically using Google as my new doctor until I can find one that actually seems to well...care.
1.0 Rating
February 12th, 2014
I dont like either dr khan or the staff
1.0 Rating
February 18th, 2013
Very unprofessional
I moved to the Dover area 28 weeks into my pregnancy and switched to Dr. Khan's office for my remaining prenatal care. The wait time is over an hour, whether it's in the afternoon or first thing in the morning, plus another 20-30 minutes once you are in the exam room. The staff is extremely rude and unprofessional, especially the receptionists. I didn't meet Dr. Khan until my third appointment. When I mentioned some previous medical history concerns I was interrupted and informed the hospital staff would know what to do. I am sure she is a competent doctor, but after several appointments with this office I desperately wish I had gone with another OB. The only positive aspect of this office is the nurse practitioner, Nancy. She is very pleasant and professional.
2.3 Rating
October 31st, 2012
Unorganized
Sent me for an ultrasound that I didnt need so I was turned away after waiting an hour, changed my due date by a week for no reason then when I questioned them as to why they didnt have a reason, waited over an hour for an appointment for no reason (they were waiting for a student to show up), scales in the office are 10lbs off but no one will listen to me, staff seems to dislike their job. I can however say the midwife and nurse are great. If they were the ones who were going to be there during the birth then I would stick with this office however they will not. Also, only 7 weeks til my due date and I have met Dr. Kahn once and havent met anyone else (3 different people could be there during the birth) yet. I have switched to Dr. Umobi who I have heard nothing but OUTSTANDING things about!
5.0 Rating
June 6th, 2012
Excellent
I have to say I have been a patient of Dr. Khan for over a decade and she has delivered both of my children and I believe she is great at what she does. In the past her wait times were terrible, but the last few times I have seen her they were excellent. I try to make my appointments first thing in the morning or first after lunch. Overall, she's great and I'm hoping she will deliver my last baby as well.
3.7 Rating
September 8th, 2009
dr khan is a wonderful caring person!
the only thing i do not approve of is her midwife sandra elliott. she made my teenage daughters experience degrading. my daughter is a wonderful young lady that finds herself growing up early and becoming a responcible mother to be. i told my daughter everything was going to be ok and not to be ashamed no one will treat you badly. and then there comes sandra elliott. a person i told her she could trust! she made her feel less of a person. i do not want this woman to deliver my grandchild! my daughter asks me everytime she has an appointment is it going to be the lady that doent like me?
3.0 Rating
May 16th, 2017
4.0 Rating
February 21st, 2017
Nearby Doctors

Dr. Nasreen Khan is similar to the following 3 Doctors near Dover, DE.