Rate Now
Share Your Experience
Have you seen Dr. Nasrin Farbakhsh?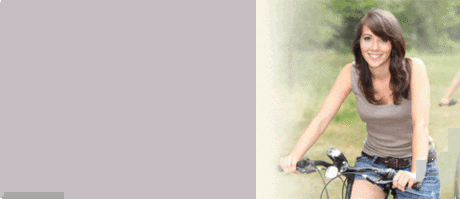 Endometriosis
Get the facts about endometriosis, including symptoms and parts of the body that may be affected.
18 Ratings with 10 Comments
1.0 Rating
March 14th, 2015
Absolutely awful. First, I got there a few minutes before 2 pm (appointment time) and it's 2:15 before I was helped. 2:40 until I was asked in. What made it more annoying was that you could see all the nurses talking in plain sight, laughing and ignoring you. Second, Farbask (not sure how to spell it) is the most atrocious doctor I have ever encountered. To preface my review of her, know that I have been involved in the reproductive justice sphere for years and that is my intended career path. Upon saying that I wanted the Mirena IUD, she treated me very condescendingly. She asked, "how do you know about that?" as though it was the instructions for a bomb. She then proceeded to interrupt me halfway through stating my involvement with reproductive justice and just said, "The internet, you mean." I may not be a doctor, but she refused to even listen to my history. She failed to respect me as an adult capable of thought and experience. But I was very firm. I wanted the MIrena. She then proceeded to give me inappropriate and false information. She said, "The Mirena has lots and lots of hormones. Your hair will fall out. You will get lots of acne. It will change your metabolism. You will be depressed." I don't know how this woman is a practicing doctor if it's clear she fished out a medical degree from the bottom of a latrine. I told her she was giving me false information and when I stated FACTS from the official Mirena website, she said not to pay attention to it because that is wrong info. Because the FDA must be wrong?? First of all, the Mirena contains less hormones. Your hair WON'T fall out. If you get acne, only under 5% of people experience this. Also, hormonal birth control is used to TREAT acne, no? Weight gain is a rare side effect based on medical history, as is depression. How do I know this? The FDA. AND The American Academy of Pediatrics encourages intrauterine devices as the first choice of birth control for adolescents. Teenagers. IUDs are amazing yet few people use them. Probably because of dim doctors such as Farbask who have an agenda and lack a medical degree. To make it worse, she tried to dissuade me from the Mirena by telling me to choose the pill or the Depro-Provera shot. That's when I really couldn't believe it. The pill has more hormones than hormonal IUDs AND the Depo-shot has been associated with a lot of risks and being the hormonal birth control that is actually associated with major weight gain. Ridiculous. STAY AWAY FROM FARBASKH.
1.0 Rating
September 18th, 2012
I would not recommend this doctor to anyone. I was new to the area, and needed an OB right away. I didn't know anyone to ask for a recommendation, so I found Dr. Farbakhsh, because she closest to me by proximity. I remember feeling like she never really listened to me, and as my pregnancy went on, my appointments became more and more frustrating. Unfortunately, b/c of the way my health insurance works, I needed to stay with her through the whole treatment (pregnancy). She criticized me at every appointment, and tried to make me take antibiotics when I didn't need to (checked with other doctors). She runs her office like it's 1970, and talks down to her patients. Her general demeanor is very cold, and judgemental. Even in the hospital, once I went into labor, she barely came in, and even when my labor turned into a high risk situation, she didn't explain what was going on to my husband and I. Again, do not go this doctor.
1.0 Rating
August 29th, 2012
Don't even bother
I came in for my annual check up as well with some personal issues. I made an appointment with the front desk over the phone and they interrupted me in between my question and completely disregarded them. I walked in the office in my appointment and I waited for 40 minutes after still. The staff neglected to tell me my appointment was delayed and when I asked how much longer did I have to wait 20 minutes they said "a few more minutes" When I finally saw Dr. Farbakhsh she dismissed my concerns about my personal issues and even chuckled. Made me feel even more insecure. Prescribed me with an antibiotic and I had to force her to make me get a Pap smear for my check up. Finds out my situation was worse than an infection and later on I had to go to the emergency room for an ovarian cyst rupture that she almost disregarded as it would heal on its own. Now, these were months of going back to her for one follow up after another, with my medical bills getting higher and higher, and her completely being dismissive of my concerns. I hate this office with a passion but I figured they had my records already that I would be taken better care of in the future since the doctor would know who and how my body was. A year and a half later the staff is still as rude and unaccommodating, I switched doctors and she's as hard to get a hold of than a wet bar of soap. I wasted money (and still paying off the rest of my medical bills) in this office and doctors and I was never satisfied. They couldn't even give me a new birth control prescription after three months of trial as easily in my request, I had to demand it.
5.0 Rating
July 12th, 2011
Very pleased so far
1.0 Rating
April 2nd, 2011
HORRIBLE HORRIBLE HORRIBLE
She and her staff were so bad. She was so cold and unhelpful. I wish I would have read her reviews before so my wife and I could have avoided going there. It was the worst experience. She left us confused and very angry.FInding out you are having a baby was supposed to be such a happy occasion and she completely ruined the entire thing.
5.0 Rating
March 13th, 2011
1.0 Rating
March 5th, 2011
look elsewhere
1.0 Rating
July 20th, 2010
stay away
showed up late for complicated delivery which led to cerebral palsy of otherwise healthy baby
1.0 Rating
October 10th, 2009
5.0 Rating
September 2nd, 2008
if it wasnt for her i probably wouldnt be a mom
i think she is a wonderful and very knowledgable doctor. i am on my second high risk pregnancy and probably would not have made it through my first with any other doctor. i am very grateful i found her. she is among the very few private doctors offices left. you have a problem or question you can actually call and get her, or get an appt.
5.0 Rating
July 26th, 2016
5.0 Rating
June 20th, 2016
Nearby Doctors

Dr. Nasrin Farbakhsh is similar to the following 3 Doctors near Costa Mesa, CA.