Rate Now
Share Your Experience
Have you seen Dr. Natalia Balytsky?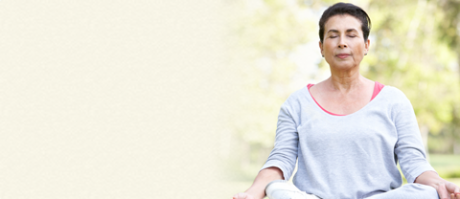 COPD
Get the facts about chronic obstructive pulmonary disease (COPD), including symptoms and complications.
18 Ratings with 11 Comments
1.0 Rating
July 22nd, 2016
Worst practitioner of medicine
3.0 Rating
May 31st, 2016
It hurts!
5.0 Rating
March 28th, 2016
Repsected
I respect her as a business woman. I almost gave up on all female doctors due to an encounter with a weak female chiropractic doctor. Anyways, Dr. N Baltasky is a business woman and I get her. You will be tested if you are prescribed opioids will be able to tell if you are taking your medication as you should.
1.0 Rating
April 16th, 2015
OD'd my ex wife, left my daughter with out a mom
My ex wife was a patient of Dr. Balytsky for a long time. Despite dragging a small child in on the appointments, Dr. Balytsky prescribed enough drugs for 10 cancer patients to someone who could not prove her pain. Many urine tests turned up positive for over use of the meds and alcohol abuse. Dr. Balytsky took her patients word she was not drinking despite repeated evidence. Also, the amount of the prescriptions kept going up. This was for a 32 year old woman who had no real injuries besides a slight herniated disc and repeated complaints of pain to feed an addiction. I don't think Dr. Balytsky did this intentionally and felt pity on her patient, but I don't believe her due diligence was done and despite lots of warnings, she continued to over prescribe her patient. Pain managers are the new drug dealers of the world. I understand they help a lot of people with legitimate pain, but a regimen of Oxycontin, percocet and Soma in doses my Mom with stage 4 Brain Cancer didn't even receive seams irresponsible. The fault lays solely on the patient in this case, but I hope a lesson was learned and no other children have to grow up with out a parent from circumstances like this.
2.3 Rating
April 26th, 2014
medical asst., patient
Dr Balytsky is the BEST! she was my doctor forseveral years, she is very helpful knowledgeable & caring doctor.The ease of getting appointments Dr. B. would answer any medical questions and give great medical advice. I literally cried when she left the Vallejo area, now that I've found her I will be trying to transfer to where she is. SHE'S A WONDERFUL DOCTOR
1.0 Rating
April 26th, 2013
Very poor physician
I had her for surgery for bladder cancer. I have never met such a rude physician in my life, and unfortunately, I've seen many. I was amazed that she was an anesthesiologist, since they often need to have a calming presence, and she was the opposite -- arrogant, cold, very short. There were other delays going on, and I'm wondering if she's simply inordinately controlling, and when things are not going ideally, she becomes exceedingly difficult to work with. Furthermore, I woke up from the anesthesia in a great deal of pain. I do hope others have not had this experience, but my concern is that one day they will.
5.0 Rating
November 20th, 2012
Best Pain Management Doc Ever
5.0 Rating
May 31st, 2012
LOVE HER. MY FAVORITE PAIN MANAGEMENT DOC SO FAR!!!!
I have several herniated discs and have seen many pain docs. She is my favorite so far. She takes her job seriously and will do random drug tests on you so don't think that this is a drug mill. She listens and will do whatever she can to help me. Her assistants are great but the people working behind the desks are snotty and rude. I absolutely love her.
3.7 Rating
September 27th, 2010
She's has always been nice to me.....................
1.0 Rating
November 6th, 2008