Rate Now
Share Your Experience
Have you seen Dr. Natalia Black?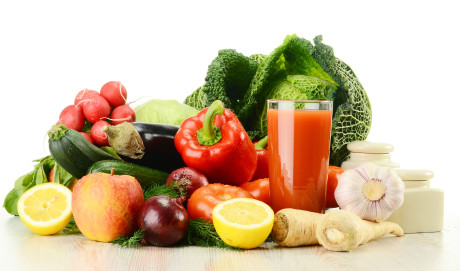 Type 2 Diabetes
Type 2 diabetes is a chronic disease in which your body is unable to maintain a normal blood sugar (glucose) level.
36 Ratings with 11 Comments
1.0 Rating
October 14th, 2016
Bad experience
This office is set-up for Russian speaking patients. No problem with that except new patients should be informed and then given a choice before visiting office. Front office speaks English poorly and gets frustrated easily. Dr. Black is polite and seems to be a caring doctor. Appointments, follow-up and understanding what is happening during the treatment process are things this office needs to pay attention to. As a patient I was confused and trying to get answers more than I was being informed and assured of what was happening. They don't seem to understand they are a service provider.
1.0 Rating
March 31st, 2015
GONNA BE EX PATIENT SOON
STAY AWAY from this place.Im supposed to have Natalia Black--have not seen her Yet. This place is worse than the ER anywhere. No joke. Anthem Blue Cross needs to take this Doctor off their list. Appointment-um yeah lets see 2hrs after the appointment time you might get to see someone but not the doctor herself. The staff over book appointments-never ever allow them to tell you they will call you for an appointment-they wont call. And oh god Im waiting for results of a biopsy---already know what it is thanks to some other doctors office--but Im waiting to see what stage it is--I call-they put me on hold 3 times.Dont call between 1130 am and 2 pm because theyre getting ready for lunch. They will put you on hold till your phone goes dead. and then do it again RUN far away from here.IF there was a ZERO THEYD GET IT HANDS DOWN
1.0 Rating
February 18th, 2015
1.0 Rating
December 30th, 2014
Awful
I am surprised to see anyone even SAW this doctor as she pawns most patients off on her Physcians Assistant, Irina Shulgina . Awful office. The staff is russian and barely speak english and are so disorganized they are constantly losing paperwork and not faxing important documents (i.e. results and referrals for CPAP unit for SLEEP APNEA, WHICH CAN LEAD TO DEATH). The exam rooms look like they recieved all the tables and items from a yard sale and they had trash under the table strewn about and the PA I was FORCED to see was indifferent toward me. They are not in this business for the care of their patients but for the pay out they recieve. DO NOT GO HERE. PLEASE HEED THIS WARNING. THEY ARE AWFUL AWFUL PEOPLE.
5.0 Rating
November 26th, 2013
Confidence
1.0 Rating
October 7th, 2011
AWFUL SERVICE!!!!!!!!!!!!!!!!!!
1.0 Rating
September 23rd, 2011
The Worst Doctor Office of All - Dirty as well
This is the worst doctor office I have ever been to. I can not emphasize this enough. I have been denied giving vaccinations to my child because they do "not want to hear him cry" and had to pay for vaccinations at the district office just to get my child enrolled in school. They have denied allowing me to even see the doctor. The office seems to not operated with an actual doctor present and only filled with physician assistants. I have called and have been placed on hold for 43 minutes and the only reason they answered is because I turned on my bluetooth and drove to the office and shown LILA the my phone and she answered and OOPS - THAT IS ME ON THE PHONE. I have seen the staff look up personal email while the office is filled. They have lost paperwork of mine TWICE at least. If you can avoid it- DON'T GO THERE! There is more but I can not be here forever.
1.0 Rating
August 31st, 2011
BEWARE!!!!!
All the staff in this office are very rude!!! Phone calls to office I was put on hold for more than 30 min. EVERY time I called!!Horrible language barrier!! Dr. gave written prescription and then 15 days later when insurance needed a prior authorization for it SHE decided I did not need the medication that I have been on for 4 yrs!! WILL NOT return calls. STAY AWAY FROM THIS PLACE!!!!!!!!! VERY SCARY-
2.3 Rating
July 12th, 2011
very unprofessional
My wife made herself an appt twice and each time she showed up they said she wasn't scheduled so she had to wait another 2 weeks for the next available day. The staff is predominantly russian which is ok but they communicate in their language in the presence of the patients. The wauting room is dirty just an over all poor experience. I do not recommend this office to anyone.
1.0 Rating
June 6th, 2011
The Wosrt office ever
Pros:- Dr. Black does spend time with patients in appointments. No concerns there. - She has provided lots of "free samples" of medications to my parent.Cons: - The staff at this office is awful - the worst I've ever dealt with anywhere. - Poor availability of Dr at site. - Does not return calls even in urgent situations including hospitalizations, or questions regarding things like dangerous blood pressure levels. - Routinely charges low income patients addtional fee of $40 to sign forms like Handicapped parking, SMUD discount, PG&E Discounts, etc.- Treated my elderly parent under-agressively...within days of seeing this Dr, my parent was in the hospital on two occasions. - Failed to refer to appropriate specialists previously for serious conditions, which meant treatments that were available were not delivered until I insisted on referals to specialists. - Office has a bad reputation for poor service and bad practices with social workers, care-givers etc who are familiar with local offices.- It seems like this office wrote my elderly parent off.
1.0 Rating
September 19th, 2009
1.0 Rating
January 13th, 2017
Nearby Doctors

Dr. Natalia Black is similar to the following 3 Doctors near West Sacramento, CA.