Rate Now
Share Your Experience
Have you seen Dr. Natalia Rezvina?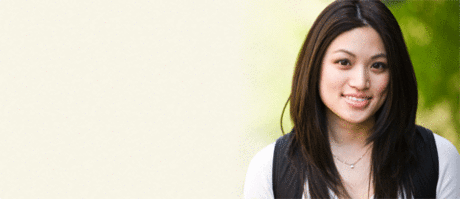 Birth Control
Get the facts about birth control so you can decide which type is right for you.
37 Ratings with 15 Comments
1.0 Rating
January 31st, 2017
Condescending
I am 41 years old with two children and have been going to Somers Manor for years. I have always been satisfied with the staff and doctors. Dr. Rezvina was condescending and I felt like I was being lectured to like a 12 year old. She was physically rough and had no straight answers to give me. She left the room with no comment. I left the office upset but then went back in to voice my concerns. I would NEVER go to her again.
1.0 Rating
September 1st, 2016
1.0 Rating
July 27th, 2016
1.0 Rating
January 7th, 2016
Worst OBGYN! DO NOT GO TO HER.
She shot me up with pain meds in my iv against my request at 10 cm dilated and I passed out! Barely awake to push and my son was so high from all the drugs she gave me he almost died and needed 2 shots of narcain to breath. Horrible horrible person. She didn't look twice at my blue baby she handed him to the nurses and didn't even look back as they panicked. Disgusting human being. She shouldn't have a license. So many lawsuits with her name on them I've been told my a lawyer. I can only hope she goes through everything she puts her patients through
4.0 Rating
December 2nd, 2015
Dr Rezvina
I was anxious to see Dr Rezvina because I've read not so nice things but she has been really sweet through this nightmare my husband and I just went through. I had a miscarriage and had to get a D&E. Things happen very fast so Dr Rezvina was the one I needed to see about this. When I went in to talk options she took her time with us, explained everything, and was never pushy. The day of the procedure she was very sweet. Then after she was very caring. I really like Dr Rezvina!
1.0 Rating
May 13th, 2015
UNACCEPTABLE !!!!!
HAVING TO LEAVE TO P/U HER CHILDREN RATHER THAN SEEING ME. VERBALLY ABUSIVE IN RECEPTION AREA. MANNER TOWARDS A PATIENT WHO NEEDS CONFIDENCE WITH THEIR PHYSICIAN IS SERIOUSLY LACKING WITH THIS DOCTOR
1.0 Rating
January 31st, 2015
1.0 Rating
June 24th, 2014
1.0 Rating
December 12th, 2013
Awful! Just plane rude, and no bed side manners.
I went in bc i was having pelvic pain. The experience with her was horrible, she did not let me explain to her what was going on with me or what type of pain i was having. She quickly examined me, she was very rough and hurtful., she then proceeded to tell me to take pain medication. She left the room and did not tell me to get changed back to my clothes. Ive never had anyone with such bad bed side matters, shes just a nasty nasty women. I would NEVER go back to her and not recommend her to my friends at all. DISLIKE greatly.
1.0 Rating
September 24th, 2013
Awful woman, do not trust her
While I was in labor with my second baby, Dr. Rezvina was the on-call for Somers Manor OBGYN. She arrived when I was 9cm dilated, and immediately began pressuring me into a C-section before even examining or talking to me. I did not want surgery, as both the baby and I were tolerating labor well. After she tried to tell me the baby was too big (he was 8lb2oz), my labor had been too long (6 hrs, compared to my first 24hr labor) and that his heart rate was dropping (my records show it was not), she shoved a paper in my face, saying it was release that I had to sign to accept responsibility if my baby were dead or brain damaged. She also said if I did not consent to the csection she would "call legal people" to make me sign. Of course, I consented. In the OR, she told me I was too opinionated and tried to engage the rest of the medical staff in jokes about going out that night, while my husband and I were terrified and thought something was wrong with our baby. If this hadn't happened to me, I would think all this was an exaggeration. She is a liar, a horrible person, should not be in the same room as a conscious patient, especially one a vulnerable as a laboring woman.
1.0 Rating
July 12th, 2013
Terrible
Was talking with a friend and decided better late then never, I saw her the last 3 to 4 weeks of my pregnancy in 2006 she was very rough with me to the point I would cry I gained an unusual amt of weight that she didn't catch while the other dr was on vacation she did not induce labor when I was in extrememe pain and retaining way to much water, my son was almost 10lbs when he was born and required a csection he was then stuck in my ribs, I visited the er multiple times concerned for my own health and she insisted it was normal gaining about 40 lbs in 4 weeks is not normal and I think I may have even had toxima or gestational diabities that was never caught, after having my second child I realized how unusual my experience was with her, she also did things like say she was naturally opening me up and whatever she did in there she dialated me a little every visit for weeks and it was so painful, I am really upset that it took a 2nd pregnancy to realize how abnormal it was, Sorry for miss spellings I just typed quikly and im going to send but the office she worked in I have great things to say but I was in her care the last few weeks when everything fell through HORRIBLE experience I recommend where ever she is working do not see her.
Nearby Doctors

Dr. Natalia Rezvina is similar to the following 3 Doctors near Somers Point, NJ.