Rate Now
Share Your Experience
Have you seen Dr. Nathan Goldin?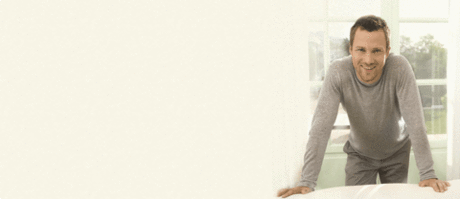 Erectile Dysfunction
Get the facts about erectile dysfunction (ED), including the conditions and medications that can cause it.
24 Ratings with 7 Comments
2.3 Rating
January 20th, 2015
5.0 Rating
December 29th, 2014
Excellent Service and Knowledge
5.0 Rating
March 12th, 2013
Great Doctor + Great Staff = Great Review
It was very easy to schedual an appointment. The staff is very courteous and shows a high degree of professionalism. I was accurately diagnosed with cancer and the doctor showed that he really cared about my condition. After the diagnosis and the surgery was completed, he schedualed my final visit. Everything went well and on time. I would recommend Doctor Goldin to any member of my family or my friends.
1.0 Rating
March 8th, 2012
Uncaring individual
My surgery was scheduled for 12:00 and because his prior surgery took longer he told me I wouldn't be operated on until after 5:00 but didn't tell me that he reason was, HE WENT BACK TO HIS OFFICE TO DO OFFICE VISITS leaving me in Maryviews pre-op dept until the surgery at 7:00pm. Also, my cancer WAS NOT GONE after the operation but he was going to do a tx on me that would have been ineffective. I am cancer free thanks to another Doctor. I do not recommend him!
2.3 Rating
January 21st, 2012
Answering phone
Office staff will not answer phone during day when they are seeing pts. Very poor policy. You may get a call the next day, not fun if you need to be seen for a UTI. Gave me 5 days of meds depending on culture, never checked culture on Fri afternoon, never called in enough meds...and I fly out of state on the weekend. Dr. Goldin is wonderful, the office staff...someone needs to replace or change their policies to be more patient friendly.
3.7 Rating
October 26th, 2010
3.7 Rating
March 9th, 2010
Lack of compassion and understanding
Dr. Goldin is very knowledgeable and aggressive in his approach to diagnosis and that is greatly appreciated. However, he lacks compassion and understanding for a patients emotional well-being. He should be open-minded enough to grant a patients request for something as simple as allowing a loved-one to be by their side during a procedure that is being conducted in the office. This would lessen the emotional impact of the procedure, ease some of the apprehension the patient is facing and help them to relax a little thereby making this experience less emotionally traumatic. His reasoning for not allowing this was the possibility of the loved one fainting or being unable to be objective in the event of complications. I'm sorry, but if the risk of complications is that great the procedure should be done in the hopsital not in his office. Due to this lack of concern and depending on the diagnosis and treatment needed, we may be searching for a more compassionate urologist.
5.0 Rating
August 7th, 2017
5.0 Rating
November 29th, 2016
3.0 Rating
October 17th, 2016
5.0 Rating
February 26th, 2016